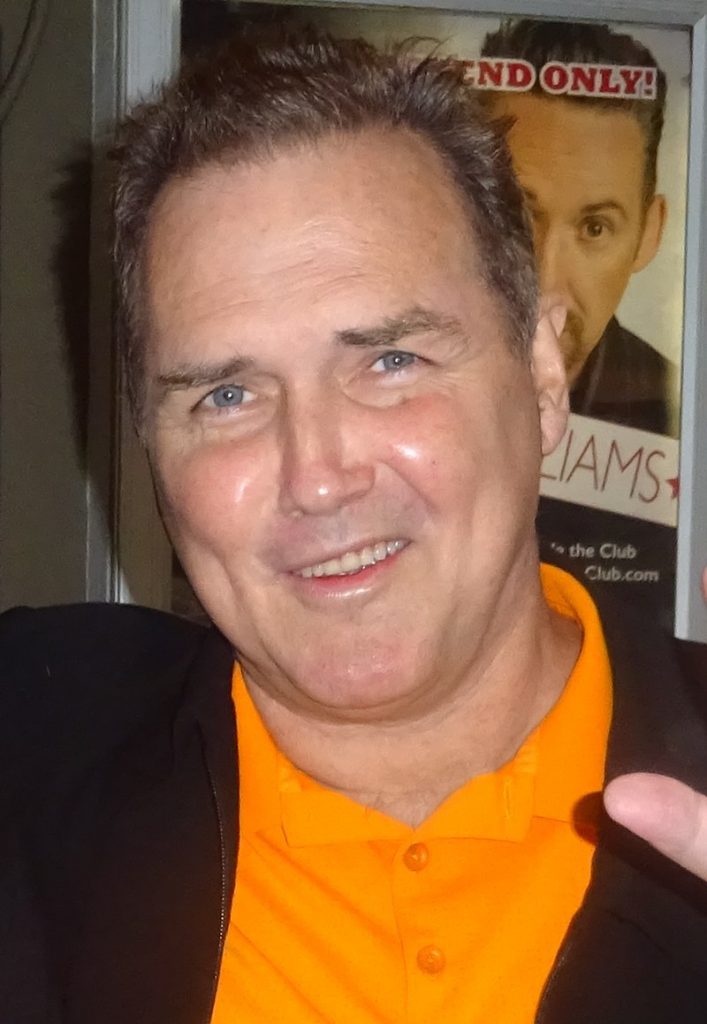 FROM WIKIPEDIA COMMONS
Norman Gene Macdonald (October 17, 1959 – September 14, 2021) was a Canadian stand-up comedian, writer, and actor known for his deadpan style.
Early in his career, he wrote for the sitcom Roseanne. Macdonald was then a cast member on Saturday Night Live (SNL) for five years, including anchoring the Weekend Update segment for three seasons, during which time he also made guest appearances on shows such as The Drew Carey Show and NewsRadio. After leaving SNL, he starred in the 1998 film Dirty Work and in his own sitcom, The Norm Show, from 1999 to 2001.
In 2013, Macdonald started a video podcast, Norm Macdonald Live, on which he interviewed comedians and other celebrities. In 2018, he released Norm Macdonald Has a Show, a Netflix talk show with a similar premise to his podcast. Throughout his career, Macdonald appeared in numerous movies and was a guest on talk shows such as Conan, Late Night with David Letterman, and The Howard Stern Show. He also worked as a voice actor, notably on the animated show Mike Tyson Mysteries.
Personal life
In 1988, Macdonald married Connie Vaillancourt, with whom he had a son, Dylan, born 1993. The couple separated in April 1999.
Macdonald said his past gambling addiction had been initiated by a six-figure win at a craps table in Atlantic City. In an appearance on the WTF with Marc Maron podcast in 2011, Macdonald revealed that he lost all of his money gambling three times, and the largest amount he lost at once was $400,000. As a poker player, his best live result was cashing for $20,915 in the $1,000 Bellagio Weekly Tournament, in July 2006. In the 2007 World Series of Poker, he came in 20th place out of 827 entrants in the $3,000 No-Limit Texas Hold 'em event, winning $14,608. He also frequently played live cash games as well as online poker. Macdonald stated in a 2018 interview that, prior to the ruling in United States v. Scheinberg, he would play up to 20 online limit hold'em games at once. "Since they went offline, it kind of saved my life. Because I was just grinding out and couldn't even sleep."
Death
Macdonald died from acute leukemia at a hospital in Los Angeles on September 14, 2021, at the age of 61. He had been diagnosed nine years prior, though he disclosed his diagnosis to only a few close friends and family members, fearing that publicly discussing his health would "affect the way he was perceived," according to his brother, Neil. Many comedians mourned Macdonald publicly, including David Letterman, Conan O'Brien, Steve Martin, Jim Carrey, Adam Sandler, Seth Rogen, Seth MacFarlane, Jim Gaffigan, Patton Oswalt, and Sarah Silverman.