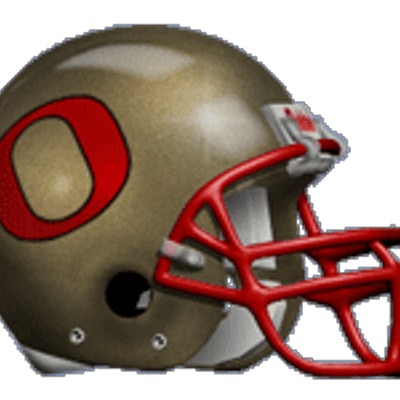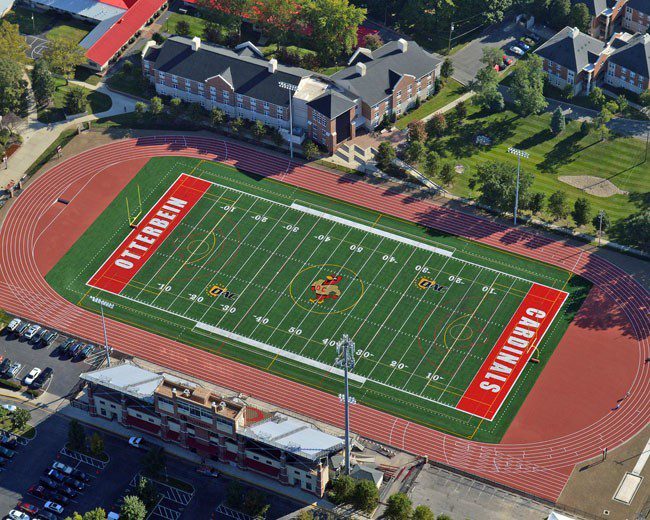 WESTERVILLE, Ohio – Over 140 players reported to Otterbein football camp. The Cardinals are finally looking at a full 10-game schedule after playing the shortened/non-traditional campaign this past spring due to the pandemic.
"Right now, everything feels relatively normal again," said head coach Tim Doup, preparing for his 10th season atop the program. "We have a huge incoming class and are working more intimately. Getting back to a traditional fall season has a refreshing feel. Some of our younger guys haven't even been through a real preseason, so there are a lot of things we are still working through. But right now, we are full steam ahead with camp."
More than half of the roster will be new faces as the group strives to bounce back and turn the corner from a few disappointing seasons. Otterbein holds a 3-9 record over the past three years in games decided by 10 points or less.
"It's very frustrating as a coach, and you lie in bed contemplating 1-2 things that might have changed everything," Doup explained. "It's different if you get beat by four touchdowns and the other team was just flat-out better. But the crucial situations and all of our narrow games keep me up at night. We have some maturity in places this year and are examining what it takes to get over the hump. We have to be able to win tight matchups, so I hope we draw on that experience and flip the switch."
Needless to say, expect plenty of new performers to be scattered across the field come September. With that in mind, the Cardinals do welcome back multiple starters on both sides of the ball… including four All-OAC selections in offensive lineman Zack Martin, linebackers Greg Nolder and Ethan Tackett, and safety Max Walden.
Offensively, fifth-year quarterback Bryce Hall (having started multiple games in each of the last three seasons) returns as part of a deep and interesting QB room. Whoever is behind center will have some upperclassmen protection in the trenches along with a fresh array of weapons, both in the backfield and out wide. Siraj Muhammad returns as the team's leading rusher and has been enjoying a nice camp thus far.
The defense held three of its five opponents to 17 points or less this past spring, allowing teams to convert just 26 percent on third down. Starters are back at all levels as the unit looks to confidently shake itself out once again. Safety Caleb Rice contributed seven tackles per game in his first go-around after transferring from Thomas More, while Nick Cipriano has led the team in TFL's each of the past two seasons.
Otterbein's coaching staff also features a different look, as two hands are required to count the number of new faces coming aboard and/or switching responsibilities. That includes a pair of full-time members in recent grad assistant Jermaine Burket and former GA David Carroll. Burket handles multiple aspects of the program while Carroll returns for his second stint as a Cardinal. He was in Westerville from 2015-17, then recently spent time at Ohio Northern and Marietta, and now comes back to help oversee the offense.
"Some of them are unknowns to Otterbein and haven't worked with one another," Doup said when asked about his staff. "We have full-time guys, part-timers and volunteers… but they are eager and all in. It's early, but I think we each bring something different to the table and co-exist well. It will take time to get used to but I'm excited for what they all contribute. New ideas and fresh air never hurt."
Doup, who served as offensive coordinator for nine years before earning the promotion to head coach in 2012, has also decided to call his own plays this fall. It's a duty that he hasn't held in quite some time, but one that he's ready to take back on.
"I'm excited," Doup began. "I've been waking up at 5 a.m. thinking of stuff that normally didn't have to go through my mind; ways to tweak formations, play calls and other wrinkles with my personal stamp. It's brought back some juice and revitalized me. We'll work through some changes because different is ok sometimes. Not better or worse, just different. Hopefully the players respond well."

Otterbein will host three-straight games inside Memorial Stadium to launch the season.
Stay tuned to otterbeincardinals.com and all of our social media outlets (@otterbeinsports) for ongoing coverage and updates.
COURTESY OTTERBEIN ATHLETICS