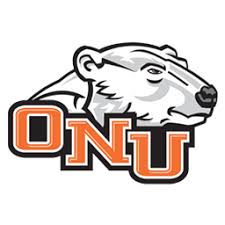 August 30, 2021
By Wes Mayberry
| 2021 Men's Golf Fall Schedule |
ADA – Coming off a sixth-place finish at the Ohio Athletic Conference Championships in May, the Ohio Northern men's golf team returns its top five golfers from last season as part of 16 lettermen on the 2021-22 squad.
Ninth-year head coach Chad Bucci is optimistic about the upcoming season.
"This is the best I've felt about this team in the last couple years in terms of contending," Bucci said.
Senior Andrew Slusher (Covington) headlines the returners after posting an average 18-hole score of 76.7 over 15.5 rounds in the spring, which ranks eighth-best in program history. A three-year letterman, Slusher owns a 78.9 stroke average over 38.5 rounds in his ONU career and is coming off an All-Conference season courtesy of a 13th-place finish at the OAC Championships.
"Andrew has grown so much from being a guy who was sixth or seventh on the roster as a sophomore to being the No. 1 man," Bucci said. "His playing in summer tournaments has kept his game in shape for the whole year."
Jared Hernandez (Van Wert), another senior and three-year letter winner, placed 11th in the OAC Championships in the spring to earn All-Conference honors. For the season, he finished with an average 18-hole score of 79.7 over 15.5 rounds, which was fourth-best on the team.
Fellow three-year letter winners Nolan Kimberly (Zanesville), Mason Roush (Zanesville/Philo), Sam Straker (Zanesville) and Austin White (Harrisburg, Pa./ Susquehanna Township) round out the group of returning seniors.
In the spring, Kimberly posted an average 18-hole score of 79.0, which ranked third on the team, and placed 28th at the OAC Championships. He has played in every tournament in his first three seasons as a Polar Bear and has a stroke average of 78.6 in 43.5 career rounds.
Also a standout amongst that group, White ranked fifth on the team with an 81.0 stroke average in 14.5 rounds in the spring, which marked a 15-stroke improvement from his freshman season.
"Austin has hung around the 90 average, and with his hard work over the summer and here at school, he has proven himself to be one of our top five players and is an outstanding role model for the team," Bucci said.
Josh Steyer (Powell/Olentangy Liberty) headlines the group of returning juniors who are two-year lettermen.
Steyer's averages of 77.5 in 2020 and 77.8 in 2021 rank 17th and 19th, respectively, on the program's all-time single-season leaderboard. An OAC Player of the Week as a freshman in the 2019-20 season, Steyer shot the second-lowest average score on the team in the spring over the course of 15.5 rounds.
"Josh has been one of the best players to ever come through this program, and I'm expecting big things from him this season," Bucci said.
The remaining two-year letter winners returning this season include juniors Andrew Lyon (Toledo/Ottawa Hills), Matt Russo (Medina/Akron Bishop Hoban), Dylan Morris (Bellevue/Margaretta), Bradon Wooldridge (Piketon), Garrett Allen (Zanesfield/Ben Logan) and Sutton Bucci (Lewis Center/Olentangy).
Lyon, Russo, Morris and Wooldridge all shot an average score in the 80s in the spring.
Sophomore Jacob Brooks (New Albany), a one-year letter winner, also returns after posting an 85.6 stroke average in seven rounds last season.
The addition of seven incoming freshmen gives the team plenty of depth.
"I really like my recruiting class of freshmen coming in," Bucci said. "It's probably the best I've had in the last few years."
The men's golf team opens its 2021-22 schedule on Sept. 5-6 with the two-day Polar Bear Classic at Colonial Golfers Club in Harrod followed by the Ohio Dominican Invitational at Hickory Hills Golf Club in Grove City on Sept. 7.
The fall slate also includes the Bluffton Beaver Classic at Bluffton Golf Club on Sept. 18-19 and the Capital Classic at Hickory Hills on Oct. 11.
The spring schedule will be released at a later date.
COURTESY ONU SPORTS