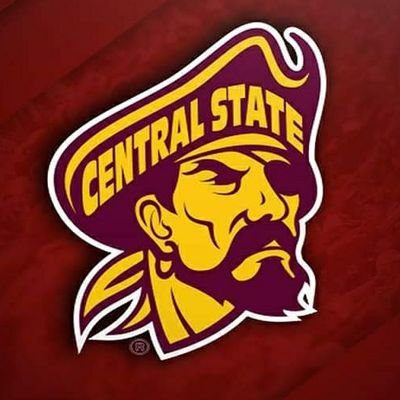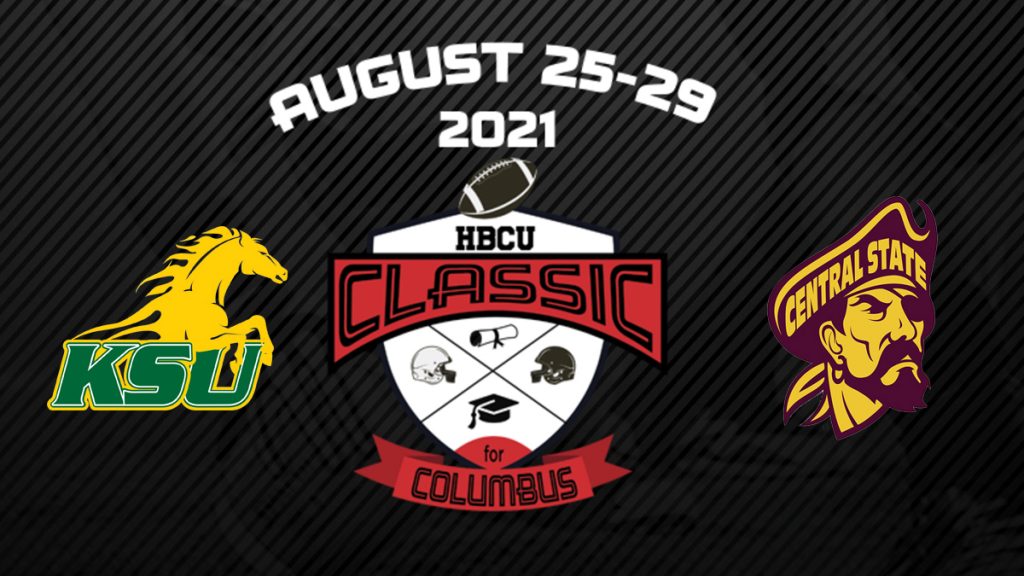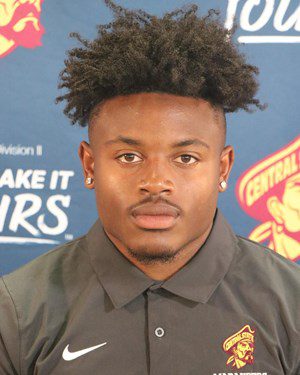 WILBERFORCE, Ohio – The Central State Marauder lost to Kentucky State, 20-6, in its first game in over 659 days.
Playing in the Classic for Columbus in the famed Ohio Stadium on the campus of Ohio State University, the Marauders and Thorobreds attracted a fan base of nearly 20,000. After a long opening drive, a dropped pass for a potential score and an eventual turnover on downs kept the Marauders from gaining momentum early.
By halftime, the Marauders trailed KSU by 13 points as the Thorobreds used turnovers and 178 yards of total offense, all on the ground, to take the two score lead into the break.
After a scoreless third quarter, Central State pulled within one score early in the fourth. Jacoby Smith threw a nine-yard touchdown pass to Olibrice with 11:49 to play, capping off a 94 yard drive. The two-point conversion failed, and Central State trailed 13-6.
Kentucky State reclaimed control on 39-yard touchdown run by Kendon Walker with 5:19 to play. CSU was unable to recover as their two final offensive possessions came up short.
CSU will attempt to bounce back on September 11th when they travel to play Lincoln University (PA).
THE BASICS


Score: Kentucky State – 20; Central State – 6
Records: Kentucky State (1-0); Central State (0-1, 0-1)
Venue: Ohio Stadium – Classic for Columbus



HOW IT HAPPENED


1st Quarter
On CSU's first drive, the Marauders marched down to the KSU endzone. Momentum shifted after a potential touchdown pass was dropped. The drive ended in a turnover on downs. (0-0)
With KSU driving into the scoring terriotory, CSU linebacker Kailen Abrams forced a fumble and the Marauders recovered the ball at the 14-yard line with 8:24 left in the first quarter to keep the Thorobreds out of the endzone. (O-0)
KSU opened the scoring with a 52 yard drive capped off by a Brett Sylve 6 yard touchdown run at the 2 minute mark of the opening quarter. (KSU, 6-0)
2nd Quarter
After a personal fool on a punt return pinned CSU back inside their own 10-yard line, KSU forced a fumble and recovered the ball for a defensive score at the 7:10 mark of the second quarter. (KSU, 13-0)
3rd Quarter
–No scoring–
4th Quarter
After a scoreless third quarter, CSU found the endzone to make it a one possession game thanks to a 9-play, 94 yard drive. Backup quarterback Jacoby Smith found receiver Justin Olibrice for a 9-yard score with 11:49 to play. (KSU, 13-6)

With 5:19 left to play, KSU reclaimed control when Kendon Walker went for a 39-yard touchdown run to put his team back up by two scores. (KSU, 20-6)





INSIDE THE BOX SCORE
The Marauders kicked off the 2021 season under new head coach Bobby Rome II.
CSU had over 50 players making their Marauder debut on Saturday.
CSU freshman Demonte' Dunlap was impressive in his CSU debut. The 5'9 running back from Portsmouth, Virginia ran for a game-high 120 yards on 15 carries.
CSU senior Kailen Abrams, an All-SIAC Preseason selection and two-time All-American, led the way defensively with 13 tackles and a forced fumble.
KSU sacked CSU quarterbacks 7 times on Saturday.
Starting CSU quarterback Tyriq Henderson and backup Jacoby Smith each momentarily left the game due to injury forcing receiver Derell Williams to step in for a few plays under center.
Saturday's game counted as an SIAC contest for Central State. CSU has five SIAC contests remaining (Miles, Fort Valley State, Tuskegee, Lane, Kentucky State).
CSU will face KSU again in Frankfort, Kentucky on November 6th.
CSU is 36-24-1 against KSU in the all-time series dating back to 1947.
Central State's band, the Invincible Marching Marauders, performed at halftime under the the tuteledge of new band director Blake Gaines.


Ohio governor Mike DeWine, boxing great Buster Douglas, congresswoman Joyce Beatty were among notable fans in attendance.

UP NEXT
The Marauders will have an off week before traveling to play at Lincoln University (PA) at 1 pm on September 11th.



STAY CONNECTED


Be sure to visit maraudersports.com and follow the Central State University Athletic social media pages for all news, scores, and updates.

Facebook – facebook.com/CSUMarauders
Twitter – @GO_MARAUDERS
Instagram – @GO_MARAUDERS

ABOUT CENTRAL STATE UNIVERSITY MARAUDER ATHLETICS

Central State University competes as a member of the National Collegiate Athletic Association (NCAA) on the Division II level. The university currently fields teams in eleven sports: men's and women's basketball, men's and women's cross country, football, men's and women's indoor track and field, men's and women's outdoor track & field, and men's and women's volleyball. Central State is currently affiliated with the Southern Intercollegiate Athletic Conference.
COURTESY CENTRAL STATE ATHLETICS