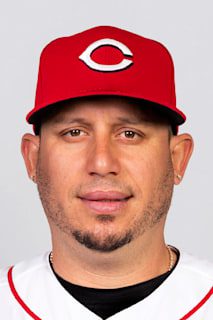 On Friday, August 27, the Reds claimed the veteran Cabrera off waivers from Arizona.

An infielder by trade, but can play all over the field but catcher, Asdrúbal Cabrera is very valuable. He is expected to join the team this weekend in Miami. Cabrera hit .244 in 321 plate appearances for Arizona this season, including seven homers, 21 doubles and 40 RBIs. He played 62 games at third base (54 starts) and 16 games at first base (13 starts), as well as one game at shortstop. He even pitched in two games.
The 35-year-old from Venezuela has played for Cleveland, Washington twice, Tampa Bay, The NY Mets, Philadelphia and Texas. He won a World Series ring with the Nationals in 2019.
He made his MLB debut with the Indians in August of 2007.
His career totals includes:
*.267 Batting average
*1,761 Hits
*195 Homers
*867 RBI's
*2-time All-Star (2011, 2012)
*AL Silver Slugger Award in 2011

Some information from Cincinnati Red Press Release