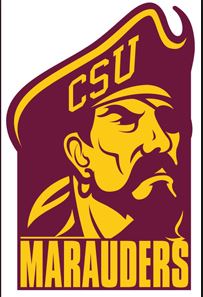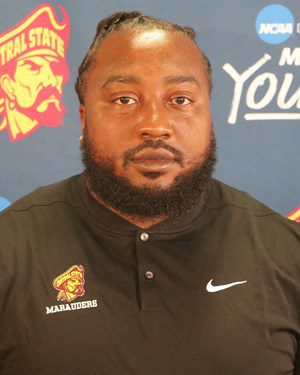 WILBERFORCE – As Central State University prepares for the upcoming 2021 football season, CSU head coach Bobby Rome II has promoted Curtis Terry to be the Marauders' new defensive coordinator.
Terry, who previously served as a volunteer coach at CSU, will also be in charge of the Marauders' special teams.
"Coach Terry is a great asset to the Marauder football program. He brings tremendous energy and intensity to the defensive side of the ball," Rome says. "During his playing career, Coach Terry has been around and learned from some of the best in the game and has taken that knowledge into his career as a coach. We are fortunate to have someone with Coach Terry's experience and caliber leading our defense."
Originally from Cleveland, Ohio, Terry starred in football, track and basketball at Glenville High School. An All-State defensive end, Terry accepted a scholarship offer to play at Ohio State University. Playing under OSU head coach Jim Tressel from 2004 to 2008, Terry made his mark on defense and on special teams. Playing primarily at linebacker throughout his career, Terry helped OSU to four Big Ten championships while being a key part of the Buckeye's to-ranked defense in their run to 2007 BCS National Championship game appearance.
After the conclusion of his collegiate career, Terry signed as undrafted free agent with the Cincinnati Bengals. He also played in the AIFL (American Indoor Football League) and IFL (Indoor Football League).
Terry returned to Glenville High School in 2012 as the school's linebackers and special teams coach. Under Terry's coaching, three linebackers accepted scholarship offers from NCAA Div. I programs. In 2014, Terry served as the defensive line coach and as well as the junior varsity defensive coordinator at Brush High School.
Terry also spent time helping individuals better their health as owner of 5550 Fitness in Cleveland.
"I appreciate Coach Rome and CSU for giving me this opportunity to be a part of something special," Terry says. "We have goals of building a championship caliber defense at CSU. There is so much excitement around our program right now and I am ready to get back to work as we prepare for 2021."
Coach Terry graduated from OSU with a degree in African American Studies in 2018. He currently resides in Dayton, Ohio and is a proud father of two sons, Khalil (13) and Curtis, Jr. (15).
COURTESY CENTRAL STATE ATHLETICS