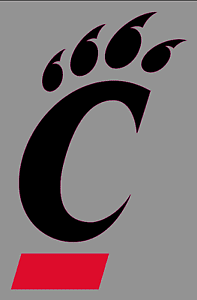 Wed, Aug 25, 2021
CINCINNATI — The Cincinnati soccer team is ready for its next challenge, a Thursday night showdown at crosstown rival Xavier. Kickoff is set for 7 p.m. from Corcoran Field.
FloSports | Live Stats | Tickets

HOW TO WATCH
FloSports is available online (flosports.tv), through its app on Roku, Apple TV 4 and Amazon Fire TV, and via the FloSports iOS and Android apps. Pricing is $6.99 for monthly pass with a .edu email address. More information is available through the FAQ.

SUNDAY IN REVIEW
The Bearcats, seeking their first 2-0 start since 2017, tied Toledo on a scorching Sunday afternoon. UC had an 18-5 advantage in total shots but just missed on a few great opportunities, but Chloe Spitler connected on a short header in the 64th minute via Karli Royer's perfect corner kick. Anna Rexford made a diving save to her left as the first overtime expired, in addition to also swatting away a cross and an ensuing attempt over the net for another save.

WEEKLY HONOR

Vanessa DiNardo was named to the AAC's Honor Roll for her performances last week. The senior from Strongsville had a storybook start to the season, scoring on a header in the 10th minute of the NKU win. She switched to No. 3 this year in honor of longtime friend and Bearcats teammate Ally Sidloski. When Lauren Bastian scored 2:03 later, it marked the 12th-fastest stretch between goals in program history. DiNardo leads UC with six shots and three on goal.
WATCH LIST
Junior defender Ashley Barron has been announced to the watch list for the MAC Hermann Trophy, the nation's highest individual honor. The defending, and preseason, AAC Defensive Player of the Year is one of four from the league to be included.

ABOUT THE SERIES
Cincinnati is 6-1-2 against Xavier since 2007 and 25-6-2 overall. The last meeting was a scoreless draw on Sept. 15, 2019 at Nippert Stadium in front of 3,114 fans. It ranks as the third-highest attendance in the state. UC is 4-0-3 against in-state teams since the start of the 2014 season.

FAMILIAR FACES
Xavier head coach Nate Lie was a Bearcats assistant from 2013-16, the first four years of Neil Stafford's tenure. The Bearcats went 42-30-12, including winning the 2015 AAC title, for which he was named the athletics department's Assistant Coach of the Year. As for UC's current staff, first-year associate head coach Tom Anagnost hired Stafford as an assistant at Central Michigan from 2009-10.

SCOUTING XAVIER
The Musketeers are off to a 2-0 start after winning 1-0 at Saint Louis and 2-1 against Northwestern in Sunday's home opener. Xavier was 3-6 last season after claiming the BIG EAST title in 2019. Mathilde Rasmussen has two of its goals, while senior goalkeeper Olivia Jenkins has registered five saves in her third year as the starter.

HOME (AND AWAY FROM HOME) COOKING
Four of Cincinnati's first six matches are at home, with its two on the road only 10 miles from campus.
COURTESY UC ATHLETIC COMMUNICATIONS