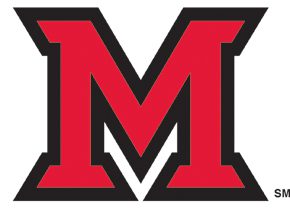 Wed, Aug 18, 2021
OXFORD, Ohio—Rekindling a long-time rivalry, the Miami University men's basketball team will host the University of Cincinnati on Wednesday, Dec. 1, Miami head coach Jack Owens announced Wednesday. This marks the 147th meeting with the Bearcats but the first since 2011-12. It will be just the second time Cincinnati has played at Millett Hall since the 1992-93 season with its last trip to Oxford on Dec. 21, 2010.
"This is an awesome game to have on our non-conference schedule," said Owens. "From a proximity standpoint, as close as we are, I think this is a great series and look forward to hopefully building on this in the future. This will be an exciting game for both programs, and I know our team as well as our fans will look forward to it."
Miami returns 12 players, including all five starters, from a season ago as the RedHawks posted their first winning season since 2009. Miami earned a berth in the eight-team Mid-American Conference Tournament as the RedHawks advanced to the quarterfinal round for the fourth time in the last six years, including three of the last four MAC Tournaments. Miami clinched its MAC Tournament berth with three games remaining on its regular-season schedule. It was the second time in the last four years Miami has been the No. 7 seed in the tournament, its highest seeding since the 2011 tournament.
Among the RedHawks' robust list of returners is fifth-year senior forward Dalonte Brown, who became the 37th player in program history to eclipse 1,000 career points, senior guard Mekhi Lairy, who has played in every game during his Miami career and is closing in on 1,000 career points, and junior guard Dae Dae Grant, an All-MAC selection in 2020-21. The trio started all 23 games for the RedHawks last season. In addition to returning a strong nucleus of players, Miami adds five talented newcomers to its roster for the 2021-22 campaign.
The rest of the RedHawks' 2021-22 schedule will be announced at a later date. Season tickets can be reserved now by placing a $50 deposit per season ticket. Secure your seats for this exciting match-up with the Bearcats in Millett Hall by reserving your season tickets today!
SEASON TICKET DEPOSITS
COURTESY Miami University Athletic Communications & Marketing