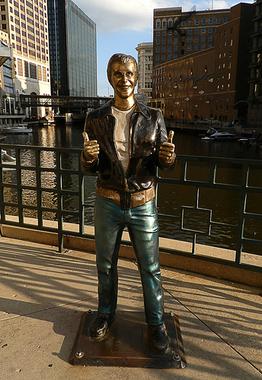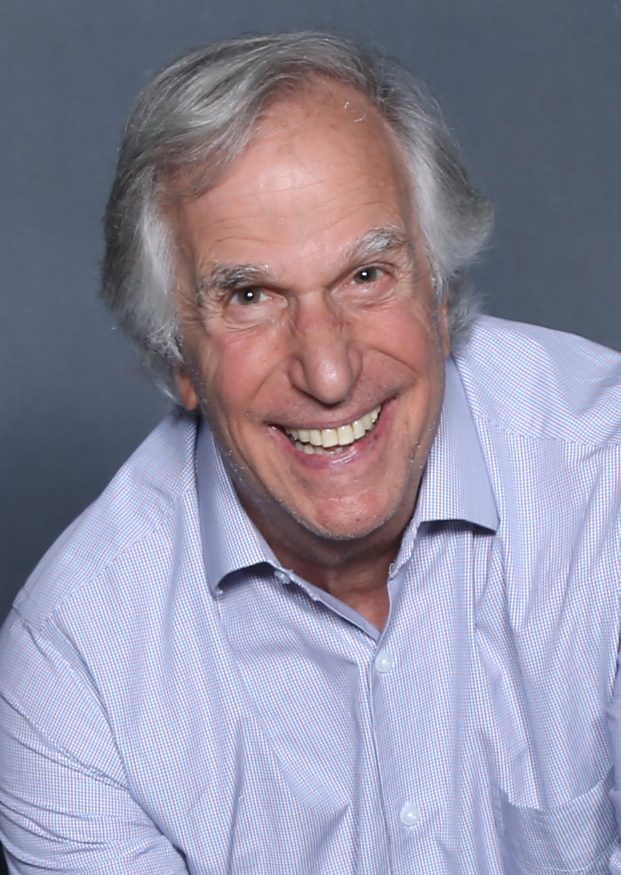 FROM WIKIPEDIA COMMONS
The Bronze Fonz is a public artwork by American artist Gerald P. Sawyer, located on the Milwaukee Riverwalk in downtown Milwaukee, Wisconsin. The Bronze Fonz depicts Henry Winkler as "The Fonz," a character in the 1970s television series Happy Days, which was set in Milwaukee.
Description
The sculpture, made of bronze, depicts actor Henry Winkler as he appeared in his role as Arthur Fonzarelli (also known as "Fonzie" or "The Fonz"). Fonzarelli was an iconic character in the 1970s television show Happy Days, a sitcom about a family in 1950s–1960s Milwaukee. He stands in his usual attire, a leather jacket and jeans, and gives a two-handed thumbs up gesture, as he often did in Happy Days.
The statue is located on the Milwaukee Riverwalk, just south of Wells Street. It is accompanied by an inscription that lists donors who contributed to the Bronze Fonz project.
TODAY'S ALMANAC
Ever since 1939, August 19 has been celebrated as National Aviation Day, the legacy of a presidential proclamation first made by Franklin D. Roosevelt to celebrate the birth date of civil aviation pioneer Orville Wright. Together with his brother Wilbur, the Wrights are credited with inventing, building, and flying the world's first successful airplane. Specifically, Orville Wright piloted the first controlled, sustained flight of a powered, heavier-than-air machine with the Wright Flyer on December 17, 1903, near Kitty Hawk, North Carolina. Although not the first to build experimental aircraft, the Wright brothers were the first to invent aircraft controls which truly made fixed-wing powered flight possible. Orville was born in Dayton, Ohio, while his partner and older brother, Wilbur Wright, was born on a farm near Millville, Indiana. Today, National Aviation Day celebrates the history and development of the aviation.
Every Year
1690s
1760s
1810s
1830s
1850s
1870s
1880s
1900s
1910s
1920s
1930s
1940s
1950s
1960s
1970s
1980s
1990s
2000s
2010s
COURTESY www.almanac.com