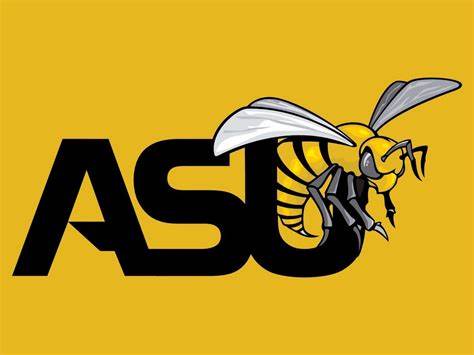 MONTGOMERY, Ala.- Alabama State running Ezra Gray was named CoSIDA Academic All-District for the second consecutive year. The award recognizes the nation's top student-athletes for their combined performances on the field and in the classroom.
First-team Academic All-District honorees advance to the CoSIDA Academic All-America ballot. First- and second-team Academic All-America honorees will be announced in late May.
A First-Team CoSIDA Academic All-America selection last season, Gray was named to the First Team this season as a graduate student majoring in Applied Technologies in a district that includes schools from Alabama, Florida, Georgia, Puerto Rico, and South Carolina. During his career, Gray has been a two-time selection as the Magic City Classic Scholar Athlete, named a finalist for the William V. Campbell Trophy Award – considered the Academic Heisman, named the FCS-ADA Scholar Athlete of the Year, and was a finalist for the Doris Robinson Scholar Athlete of the Year award.
On the field, he is a two-time All-SWAC selection as a running back including a First Team selection in the spring 2021 and is also a two-time All-SWAC selection as a return specialist. This past season, Gray led the SWAC in rushing and was named a First Team BOXTOROW All-American as a running back and will return in the fall for his final season of eligibility due to COVID-19.
During his career, Gray has rushed for 1,808 yards, a number that is inside the top-10 all-time at Alabama State, and has scored nine touchdowns. He has also hauled in 47 receptions for 265 yards and a touchdown, while also averaging 22.9 yards per kick return over his career.
About the SWAC
The Southwestern Athletic Conference (SWAC) is considered one of the premier HBCU conferences in the country and currently ranks among the elite in the nation in terms of HBCU alumni playing with professional sports teams.

Current championship competition offered by the league includes competition for men in Baseball, Basketball, Cross Country, Football, Golf, Indoor Track and Field, Outdoor Track and Field and Tennis.

Women's competition is offered in the sports of Basketball, Bowling, Cross Country, Golf, Indoor Track and Field, Outdoor Track and Field, Soccer, Softball, Tennis and Volleyball.
Follow the SWAC
For complete coverage of the Southwestern Athletic Conference, please follow the SWAC on social media at @TheSWAC (Twitter), @TheSWAC (Facebook), and @TheSWAC (Instagram) or visit the official home of the Southwestern Athletic Conference at www.swac.org.
COURTESY SWAC COMMUNICATIONS