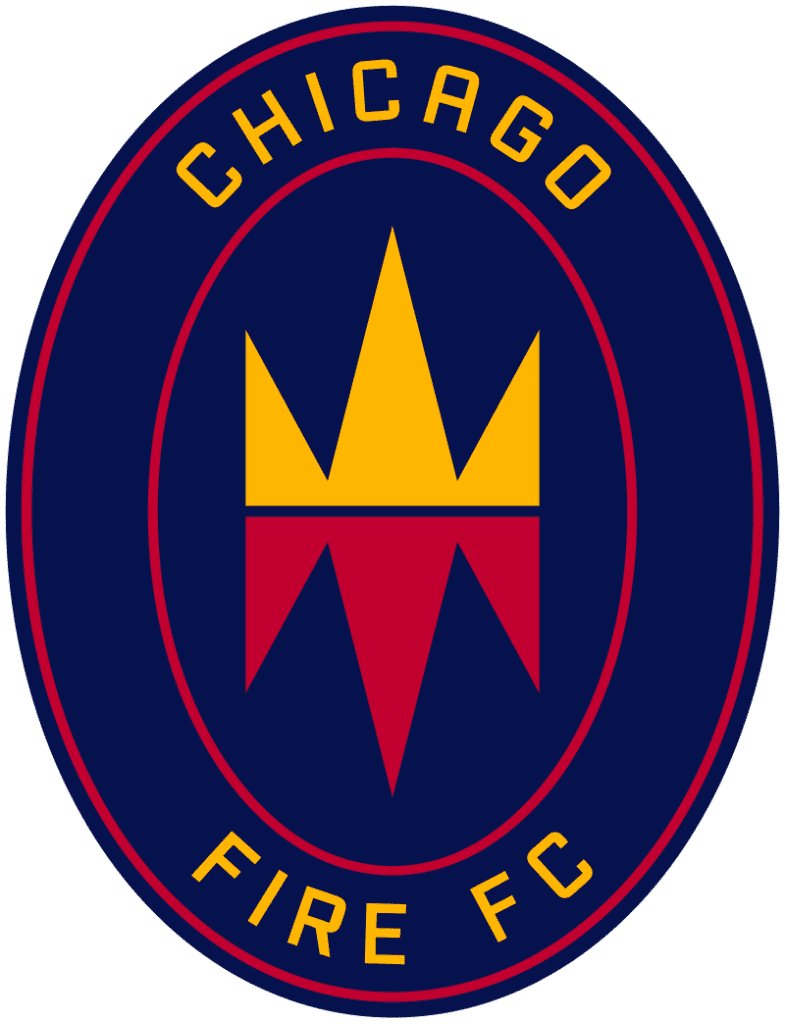 CHICAGO FIRE FC vs. COLUMBUS CREW
SOLDIER FIELD, Chicago, Ill. Sunday, August 15, 2021 (Week 19, MLS Game #248)
5 p.m. CT (TSN; WGN-TV; Bally Sports OH)
2021 SEASON RECORDS
GP W-L-T PTS GF GA
Fire 18 4-9-5 17 20 29
at home 12 4-4-4 16 17 15
Crew 18 6-6-6 24 21 23
on road 9 2-4-3 9 6 11
LEAGUE HEAD-TO-HEAD
ALL-TIME: Fire 26 wins (1 shootout), 93 goals …
Crew 21 wins (0 shootout), 105 goals … Ties 22
AT FIRE: Fire 16 wins (0 shootout), 53 goals …
Crew 6 wins (0 shootout), 41 goals … Ties 3
2021 (MLS):
6/19: CLB 2, CHI 0 (Zardes 17, 34)
REFEREES
REFEREE: Nima Saghafi.
AR1 (bench): Ian McKay; AR2 (opposite): Eric Boria;
4th: Natalie Simon; VAR: Hilario Grajeda; AVAR: Peter Balciunas
TEAM NEWS
SUSPENDED: none
WARNINGS:
SUSPENDED NEXT YELLOW CARD: CHI: Alvaro Medran … CLB: Pedro Santos
SUSPENDED AFTER TWO YELLOW CARDS: CLB: Waylon Francis, Jonathan Mensah
INJURED LIST: CLB: Aidan Morris
INTERNATIONAL ABSENCES: none
LAST LEAGUE MATCHES
CHICAGO FIRE 2
NEW YORK RED BULLS 1
Scoring Summary:
CHI–Stojanovic 4 (Offor 1) 2
CHI–Stojanovic 5 (unassisted) 8
NYR–Barlow 1 (unassisted) 97+
CHICAGO FIRE–Bobby Shuttleworth, Francisco
Calvo, Mauricio Pineda, Carlos Teran (Wyatt
Omsberg 67), Jonathan Bornstein, Luka Stojanovic,
Gaston Gimenez, Fabian Herbers, Boris Sekulic,
Elliot Collier (Robert Beric 57), Chinonso Offor
COLUMBUS CREW 2
ATLANTA UNITED 3
Scoring Summary:
ATL–Barco 2 (Bello 2) 5
ATL–Barco 3 (penalty kick) 35
CLB–Mensah 2 (Zelarayan 3) 37
ATL–Moreno 6 (penalty kick) 65
CLB–Santos 2 (penalty kick) 91+
COLUMBUS CREW–Eloy Room, Harrison Afful
(Saad Abdul-Salaam 70), Jonathan Mensah, Liam
Fraser, Pedro Santos, Luis Diaz (Waylon Francis
70), Darlington Nagbe, Lucas Zelarayan, Kevin
Molino (Derrick Etienne Jr. 63), Marlon Hairston
(Alexandru Irinel Matan 83), Gyasi Zardes (Bradley
Wright-Phillips 83).
Broadcast Information
TV: WGN-TV, CFFC Live, ESPN+
Talent: Tyler Terens (play-by-play), Tony Meola (analyst)
Radio: Latino Mix 93.5 FM
Radio Talent: Omar Ramos (play-by-play), Raquel Ortiz (color analyst)
PLAYER AVAILABILITY REPORT
QUESTIONABLE: Ignacio Aliseda (left shin), Javier Casas Jr. (right
shin), Kenneth Kronholm (right knee), Álvaro Medrán (health & safety
protocol), Miguel Navarro (right knee)
OUT: None.
Health and Safety Protocols
A player may be listed as "Questionable" or "Out" due to Health and
Safety Protocols for the following reasons:
Quarantine due to participating in high risk behavior.
Quarantine related to being a high risk close contact.
Pending COVID-19 test results.
An inconclusive COVID-19 test result.
A positive COVID-19 test or a confirmed case of COVID-19.
Other illness not related to COVID-19.
MOVIN' ON UP
In the past six weeks, Chicago Fire FC has won three matches, tied
three and only lost twice, placing the team fourth overall in Major
League Soccer in points earned since July 3.
The Fire is also fifth in the league in chances created this season,
with 196, behind New England (213), NYCFC (210), Sporting Kansas
City (204) and LAFC (199). On the defensive end, the Fire is second
in the league in duels won, winning 1,068 duels, behind only New
York Red Bulls who have 1,080.
CLUB CONNECTIONS
Chicago Fire FC captain Francisco Calvo and Columbus Crew
goalkeeper Eloy Room have faced off for both club and country.
Calvo represented Costa Rica while Room was in goal for Curacao
in the Concacaf Nations League League A Group Stage on Nov. 14,
Calvo scored the game-winning goal that gave the Ticos a 2-1
victory despite playing with 10 men for the final 26 minutes of the
game.
On the coaching side, Chicago Fire goalkeeper coach Adin Brown
and Columbus Crew head coach Caleb Porter know each other well.
Brown was the Portland Timbers goalkeeper coach from 2015-17,
where he worked with Porter, who was the head coach. Brown and
Porter won an MLS Cup together in 2015
GLOBAL GAME
The Chicago Fire FC roster is among the most diverse in Major League Soccer, with players born in 15 different countries on five different continents.
Only CF Montréal has more countries represented, with 16.
Argentina – Ignacio Aliseda, Gastón Giménez, Federico Navarro
Bulgaria – Stanislav Ivanov
Colombia – Carlos Terán
Costa Rica – Franisco Calvo
Ecuador – Jhon Espinoza
Germany – Fabian Herbers
Netherlands – Johan Kappelhof
New Zealand – Elliot Collier
Nigeria – Chinonso Offor
Poland – Przemysław Frankowski
Serbia – Boris Sekulić, Luka Stojanović
Slovenia – Robert Berić,
Spain – Álvaro Medrán
USA – Jonathan Bornstein, Chris Brady, Javier Casas Jr., Brian Gutiérrez, Kenneth Kronholm, Alex Monis, Wyatt Omsberg, Mauricio Pineda, Andre
Reynolds II, Allan Rodríguez, Bobby Shuttleworth, Gabriel Slonina, Nicholas Slonina
Venezuela – Miguel Ángel Navarro
MATCH NOTES
GENERATION MLS NEXT
The Chicago Fire FC U-19 Academy won the inaugural MLS Next
Championship with a 1-0 victory against Solar SC on Saturday, July
3 at Toyota Stadium in Frisco, Texas. The Fire also took home the
Golden Boot and Golden Ball for the tournament.
Missael Rodríguez scored the lone goal for the Fire in the 80th
minute when Max Viera sent a ball high ball to the top of the six-yard
box. Rodríguez had his back to the goal and flicked Viera's pass
behind him with his head. The Solar SC goalkeeper was caught off
his line and Rodríguez's header went over him and into the open net.
Led by head coach Ludovic Taillandier and assistant coach Patrick
Nyarko, the Fire U-19 squad finished the tournament with a 5-0-0
record. The Fire scored 17 goals, conceding only four.
The Chicago Fire Academy last claimed a national title in 2015,
when the U-17/18 team won the U.S. Soccer Development Academy
national championship with a 3-1 victory over Real Salt Lake-Arizona.
The U-15/16 team previously captured the 2010 championship, the
first in program history.
NEW FACES: OFFOR YOU CAN'T REFUSE
Offor made his MLS debut on April 17, going 74 minutes in the Fire's
2-2 tie with New England Revolution at Soldier Field. He joins the Fire
after spending the past two-and-a-half seasons in the Latvian first
division, where he notched 16 goals and seven assists in 40 games
played across all competitions. He is under contract with the Fire
through the 2023 season with a Club option for the 2024 season.
The striker originally began his professional career in 2019 with BFC
Daugavpils. In two seasons with the Club, he scored 10 goals in 23
appearances (22 starts). Since signing with FK Rīgas Futbola Skola
on July 19, Offor has scored six goals in 13 league appearances in
He also made one appearance in the UEFA Europa League,
featuring against Serbian powerhouse FK Partizan on Aug. 27
NEW FACES: HERE'S JHONNY
Espinoza made his MLS debut on April 24, coming in as a sub for
forward Chinonso Offor in the 3-1 loss to Atlanta United FC. Since
making his professional debut on Dec. 12, 2017, Espinoza has made
54 appearances (48 starts) across all competitions in Ecuador's topflight. He began his career with C.D. Cuenca in 2017 and played five games (four starts) in two seasons with the Club. The defender made
49 appearances (44 starts) across all competitions with S.D. Aucas
since 2018. Internationally, he has earned 15 caps for Ecuador's
U-20 side, including seven appearances in the 2019 U-20 FIFA World
Cup, and two caps for the Ecuador National Team. In 2019, Espinoza
captained Ecuador's U-20 team to a first-place finish in the 2019
U-20 South American Championship.
NEW FACES: WE STAN
Ivanov, who made his professional debut for Levski Sofia at 16, spent
the first six seasons of his career in the Bulgarian first division,
tallying 13 goals and 15 assists. He has made 85 appearances
(54 starts) across all competitions for Levski Sofia, including five
appearances (four starts) in the UEFA Europa League. The 2019-20
campaign marked a career-high in goals (nine), assists (five), games
played (27) and starts (25) for the winger. At the international level,
he has made 10 appearances (10 starts) for Bulgaria's U-21 side
during qualification for the UEFA European U-21 Championship. In
those 10 appearances, Ivanov scored four goals, including a brace in
a 3-0 win against Poland on Nov. 15, 2019
COURTESY CHICAGO FIRE FC COMMUNICATIONS