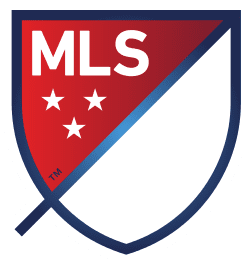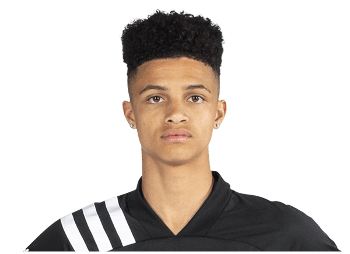 FROM WIKIPEDIA COMMONS
KEVIN PAREDES, DC UNITED MIDFIELDER, 18 YEARS OLD
Career
Paredes played his first professional match with Loudoun United FC on September 25, 2019, subbing in the 68th minute of the team's 4-1 win over the Swope Park Rangers.
On January 17, 2020, Paredes signed with Loudoun's parent club D.C. United and became the club's 14th Homegrown Player signing. Paredes got his first playing time with D.C. United later that year, during a July 18 match against the New England Revolution in the MLS is Back Tournament, where he entered the game in the 88th minute as a substitute. He contributed his first MLS assist on October 24, serving Gelmin Rivas's stoppage time winner in a 2–1 win over Atlanta United.
Paredes scored his first MLS goal on July 3, 2021, in a record-breaking 7–1 win against Toronto FC at home.
PAXTEN ARONSON, PHILADELPHIA UNION MIDFIELDER, 17 YEARS OLD
Club career
Aaronson began his career with the Philadelphia Union's YSC Academy and played for the club in the U.S. Soccer Development Academy. After five seasons with the academy, Aaronson was called up to the Philadelphia Union II, the Philadelphia Union reserve team in USL Championship. He made his competitive debut for Union II on July 22, 2020, against New York Red Bulls II, as a 67th minute substitute for Steve Kingue.
In August 2020, Aarsonson signed a homegrown contract with the first team beginning in 2021. In May 2021, he made his first team debut with the Union as a substitute in a 3–0 win over the Portland Timbers.
TANNER TESSMAN, FC DALLAS MIDFIELDER 19 YEARS OLD (Also plays for Serie A team Venezia)
FC Dallas
Following his time with FC Dallas and North Texas SC, Tessmann committed to play both college soccer and college football, as a kicker, at Clemson University. However, on February 27, 2020, Tessmann opted to play professional soccer and signed with Major League Soccer side FC Dallas as a homegrown player.
Tessmann made his Dallas debut on February 29, 2020, starting and tallying an assist in a 2–0 win over Philadelphia Union. Over the course of the 2020 season Tessmann played in 19 matches, starting 9 times and playing a total of 1001 minutes. With FC Dallas having qualified for the 2020 MLS playoffs, he made his postseason debut in the first round and successfully converted a penalty in a Shootout victory against the Portland Timbers. He made his first postseason start in the next round, a 1-0 loss to the Seattle Sounders.
In 2021 he continued to gain first team experiences, starting 6 of the first 12 matches for FC Dallas and playing a total of 452 minutes across 7 appearances.
Venezia
On July 15, 2021, Tessmann signed for newly promoted Serie A side Venezia.
PLAYER BIOGRAPHICAL INFORMATION COURTESY WIKIPEDIA COMMONS