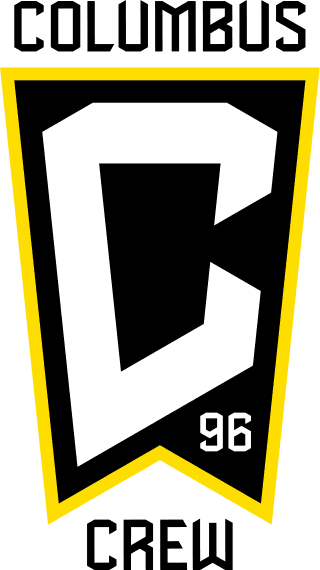 Sunday, Aug 1, 2021
One month from now, the Crew's lopsided loss on Friday night will resemble a thunderstorm inside a coffee cup rather than a result that causes serious concerns.
Entering that match six games unbeaten, the Black & Gold had their first real setback, they acknowledged it and said they'd move forward.
So, what awaits?
Beginning with Wednesday night's midweek matchup against D.C. United at Lower.com Field, the Crew will play four of their next six matches at home in Columbus, including some high-profile, nationally-televised matches.
For a club trying to climb its way up from sixth in the Eastern Conference standings, the four home games can go a long way in determining the final seeding in the postseason.
Here's a guide to the four home games, and the opponent's ranking:
D.C. United (8th, Eastern Conference)
Atlanta United FC (11th, Eastern Conference)
Seattle Sounders FC (1st, Western Conference)
FC Cincinnati (10th Eastern Conference)
Add the two road matches into the mix against Chicago Fire FC (13th, Eastern Conference) and the New York Red Bulls (9th, Eastern Conference), and suddenly the Black and Gold's loss at New York City FC can get drowned out by winnable matches throughout August.
Seattle will likely arrive at Lower.com Field on Aug. 21 as the Western Conference leaders, but they'll certainly return to Columbus knowing it lost, 3-0, last December in the MLS Cup Final. Six days later, the Crew host FCC in a 'Hell is Real' rematch – this time assumedly without needing to rally from two goals behind with only 10 men.
So, why look ahead when the Crew needs a positive response on Wednesday against D.C.?
Well, as reigning MLS Cup champs, Columbus deserves the benefit of the doubt. Beyond that, the club has proven it's the hardest place to go for opponents.
The Crew are unbeaten in their last 16 home games and have won 19 of their last 22 matches at home. During that span, they've accumulated 57 points for a resounding 2.59 points per game.
The Black and Gold are certainly allowed to be frustrated that they've drawn two of their first three home games at Lower.com Field, but again, when the Club has won 19 of its last 22 home games, that means the Crew had won 19 of its previous 20 matchups in the Ohio capital.
An 86.4%-win rate at home is astounding, but take the two draws out and the win rate jumps to 95%.
Some Crew fans might see a short-term trend, but anyone who can take a 30,000-foot view of the club can see Columbus is one of the hardest places to play in MLS, and the Crew is about to play a bunch of home games.
COURTESY COLUMBUS CREW COMMUNICATIONS