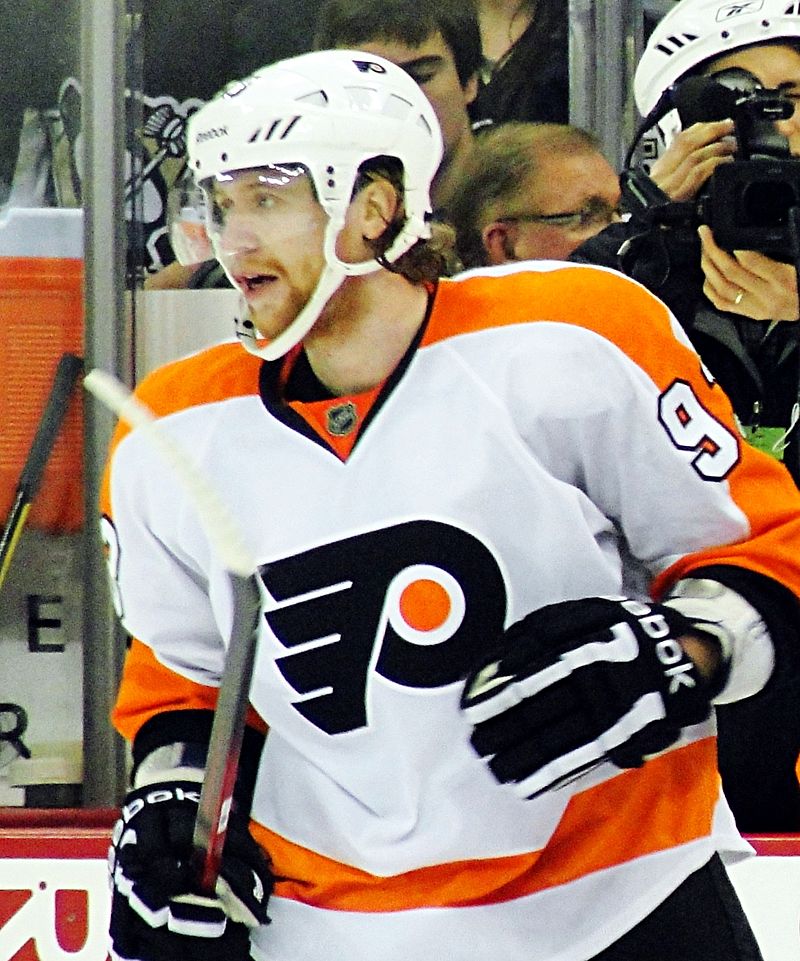 JULY 24, 2021
COLUMBUS, OHIO – The Columbus Blue Jackets have acquired right wing Jakub Voracek from the Philadelphia Flyers in exchange for right wing Cam Atkinson, club General Manager Jarmo Kekalainen announced today. Voracek was originally drafted by the Blue Jackets seventh overall at the 2007 NHL Draft, which was held at Nationwide Arena.
Voracek, 31, has registered 216 goals and 522 assists for 738 points with 481 penalty minutes, 52 power play goals and 233 power play points in 968 career games with the Flyers and Blue Jackets since making his NHL debut in 2008-09. He has notched eight career 50-point seasons with two 80-point seasons and has also registered six career 20-goal and 40-assist campaigns.
"This is a significant trade for our club and we are very excited to welcome Jake Voracek back to the Blue Jackets family. He is a powerful, dynamic offensive player that will be a significant contributor to our club," said Kekalainen. "Adding a player like that comes at a cost and I want to thank Cam Atkinson for his many contributions to the Blue Jackets and Columbus community over the past 10 years. He has made a lasting impact on our club and I wish he, Natalie and their family all the best."
The Kladno, Czech Republic native, who was acquired by the Flyers in a trade with the Blue Jackets on June 23, 2011, ranks fifth on Philadelphia's all-time list in assists and 10th in points with 177-427-604 in 727 career games. He set single-season career highs in assists and points with 20-65-85 in 82 appearances with the club in 2017-18. He was also named to the NHL's First All-Star Team in 2014-15 after notching 22-59-81 in 82 games. He also played in the All-Star Game that season at Nationwide Arena.
The 6-2, 214-pound forward made his NHL debut with Columbus and posted 39-95-134 in 241 career games with the club from 2008-11. He notched 9-29-38 in 80 games in his rookie campaign in 2008-09 before posting Blue Jackets single season career bests of 16-34-50 in 81 outings in 2009-10. The 38 points recorded in 2008-09 are the fourth-most by a rookie in franchise history.
The winger played junior hockey for the Halifax Mooseheads in the Quebec Major Junior Hockey League from 2006-08, finishing with 56-131-187 in 112 games. He captured the league's Rookie of the Year and Offensive Rookie of the Year (Michel Bergeron Trophy) after leading QMJHL rookies in assists and points with 23-63-86 in 59 appearances in 2006-07.
Voracek has represented the Czech Republic at numerous international tournaments, including the 2014 Winter Olympic Games. He also played for the Czech Republic at six IIHF World Championships (2010, 2011, 2013, 2015, 2017, 2019), winning medals at the 2010 (gold) and 2011 (bronze) tournaments. He suited up for the country at the 2007 and 2008 IIHF World Junior Championships, as well as the 2006 and 2007 IIHF U18 World Championships.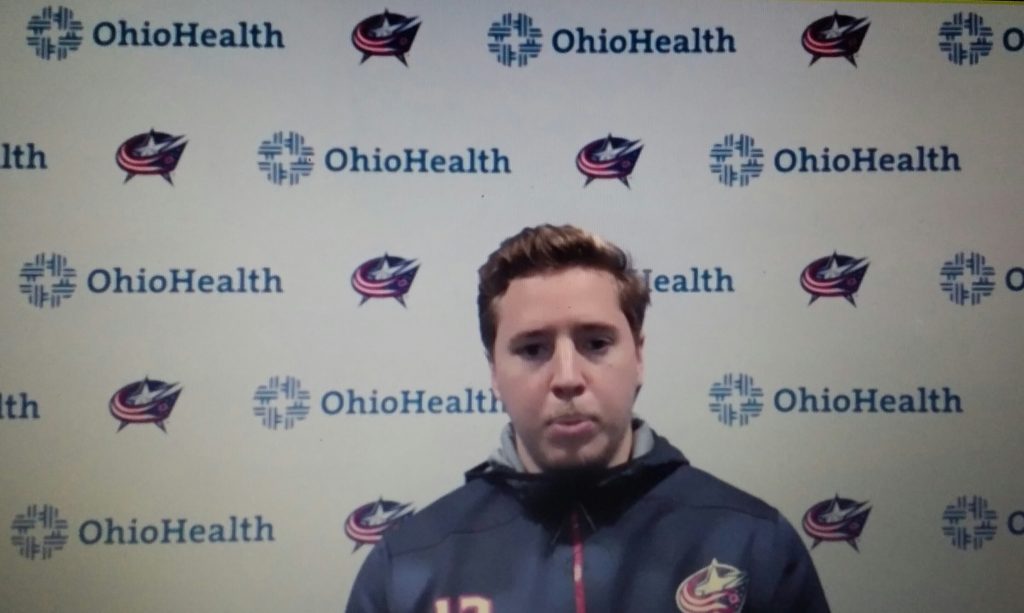 Atkinson, 32, has posted 213-189-402 with 146 penalty minutes, 42 power play goals and 42 game-winning goals in 627 career NHL games since being selected by the Blue Jackets in the sixth round, 157th overall, at the 2008 NHL Draft. A native of Riverside, Connecticut, he sits second on the club's all-time lists in goals, points, games played, power play goals and game-winning goals and ranks fourth in assists. He notched 20-plus goals in six-straight campaigns from 2013-19, including a career-high and club record-tying 41 in 2018-19. The 5-8, 176-pound winger collected 15-19-34 while playing in all 56 games with the team in 2020-21.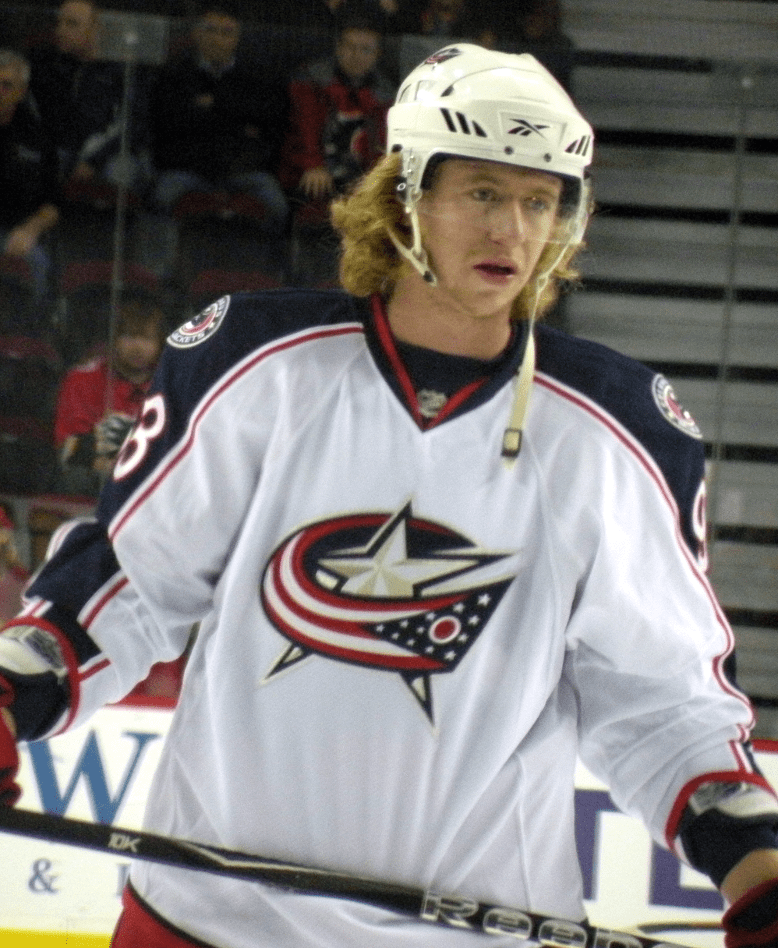 COURTESY BLUE JACKETS COMMUNICATIONS