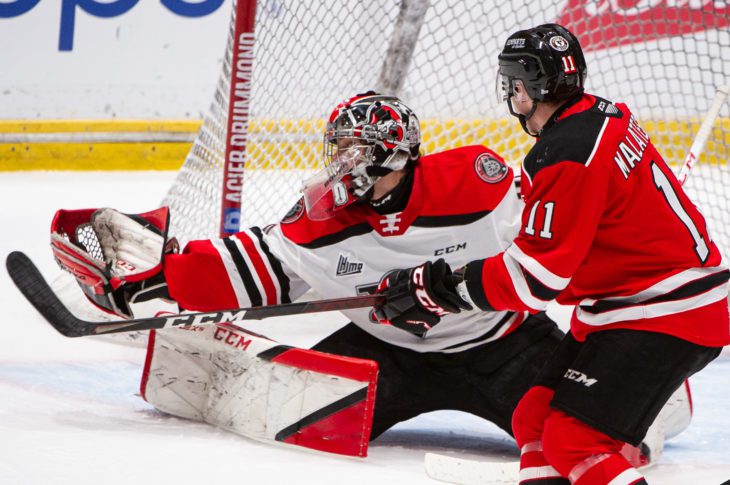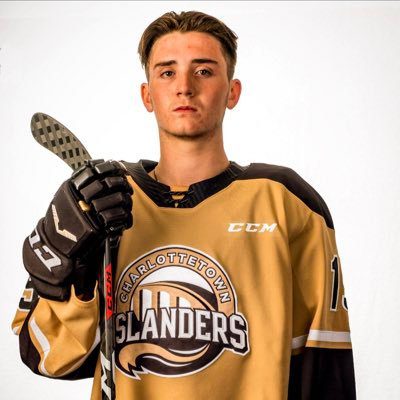 JULY 24, 2021
COLUMBUS, OHIO – The Columbus Blue Jackets wrapped up the 2021 National Hockey League Draft by selecting six players during rounds two through seven on Saturday. During the two-day draft, the Blue Jackets used their nine picks to select five forwards and four defensemen.
The Blue Jackets selected defenseman Stanislav Svozil, 18, from HC Kometa Brno in the Czech Extraliga in the third round, 69th overall. The Prerov, Czech Republic native was named the Czech Extraliga Rookie of the Year in 2019-20 and has recorded three goals and five assists for eight points with 16 penalty minutes in 71 career games with Brno from 2019-21. He notched 1-2-3 and eight penalty minutes in 30 contests this past season. The 6-1, 182-pound blueliner has represented the Czech Republic at several international tournaments, including the 2021 IIHF U18 and World Junior Championships.
In the fourth round, Columbus selected defensemen Guillaume Richard with the 101st overall pick. The 18-year-old has collected 2-14-16, 14 penalty minutes and a cumulative +9 plus/minus rating in 51 career appearances with the Tri-City Storm of the United States Hockey League from 2019-21. A native of Quebec City, Quebec, he notched 2-15-16 in 46 outings in 2020-21. The 6-2, 170-pound blueliner helped Canada win gold at the U18 World Championships with a tournament-best +14 plus/minus rating. He is committed to play at Providence College for the 2021-22 season.
The Blue Jackets held back-to-back picks in the fifth round, selecting defenseman Nikolai Makarov of Krasnaya Armiya of Russia's Junior League (MHL) with the 132nd overall pick. The Pern, Russia native has collected 1-9-10 and 53 penalty minutes with a +15 cumulative plus/minus rating in 79 career appearances with Krasnaya Armiya from 2019-21. This past season, he posted 0-5-5 in 40 games with the junior club and made his men's debut, skating in one game with CSKA. The 6-1, 190-pound defenseman helped Russia win a silver medal at the 2021 U18 World Championships.
With their second pick in the fifth round, the Blue Jackets selected forward James Malatesta from the Quebec Remparts of the Quebec Major Junior Hockey League with the 133rd overall selection. The 5-9, 179-pound left wing has recorded 33-35-68 with 41 penalty minutes in 91 career outings with the Remparts from 2019-21. A native of Montreal, Quebec, he ranked fourth on the club in goals and points with 10-13-23 in 32 appearances this past season. In 2019-20, the winger finished second on the team in goals and points (tied) with 23-22-45 in 59 contests.
Columbus used its sixth round pick, 165th overall, to select forward Ben Boyd from the Charlottetown Islanders of the Quebec Major Junior Hockey League. The 17-year-old native of Halifax, Nova Scotia has recorded 7-3-10 with 45 penalty minutes in 37 career appearances with the Islanders from 2019-21. The 6-3, 195-pound forward led the club and league rookies in penalty minutes in 2020-21 after finishing with 7-3-10 and 45 PIM in 35 games.
For their seventh round pick, 197th overall, the Blue Jackets selected forward Martin Rysavy, 18, from HC Prerov of the Czech Republic's second division.  The native of Prerov, Czech Republic has tallied 4-6-10 in 21 career games with HC Prerov from 2019-21.  The 6-3, 218-pound right wing has also represented the Czech Republic at several international tournaments, including the 2021 IIHF U18 World Championships and the 2019 U17 World Hockey Challenge.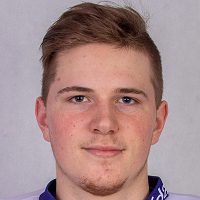 Blue Jackets Draft Recap: Rd 1 (5) – Kent Johnson, C (University of Michigan, NCAA), Rd 1 (12) – Cole Sillinger, C (Sioux Falls/WHL), Rd 1 (25) Corson Ceulemans (Brooks Bandits/AJHL)… Rd 3 (69) – Stanislav Svozil, D (HC Kometa Brno/Czech)… Rd 4 (101) – Guillaume Richard, D (Tri-City/USHL)… Rd 5 (132) – Nikolai Makarov, D (Krasnaya Armiya/MHL), (133) – James Malatesta, LW (Quebec/QMJHL)… Rd 6 (165) – Ben Boyd, LW (Charlottetown/QMJHL)… Rd 7 (197) – Martin Rysavy, RW (HC Prerov/Czech2).
COURTESY BLUE JACKETS COMMUNICATIONS