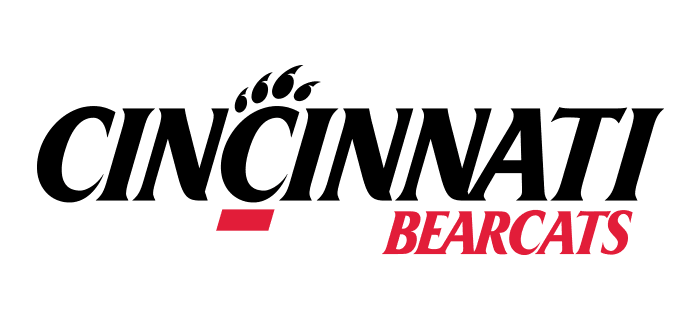 WEB LINK: https://bit.ly/3B1w9xZ
Cincinnati Announces Move To Digital Ticketing
CINCINNATI – The University of Cincinnati Department of Athletics will transition to digital ticketing for football, men's and women's basketball and baseball, starting in fall 2021.

The Athletics Ticket Office will automatically move all season ticket accounts to mobile delivery. Nippert Stadium West Pavilion ticket and suite holders will still receive individual wristbands in the mail for use on gameday. Digital tickets will be emailed to season ticket holders in early to mid-August. Season-ticket holders will also be able to easily access their tickets through their online ticket account with a mobile device.

Ticket buyers will initially receive an email with a link(s) to each game they purchase tickets for, allowing them to download tickets to their Apple Wallet (iPhone) or Google Pay (Android). Just before reaching the venue gates, fans simply pull up the tickets with QR codes on their smartphone screen to show the gate attendant for scanning.

Fans who have renewed or purchased season tickets will receive their Digital Tickets via email in early-mid August. Fans will also be able to access their tickets on their mobile device through their online ticket account. We recommend downloading tickets a few days before the game for convenience and to alleviate any potential connectivity issues at the gates.
If you'd like to request a hard ticket, please contact the Bearcats Ticket Office between the hours of 8 a.m. and 5 p.m. ET, Monday-Friday at 1-877-CATS-TIX (228-7849), 513-556-CATS (2287) or by email at uctickets@uc.edu.
Please note those with season-long parking passes will still receive hangtags via mail.

Fans who purchase single-game tickets will receive their tickets via email and will be able to access the tickets on their mobile device through their online ticket account. Fans who have already made 2021 purchases will receive their tickets in August.

Digital ticketing provides rapid and safe delivery of tickets. It creates fewer physical contact points on gameday while also significantly reducing ticket fraud and loss of tickets.

With digital ticketing, fans will have the flexibility to easily store tickets on their mobile device through their Apple Wallet (iPhone) or to Google Pay (Android). Accessing Digital Tickets and transferring tickets will be simplified through their online account fans can access at GoBEARCATS.com/tickets.

HOW IT WORKS
• Purchase tickets at GoBEARCATS.com/tickets.
• An email will be sent with links to access tickets
• Download tickets to Apple Wallet (iPhone) or Google Pay (Android)
• At the stadium/arena, pull up the ticket within the wallet and have the gate attendant scan the barcode
• Enjoy the game!

SPECIAL NOTES
• Digital tickets will arrive as a link in the email. All tickets for the same event will be in one email. If you are using any spam filters and want to ensure that you receive the email containing your tickets, please add our email address, uctickets@uc.edu, to your approved spam filter list. Please set your email to accept attachments.
• Digital tickets may be used on any type of smartphone with a PDF viewer (such as Apple, Android, Windows, Blackberry, etc.). Wallet files may only be used on Apple iPhones with the Wallet app.
• Always download tickets to your device once you receive them due to connectivity at the stadium or arena.

FOLLOW THE BEARCATS
For all the latest information on Cincinnati athletics, please visit GoBEARCATS.com. For up-to-the-minute updates, follow Cincinnati Athletics on Twitter, Instagram and Facebook.
RELATED LINKS
• Video
• FAQs
• App (iPhone)
• App (Android)
COURTESY UC ATHLETIC COMMUNICATIONS