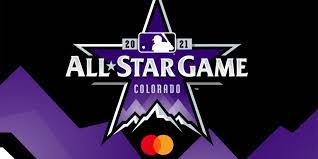 The 2021 MLB All-Star Game was supposed to be in Atlanta at Truist Park. But politics made Commissioner Robert Manfred to change the venue to one of MLB's home run havens, Coors Field in Denver.
This will be the first all-star game in two years as the 2020 event at La's Dodger Stadium was cancelled due to the COVID-19 virus. The Dodgers will host in 2022.
The National League is looking to take advantage of their own park to end the recent domination of the American League.
The junior circuit holds an advantage overall of 45-43-2 all-time and has won seven games in a row.