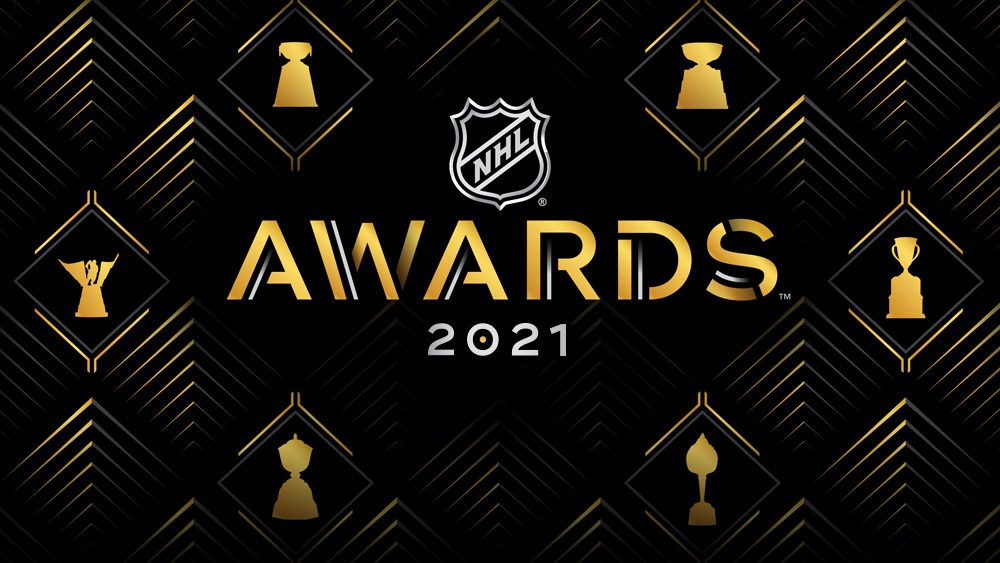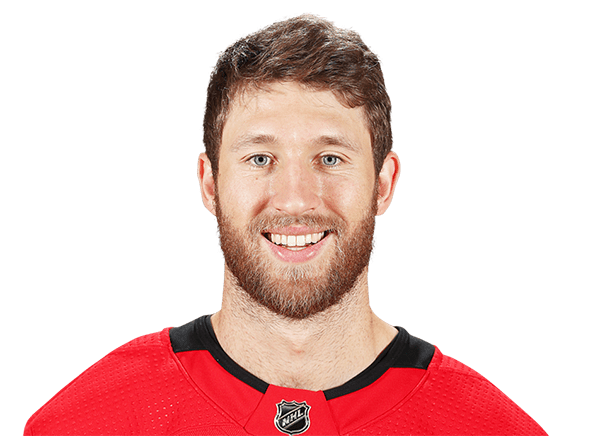 NEW YORK (June 19, 2021) – Carolina Hurricanes defenseman Jaccob Slavin is the 2020-21 recipient of the Lady Byng Memorial Trophy, awarded "to the player adjudged to have exhibited the best type of sportsmanship and gentlemanly conduct combined with a high standard of playing ability," as selected by the Professional Hockey Writers Association.
Slavin was a runaway winner, receiving 73 of the 100 first-place votes in collecting 827 voting points. Jared Spurgeon of the Minnesota Wild finished second with 223 voting points, marking the first time that defensemen have ranked 1-2 in Lady Byng balloting. Auston Matthews of the Toronto Maple Leafs, who was second in Lady Byng voting in 2019-20, ranked third this season with 188 points.
Slavin (3-12—15) averaged the most time on ice (22:59) for a Hurricanes team that yielded 2.39 goals per game, tied for the fourth-fewest in the NHL, en route to capturing its first division crown since 2005-06. Slavin, who recorded 1,195:05 of total playing time in 52 outings, took only one minor penalty – for delay of game (puck over glass) – the fewest among all skaters who averaged at least 20 minutes in 2020-21 (minimum: 10 GP).
The 27-year-old Denver native has captured his first NHL Award and is the second player in franchise history to win the Lady Byng Trophy, after Ron Francis in 2001-02. He also is the fourth defenseman to take home the award since it was first presented in 1924-25, following Brian Campbell (2011-12 with Florida), Red Kelly (3x, most recently 1953-54 with Detroit) and Bill Quackenbush (1948-49 with Detroit). (Kelly also won the award as a forward in 1960-61 with Toronto).
For more on the Lady Byng Memorial Trophy, including a list of past winners, click here.
2020-21 Lady Byng Memorial Trophy Voting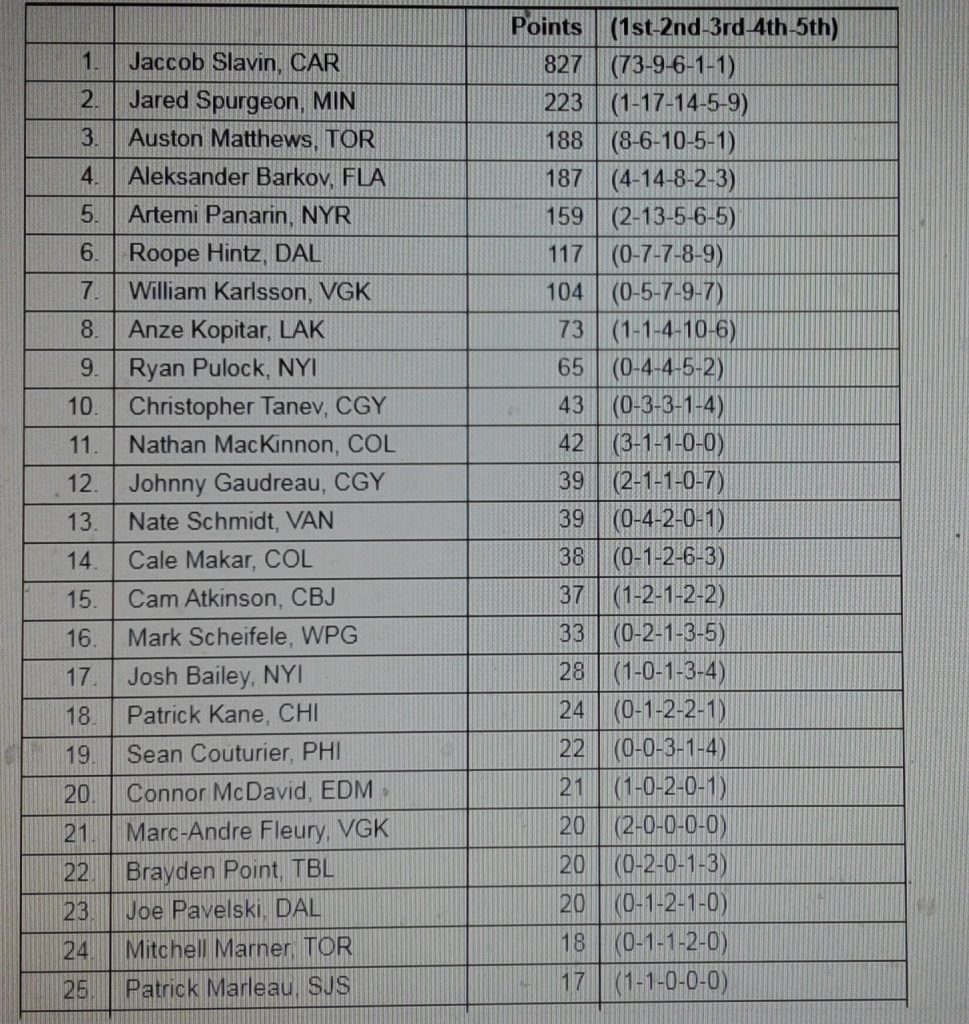 * Points allocation: 10-7-5-3-1 (1st-2nd-3rd-4th-5th)
COURTESY NHLmedia.com