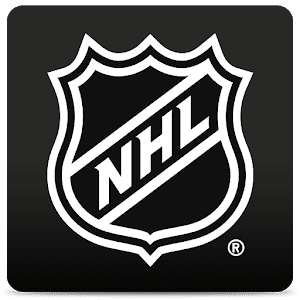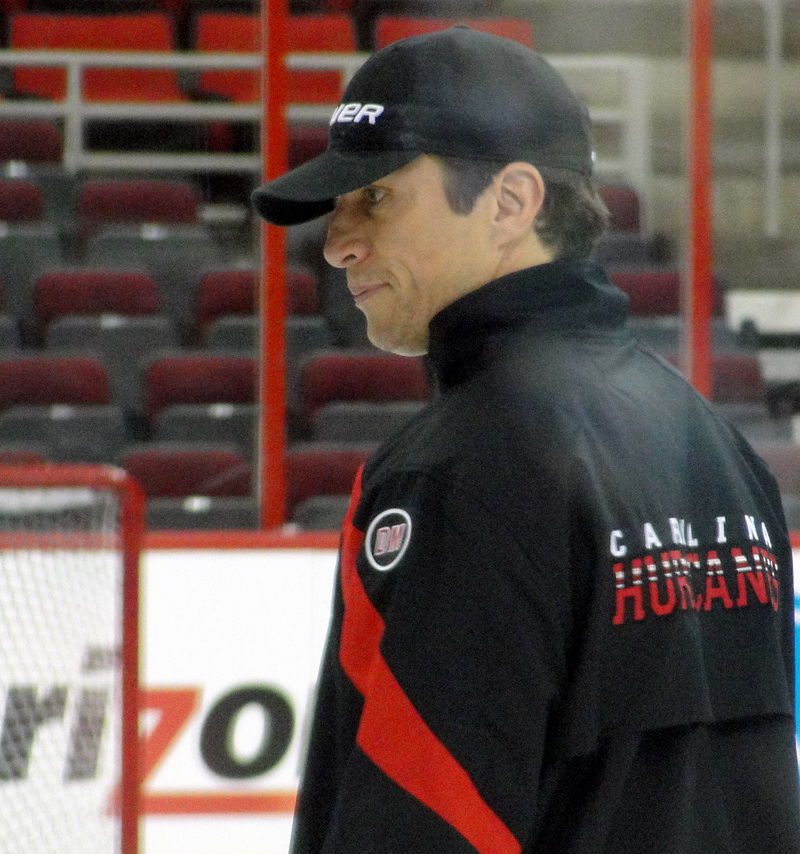 NEW YORK (June 17, 2021) – Rod Brind'Amour of the Carolina Hurricanes is the 2020-21 recipient of the Jack Adams Award as "the NHL coach adjudged to have contributed the most to his team's success," as selected by the NHL Broadcasters' Association.
Brind'Amour was named on 115 of the 129 ballots, including 61 first-place votes, for 433 voting points. Second-place Dean Evason of the Minnesota Wild received 24 first-place votes and 235 voting points to edge third-place Joel Quenneville of the Florida Panthers, who was the top selection on 21 ballots in collecting 225 points.
Brind'Amour led Carolina (36-12-8, franchise-record .714 pts. pct.) to the Discover NHL Central Division title, the team's first division crown since its Stanley Cup-winning season of 2005-06, and third place in the overall NHL standings. The Hurricanes have reached the Stanley Cup Playoffs in each of Brind'Amour's three seasons behind the bench, marking the franchise's first three-year postseason streak since moving to Carolina in 1997-98. The Hurricanes excelled on special teams, being the only NHL club to rank top-three both on the power-play (2nd, 25.6%) and while shorthanded (3rd, 85.2%).
The first Jack Adams Award winner in franchise history, Brind'Amour adds the trophy to a pair of individual NHL Awards he received over his 1,484-game playing career: he captured the Frank Selke Trophy as the League's top defensive forward with Carolina in 2005-06 and 2006-07.
For more on the Jack Adams Award, including a list of past winners, click here.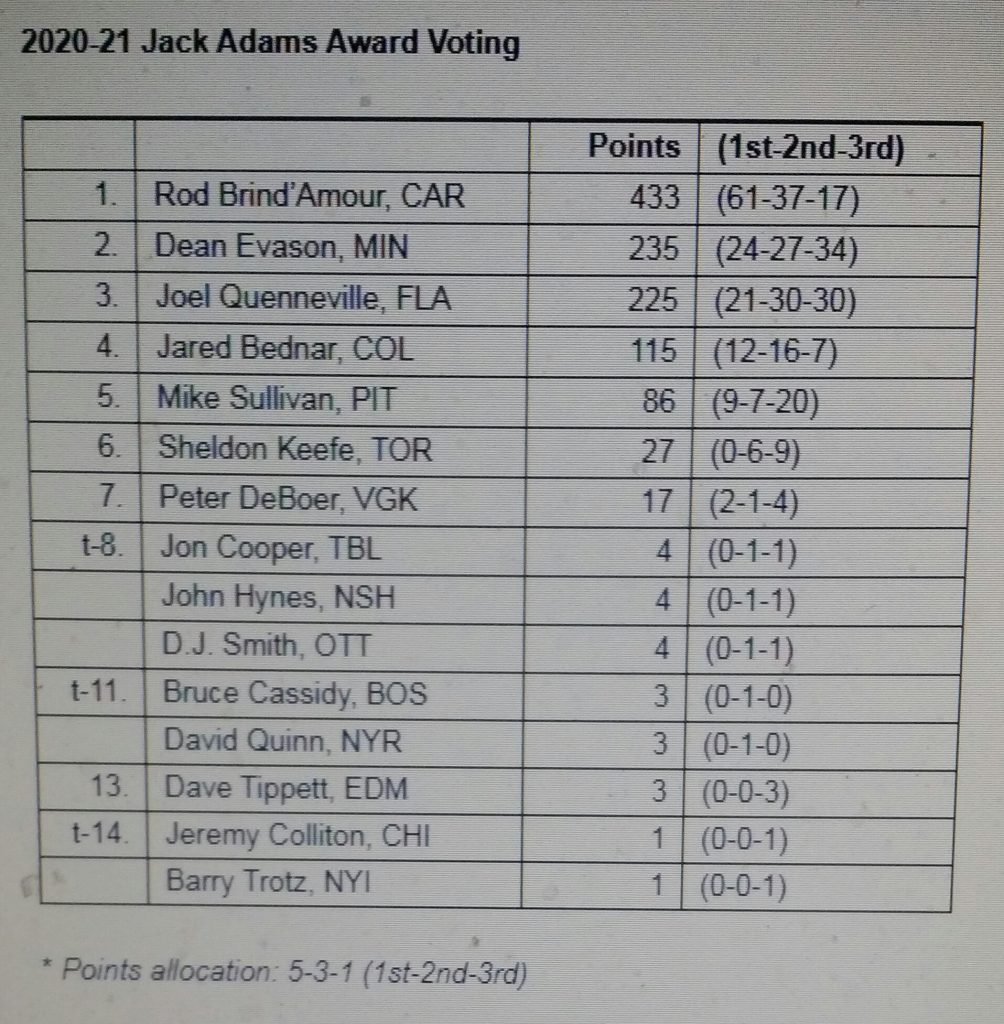 COURTESY NHLmedia.com