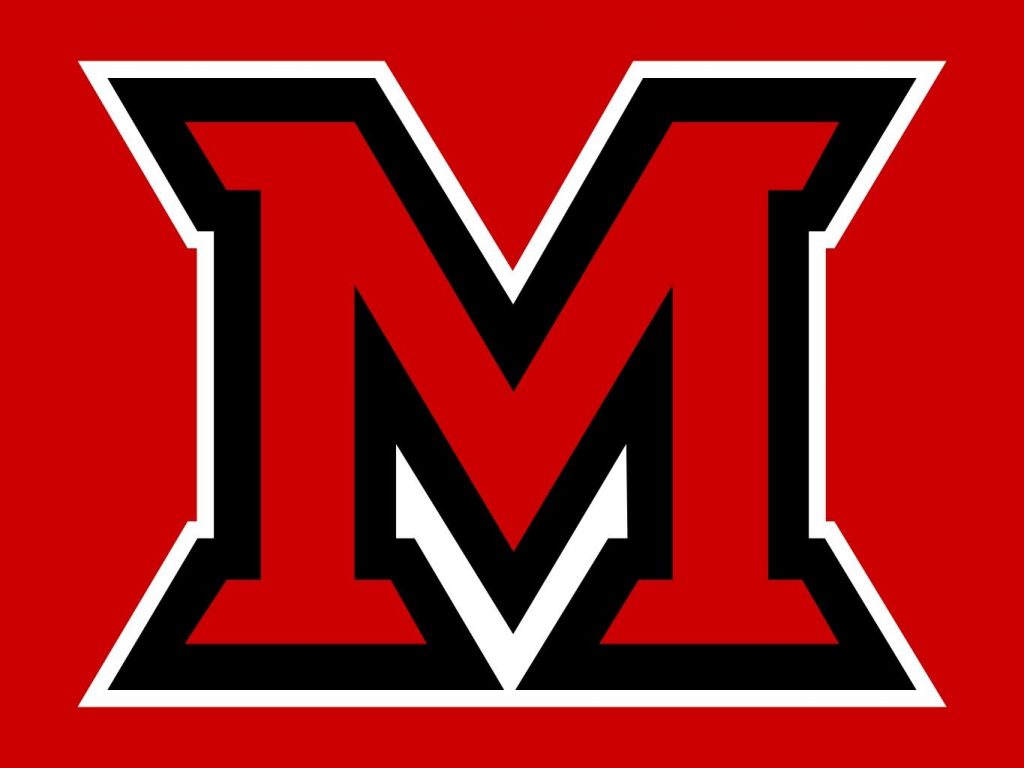 Friday, June 4, 2021
CLEVELAND, Ohio—For a Mid-American Conference record 25th time, Miami University Athletics has captured the Reese Trophy as the top men's athletic program during the 2020-21 academic year. The RedHawks have seized back-to-back honors as the top men's athletic program, marking the first time Miami has won consecutive Reese Trophies since 2004-05 when it won three straight.
The RedHawks finished third in the standings for the Jacoby Trophy for the top women's athletic program during the 2020-21 academic year.
"Winning the Reese Trophy this year—and making it back-to-back on the men's side—is incredibly special," said Miami Director of Athletics David Sayler. "I am so proud of the grit all of our student-athletes showed in adjusting to the challenges of the pandemic and society in every facet of life. To keep such hyperfocus on competition, and continuing with exceptional success in the classroom with a 33rd-straight semester with a GPA above 3.0 for all student-athletes, shows the heart, commitment and tenacity that exemplify our core values."
Miami sponsors seven men's programs that compete in the MAC with the RedHawks winning conference titles in men's outdoor track and field and men's swimming and diving. It was the first outdoor track and field title since 1993 and 15th in program history for the RedHawks, while swimming and diving captured its ninth MAC crown and second in three years.
In cross country, Miami finished as the runner-up at the conference meet, while the football program finished in a tie for third in the MAC East Division in a shortened season. In golf, Miami notched a fourth-place finish at the MAC Championships. The RedHawk men's basketball program posted its first winning record since 2009 and earned a berth in the eight-team MAC Tournament as the No. 7 seed, while baseball finished eighth in the MAC standings.
"This honor recognizes the extraordinary competitive spirit of our men's sports teams at Miami. Not only amazing athletes, these RedHawks are intensely focused on academics and community outreach as well," said Miami University President Gregory Crawford. "With back-to-back wins of the Reese Trophy, our student-athletes demonstrate perseverance and fortitude leading to excellence and success that inspires us all. All of us in the Miami family send our heartiest congratulations and Love and Honor to our men's teams for this amazing feat. We continue to see an upward momentum and competitive success of our RedHawk teams, assisted by the Graduating Champions mission and campaign. Our student-athletes, coaches, administrators, alumni, donors, and fans have dedicated themselves to building and sustaining a winning culture here at Miami founded on integrity, leadership and community."
On the women's side, Miami won its fourth-straight MAC title in field hockey and second-straight MAC title in softball during a record-breaking campaign. The RedHawks also collected third-place finishes in women's outdoor track and field and swimming and diving and finished fourth in the conference standings in volleyball and cross country.
The RedHawks last won the Reese Trophy following the 2018-19 academic year. (It was not awarded in 2019-20 due to COVID-19.) Miami also captured the Jacoby Trophy in 2018-19 as well as its second-straight Cartwright Award for excellence in athletics, academics and citizenship. No other MAC program has won consecutive Cartwright Awards, and this year's winner will be announced at a later date.
Miami's 25 Reese Trophies are more than triple any other MAC program with the next closest at nine. The award signals a continued uptick of success in men's sports at Miami with three-straight top-three finishes in the all-conference standings after being among the bottom third of the league 10 years ago.
Miami's women's sports programs have consistently been among the top third of the MAC over the past decade, which includes twice winning the Jacoby Trophy, finishing second once and placing third in the all-conference standings numerous times during that stretch.
Paramount to Miami's success has been a strategic vision and plan as part of the Graduating Champions initiative that included a fundraising campaign that pumped more than $80 million into facilities and scholarships as well as continued modernization of the athletic department through unit combination and operating efficiencies.
COURTESY MIAMI ATHLETIC COMMUNICATIONS