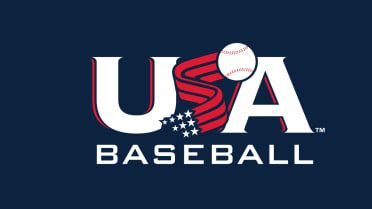 CARY, N.C. — The World Baseball Softball Confederation (WBSC) today announced the schedule for the 2021 Baseball Americas Qualification Event for the Games of the XXXII Olympiad Tokyo 2020. Team USA, currently ranked No. 2 in the world rankings, will open the tournament against Nicaragua (No. 15) in Group A action on Monday, May 31, at Clover Park in Port St. Lucie, Florida.
The U.S. will then face the Dominican Republic (No. 10) on Tuesday, June 1, at the Ballpark of the Palm Beaches in West Palm Beach, Florida, and Puerto Rico (No. 11) on Wednesday, June 2, back at Clover Park. All three opening-round games will begin at 7 p.m. E.T.
The top two teams from each group will advance to the Super Round, which will take place Friday, June 4, and Saturday, June 5. Game times and locations are to-be-determined. The participating countries in Group B are Canada (No. 13), Colombia (No. 14), Cuba (No. 7), and Venezuela (No. 8).
Records from the opening round will carry over to the Super Round. The team with the best record at the end of the event will be declared the winner, joining Israel, Japan, Korea, and Mexico in the 2021 Tokyo Olympic Games baseball tournament.
The second and third-place finishers will qualify for the WBSC Baseball Final Qualifier. The final Olympic qualifying event will take place June 16-20 at Taichung Intercontinental Baseball Stadium and Douliu Baseball Stadium in Taiwan.
For more information on Team USA and Olympic Qualifications, follow @USABaseball on Facebook, Instagram, and Twitter, as well as USABaseball.com.
COURTESY USA BASEBALL COMMUNICATIONS