May 23, 2021
South Bend, Ind.—The South Bend Cubs broke a 3-3 tie with two runs in the bottom of the eighth inning and then held off a Dayton comeback bid in the ninth to defeat the Dragons 5-4. The Cubs won four of six games in the series.
South Bend pushed across the go-ahead run in the eighth on a bases loaded walk with one out. They added another run later in the inning on an RBI ground out and took a 5-3 lead to the ninth.
Dragons reliever Eddy Demurias fired two and one-third scoreless innings. He has now tossed nine innings on the year without allowing a run, surrendering just three hits.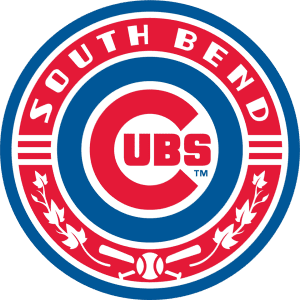 The Dragons return home to open a six-game series against the Quad Cities River Bandits (Kansas City Royals affiliate) on Tuesday, May 25 at 7:05 p.m. at Day Air Ballpark. Graham Ashcraft (1-1, 3.21) will start for the Dragons against Asa Lacey (1-1, 5.00). Lacy was the fourth overall selection in the first round of the 2020 draft and the highest-drafted pitcher. The Texas A&M product entered this season as the fourth highest rated left-handed pitching prospect in all of Minor League Baseball, according to Baseball America.
The game can be heard on radio on WONE 980 AM or via the Dragons Mobile App. For ticket information, call (937) 228-2287.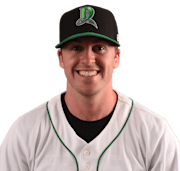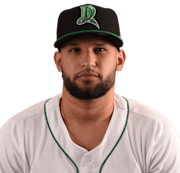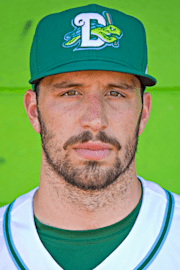 HIGHLIGHTS:
*The Dragons finished the day with nine hits.
*Jacob Hurtubise, had 2 hits, 2 steals. Is 9-11 in steal attempts on the season.
*Juan Martinez had a two-run homer and 2 singles.
*Alex McGarry 2 hits, an RBI in just his second game with team.
*The Dragons are 10-8, second place in Midwest League East Division. They are one game behind Lake County Captains.
PRE-GAME NOTES:
Dayton Dragons (10-7) at South Bend Cubs (7-9)
RH Noah Davis (0-2, 5.02) vs. RH Chris Kachmar (0-1, 5.40)
NOAH DAVIS (#17)
Height: 6-2 Bats: R Birthdate: April 22, 1997 Acquired: Reds #11, 2018
Weight: 195 Throws: R College: UC Santa Barbara Resides: Huntington Beach, CA

Notes: Noah Davis is ranked as the #15 prospect in the Reds organization by Baseball America. The Reds drafted Davis in the 11th round in 2018, knowing that he would miss all of that season and part of 2019 after undergoing Tommy John elbow surgery. Davis was a college teammate at UC Santa Barbara of Dragons catcher Eric Yang, who caught Davis at Billings in 2019 after Davis returned to the mound following his rehab assignment. Davis made
30 starts at UCSB, serving as a full-time starting pitcher as a freshman and sophomore before being limited to eight innings as a junior due to the injury. He posted a career record of 15-9 with a 4.58 ERA. Davis was on the mound for some big games in college and high school. As a freshman at UC Santa Barbara in 2016, he was the team's #2 starting pitcher behind ace Shane Bieber, the 2020 American League Cy Young Award winner. Davis helped UCSB
to its first-ever trip to the College World Series as the team finished the year as the #7 team in the nation. Davis was the starting pitcher for their second game of the 2016 College World Series as his team beat powerful Miami. Davis allowed just one run on two hits over six innings in that game. Davis
returned to UCSB in 2017 and was his team's top starter, going 7-4 with a 4.63 ERA. At Huntington Beach High School, Davis was a California All-State selection and pitched his team to a state championship. After being drafted by the Reds in 2018, Davis battled back from reconstructive elbow surgery to return to the mound by June of 2019. He made five short rehab starts with the AZL Reds and then joined the Billings roster on July 28. He was limited to a
maximum of 75 pitches at Billings but made eight starts, posting a fine ERA of 2.10.
Today's Game: The Dayton Dragons (affiliate of the Cincinnati Reds) meet the South Bend Cubs (affiliate of the Chicago Cubs) in the last game of a sixgame series. 2021 Season Series: South Bend 3, Dayton 2. This is the only series in 2021 between the two clubs.
Last Game: Saturday: South Bend 3, Dayton 2. The Cubs notched a walk-off win by breaking a 2-2 tie with a run in the bottom of the ninth on a bases
loaded walk with no outs. Dayton had just four hits including two by Francisco Urbaez, who hit his first career home run. Dayton starting pitcher Eduardo Salazar became the first Dragons hurler to go six innings this season. The Dragons struck out 14 times as a team, a season high for 2021.
Roster Addition: First baseman/outfielder Alex McGarry has been promoted to Dayton from Daytona. McGarry was batting .360 with Daytona and had connected on four home runs in just seven games. His home run total and .960 slugging percentage both ranked second in the Low-A Southeast League.
He spent two seasons at Oregon State in 2019-20, appearing in 63 games for the Beavers and batting .292 with 11 home runs in 216 at-bats.
Player Notes
• Jacob Hurtubise has hit safely in five straight games, going 5 for 15, .333. He stole two bases last night and leads the team with seven.
• Reliever Jacques Pucheu has not allowed a run in 9.1 innings this season. Opposing batters have gone 3 for 30 against him.
• Reliever Eddy Demurias has two saves and has not allowed a run in 6.1 innings, giving up only three hits with a .143 opponent's batting average.
• Reliever Braxton Roxby has not allowed a run in 7.1 innings, surrendering just three hits and five walks. He has struck out 14 of 31 batters faced.
• Reliever Francis Peguero has not allowed a run in six innings, allowing just two hits and one walk.
• Ricky Salinas in his last two appearances: 6.2 IP, 2 H, 0 R, 0 BB, 11 SO.
• Spencer Stockton has allowed only two runs in 12.2 innings, giving up seven hits (.163 avg. against) with a 1.42 ERA.
• Lyon Richardson ranks second in the league in ERA at 1.10. He has given up two earned runs in 16.1 innings.
Team Notes
• Dayton has held at least a share of first place after 16 of the 17 games they have played this season.
• HITTING: The Dragons rank fourth in the league in batting average (.231) despite batting just .198 in the South Bend series.
• The Dragons averaged 6.7 runs per game in their first series vs. Great Lakes. They averaged 2.8 runs per game in the second series vs. Lansing
and are averaging 2.6 runs per game in the current series vs. South Bend.
• The Dragons have stolen 31 bases in 17 games, a pace for 218 in a 120 game season (the pace for a 140 game season would be 255). The club record for steals in a season is 228 in 2011 (140 games), when Billy Hamilton stole 103. They stole 120 bases in 140 games in 2019.
• PITCHING: Dragons pitchers have allowed an opponent batting average of .203 (best in the league).
• The Dragons rank second in team ERA (3.12), eight points behind Lansing.
• Dragons relief pitchers have posted an ERA of 1.26 over the last nine games, allowing only five earned runs in 35.2 innings.
• FIELDING: The Dragons committed have committed only 11 errors in 17 games, ranking first in the league in team fielding.
• The Dragons roster is headlined by Reds top-10 prospect Michael Siani, a center fielder who spent the entire 2019 season with the Dragons when the club was classified as Low-A. Siani moves up a level on the Reds developmental ladder in 2021 (the 2020 season was canceled) and with the Dragons move up to the High-A classification, Siani returns to Dayton. Siani is listed by Baseball America as the "Best Athlete" and "Best Defensive Outfielder" in the Reds organization. He is ranked as the Reds 10th best prospect overall.
• The Dragons roster includes three of the top 15 players in Baseball America's ranking of top Reds prospects. Along with Siani at #10, the roster includes right-handed starting pitcher Lyon Richardson, the #13 prospect, and right-handed starter Noah Davis, ranked #15.
• Other Dragons players listed by Baseball America in their rankings are RHP Graham Ashcraft (#28) and OF Jacob Hurtubise (#41).
Notable Changes for 2021: Major League Baseball completed a restructuring of the Minor Leagues prior to the 2021 season. Those changes included the
contraction of 42 affiliated teams since the last completed season in 2019, cutting the Cincinnati Reds player development system from seven stateside teams to five (Billings and Greeneville were contracted). Here are some of the most significant changes:
• The league is now known as the High-A Central League after previously being referred to as the Midwest League.
• The league has been reclassified to the High-A level of Minor League Baseball after being a "Low-A" league since the Dragons inception in 2000.
• The league has been reduced from 16 teams to 12 (Burlington, Clinton, and Kane County were contracted; Bowling Green moved to new league).
• Each team in the High-A Central League is scheduled to play 120-games (60 home games). This is down from 140 games in previous years.
• League Opening Day in 2021 is May 4 for all teams, much later than the typical start date in recent years of April 3-9. The final date on the schedule this season is set for September 19 after teams closed the year on Labor Day (first Monday in September) in recent years.
• Roster limits in 2021 have been set at 30 players after teams played for 25-player limits in recent years.
• One significant rule change has been made in 2021 in the High-A Central League. Pitchers must now step back off the rubber before throwing to a base, a change that will have its greatest impact on left-handed pitchers. Both the snap throw to first and the "lift and hang" throw by a lefthander will now result in a balk call.
COURTESY DAYTON DRAGONS MEDIA RELATIONS