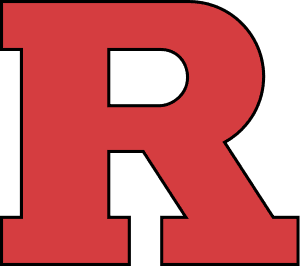 Scarlet Knights erase six-run deficit to Nebraska before falling in 13th inning
PISCATAWAY, N.J. (May 10, 2021) – Rutgers baseball (17-17) erased a six-run deficit and had multiple opportunities to win late, but Nebraska (23-11) managed to escape with a 7-6 win in 13 innings Monday at Bainton Field. The Scarlet Knights pitched 11 consecutive scoreless innings before the Cornhuskers broke through with the go-ahead run.
"Our guys did a great job of getting back into the game little by little before Lasko's homer to tie it in the seventh," head coach Steve Owens said. "Then we had three opportunities with a runner at third and less than two outs to win the baseball game, and we failed to do it. That's pretty much the game. We had chances and didn't convert.
"We are learning a lot about our team and have 10 games to go with a .500 record. There's still plenty to play for. We are going to rest up, finish finals and look forward to heading to Penn State."
Nebraska scored six runs in the first inning to jump out ahead. Rutgers scored two in the first, one in the second and tied the game with a three-run homer by Ryan Lasko in the seventh. It was Lasko's 10th homer of the season, as he became the first Scarlet Knight since Patrick Kivlehan in 2012 to reach double-digits long balls.
Kevin Welsh also lifted a homer on a pair of hits, while Josh Rodriguez doubled and singled. Mike Nyisztor boarded five times on three hits and two walks and Richie Schiekofer singled three times. RU collected 14 hits overall to reach double-figures for the fifth time in as many games against the Cornhuskers.
On the mound, Justin Sinibaldi recovered from the first to post two scoreless innings before Jared Bellissimo, Brian Fitzpatrick and Nate McLain all dealt two frames apiece with nothing crossing. Dale Stanavich worked around a runner at third with one out in the 10th to register a zero. Parker Scott pitched a season-high three innings.
RU loaded the bases with one out in the bottom of the ninth and put a runner at third with no outs in the 11th, but did not score. Danny DiGeorgio was thrown out at home attempting to cross in the 12th on a single by Welsh. Welsh also threw out a runner at home on a play up the middle to end the top of the 12th.
Nebraska used nine pitchers and totaled 17 hits offensively. The game lasted four hours, three minutes and included 392 pitches.
SCORING
T1 | The Cornhuskers scored six runs on seven hits to start the game.
B1 | Nyisztor led off with a single and Schiekofer laid down a bunt single to put two on. With one out, Chris Brito laced an RBI single through the right side and DiGeorgio followed with an RBI groundout.
B2 | Welsh made it 6-3 with a solo homer to left field.
B7 | Victor Valderrama was hit by a pitch to start the inning and Nyisztor walked with one out. With two down, Lasko lifted a 2-2 pitch over the left-field wall to tie the game at six.
T13 | Griffin Everitt hit a two-out RBI single to right field.
UP NEXT
The Scarlet Knights head to Pennsylvania for a four-game pod at Penn State with Minnesota. The first game is scheduled for Saturday at 7:30 p.m. against the Golden Gophers.
Follow Rutgers Athletics on Facebook and Twitter (@RUAthletics) for all of the latest news and updates. For specific updates regarding baseball, follow the program on Twitter (@RutgersBaseball), Instagram (@rutgersbaseball) and Facebook (/BaseballRU). For additional updates, please download the Scarlet Knights App via the app store or play store.
COURTESY RUTGERS ATHLETIC COMMUNICATIONS