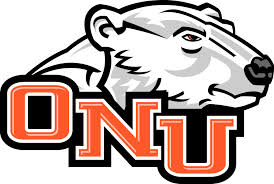 May 8, 2021
WESTERVILLE — The Ohio Northern baseball team erupted for 27 runs and 37 base hits in a 20-5, 7-2 doubleheader sweep at Otterbein on Saturday at Fishbaugh Field.
The Polar Bears run their winning streak to eight games and improve to 20-13 overall and 19-10 in the Ohio Athletic Conference.
The Cardinals fall to 10-18, 7-17.
Junior Corey McMann (Flower Mound, Tex./Liberty Christian) set ONU's single-season doubles record and sophomore Jacob Wenning (Coldwater) went 8-for-9 with five runs scored and 3 RBI to highlight the day.
McMann had a 2-run double in the third inning of Game 1 to break the mark of 17 set by Scott Bush in 1999. McMann led off the sixth inning with his 19th double of the year.
Wenning went 4-for-5 with 4 runs scored in the opener to lead a 25-hit attack.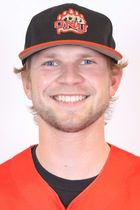 McMann and senior Matthew Burkett (Maumee) each went 4-for-6 and senior Michael Rocco (Davenport, Fla./Zionsville (Ind.) ) hit a 2-run home run for the Polar Bears.
Senior Nate Bye (Thorntown, Ind./Western Boone) threw 6 innings to pick up the win and improve to 4-2.
Northern led 9-2 after five innings and 13-5 after seven innings before scoring seven times in the top of the ninth to kake it 20-5.
In the nightcap, junior Chayton Overholt (Van Wert/Lincolnview) hit a solo home run to give ONU a 2-1 lead.
Wenning singled home Burkett in the top of the eighth to make it 3-1.
Senior Krue Thwaits (Greenville/Milton-Union) then put the game away with a two-out grand slam to give the Polar Bears a comfortable 7-1 lead.
Junior Tom Pitko (Youngstown/Austintown-Fitch) was solid on the hill, allowing only six hits and one unearned run in 7.0 innings to get the win and improve to 7-2 on the season.
The Polar Bears and Cardinals will wrap up their 4-game series on Monday with a twin-bill at Wander Field.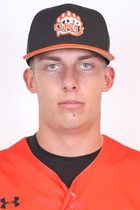 COURTESY OHIO NORTHERN SPORTS