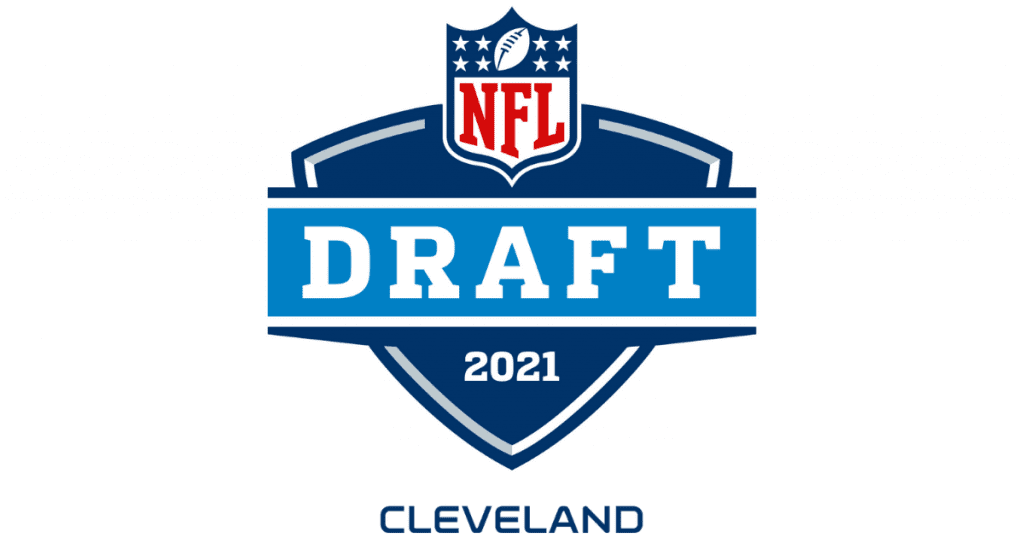 NFL DRAFT FACTS AND FIGURES
WHAT: 86th Annual National Football League Player Selection Meeting.
WHERE: Cleveland, Ohio.
WHEN: 8:00 PM ET, Thursday, April 29 (Round 1).
7:00 PM ET, Friday, April 30 (Rounds 2-3).
Noon ET, Saturday, May 1 (Rounds 4-7).
The first round will conclude on Thursday by approximately 11:45 PM
ET. In 2020, the first round consumed three hours and 54 minutes. The
second and third rounds will conclude on Friday by approximately
11:30 PM ET. The second and third rounds took a combined four hours
and 49 minutes in 2020. The draft will conclude by approximately
7:00 PM ET on Saturday with the final four rounds. Rounds 4 through 7
took six hours and 57 minutes in 2020.
ROUNDS: Seven Rounds – Round 1 on Thursday, April 29; Rounds 2 and 3 on
Friday, April 30; and Rounds 4 through 7 on Saturday, May 1.
There will be 259 selections, including 37 compensatory choices that
have been awarded to 17 teams that suffered a net loss of certain
quality unrestricted free agents last year.
The following 37 compensatory choices will supplement the 222
regular choices in the seven rounds –
Round 3: New England, 33; Los Angeles Chargers, 34; New Orleans,
35; Dallas, 36; Tennessee, 37; Detroit, 38; San Francisco, 39; Los
Angeles Rams, 40; Baltimore, 41; New Orleans, 42. Round 4: Dallas,
33; New England, 34; Pittsburgh, 35; Los Angeles Rams, 36; Green
Bay, 37; Minnesota, 38; Kansas City, 39. Round 5: New England, 33;
Green Bay, 34; Dallas, 35; San Francisco, 36; Kansas City, 37;
Atlanta, 38; Atlanta, 39; Baltimore, 40. Round 6: Tampa Bay, 33; New
Orleans, 34; Atlanta, 35; Green Bay, 36; Chicago, 37; Carolina, 38;
Arizona, 39; Philadelphia, 40; Philadelphia, 41; New York Jets, 42;
Dallas, 43; Chicago, 44.
TIME LIMITS: Round 1: 10 minutes per selection. Round 2: Seven minutes per
selection. Rounds 3 through 6, including compensatory picks: Five
minutes per selection. Rounds 7, including compensatory picks: Four
minutes per selection.
TELEVISION
& RADIO:
The 2021 NFL Draft will be televised nationally by NFL Network, ABC,
ESPN and ESPN Deportes, and can be heard nationwide on Westwood One
Radio, SiriusXM NFL Radio and ESPN Radio.
INTERNET: On Thursday, April 29, Draft Today streams on NFL.com, the NFL app
and YouTube immediately following the conclusion of NFL Network's
coverage of the first round of the 2021 NFL Draft with Matt "Money"
Smith, Bucky Brooks and Lance Zierlein. Former Atlanta Falcons
general manager Thomas Dimitroff joins on Thursday.
Draft Today continues Friday, April 30 and Saturday, May 1 each
day following NFL Network's live draft coverage. On Sunday, May 2, Brooks and Zierlein give out final draft grades at 3:00 PM ET on NFL.com, the NFL app and YouTube, and at 6:00 PM ET on NFL Network.
Additionally, NFL.com's Draft Tracker has live coverage of every
selection in the draft, including video and analysis of the picks as
they happen.
MOBILE: Live NFL Network coverage of the 2021 NFL Draft is available across
devices (smartphone, PC, tablet and connected TVs) through the NFL
app or NFL.com/watch for subscribers of participating NFL Network
providers. For more information, go to NFL.com/nflnetwork.
DRAFT-A-THON: The 2021 NFL Draft will again host Draft-a-Thon, a fundraiser
that drives awareness and action to close critical gaps at the
intersection of pandemic recovery and our hardest hit communities.
Draft-a-Thon will be featured across the live Draft coverage on ABC,
ESPN, ESPN Deportes, ESPN Radio and NFL Network April 29-May 1 and
will showcase the efforts of the four nonprofit organizations that
support pandemic recovery in these areas:
• Health Disparities – CDC Foundation: Through Draft-a-Thon, the CDC
Foundation will drive awareness of the cause of health inequities
and promote vital community conditions, including meeting the
basic needs for health, nutrition, safety, housing, education, and
meaningful work.
• The Digital Divide – The Education Trust: This year's Draft-a-Thon
will support The Education Trust in their work to close opportunity
gaps that disproportionately affect students of color and students
from low-income families.
• Food Insecurity – Feeding America: Draft-a-Thon will provide an
opportunity to inform fans that we all have neighbors that need
our help putting food on the table, especially as we work towards
pandemic recovery, and we can all help by spreading the word,
donating and volunteering.
• Mental Health – Mental Health America: Draft-a-Thon will raise
awareness and understanding that prioritizing our mental health is a
key part of recovering from the pandemic.
To learn more about the 2021 NFL Draft-a-Thon, click here.
COURTESY NFLmedia.com