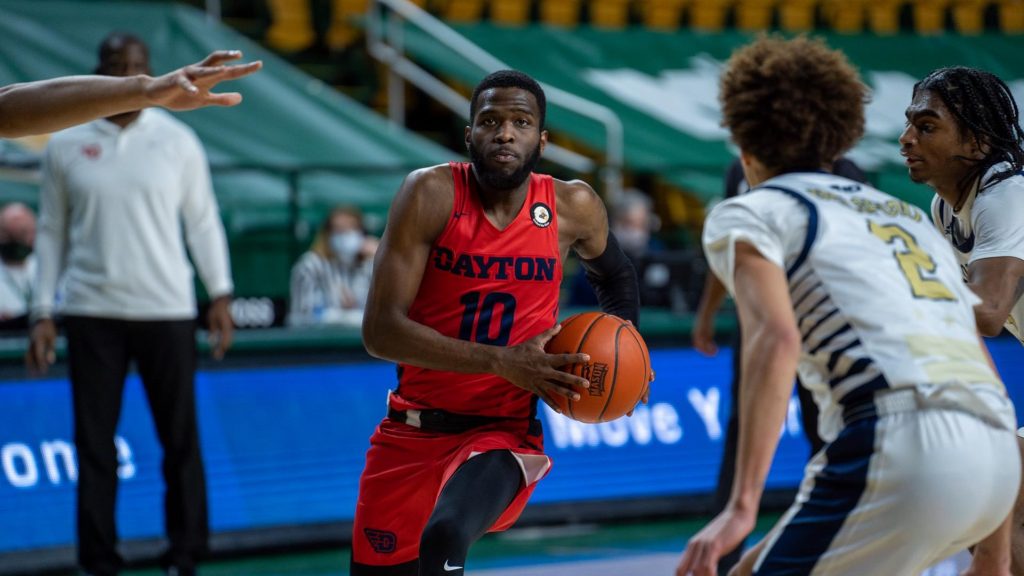 Jalen Crutcher passed up the University of Memphis Tigers basketball program to play for the Dayton Flyers, some 535 miles from his hometown.
He graduated from Ridegeway, High School in Mississippi River town.
Head coach Anthony Grant, a former star of the Dayton program, signed Crutcher soon after he became head coach at his alma mater.
In Grant's own words, the senior has become a "First Class UD Flyer". He has represented the team and Dayton Community very well.
He has turned out to be one of the program's best and most popular players. He is in the Top 20 in most career categories. And took over the starting point guard role as a freshman and never let go of it.
This past season as a senior, Crutcher rarely left the court. He was second in the NCAA in minutes per game 39.0 just behind the team record set by former NBA star Jim Paxson's 39.3 mpg in 1975-76.
His clutch play over his career caused fans and media to call him "Clutcher" for several heroic moments.
*In 19-20, At UMass, he scored 11 points in just under 2:00 in the secons half in Dayton's 71-63 win.
*Sent a game into overtime against Kansas in the championship game of the Maui Invitational as a junior with a last-second 3-point shot.
*Scored the go ahead layup against Colorado in 19-20 in the final seconds of overtime. But the Buffaloes drove the court and won the game on a 3-pointer at the buzzer.
*In 20-21 against George Mason, he scored 7 points in the final 90 seconds for a 74-65 Flyers win.
Besides his home court, the University of Dayton Arena, Crutcher's most favorite court was Chaifetz Arena, the home of the St. Louis Billikens. Teammates and Dayton fans call it Crutcher Arena due to the many games he single-handedly led the Flyers to key wins there.
*4 games, 18.3 ppg.
*His two best games there came in 19-20 and 20-21.
*In 2020, had 21 points and the game-winning 3-pointer in overtime.
*In the 2021 game, he scored 27 points, 14 of which came in the final 4:01 of the game in a UD Flyers win.