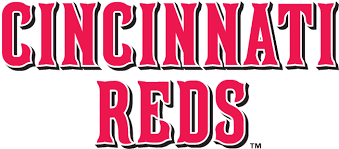 4/26/21
Reds Giving Away 21 Reds Rookies Baby Club Memberships
The Cincinnati Reds are giving away 21 membership kits to the Reds Rookies Baby Club in celebration of Mother's Day 2021.
Fans can enter to win one of the membership kits to the official baby club of the Reds at www.reds.com/rookies, now through Mother's Day on May 9.
Reds Rookies is for newborns up to three years old and is a perfect gift for expecting families, new parents and baby shower gifts.
"Being a Reds Rookie member is the best way for families with infants and toddlers to experience the fun of Reds baseball," said Sierra Barnhart, wife of Reds catcher Tucker Barnhart and Reds Rookies mom. "Babies are a member for life and the parents get to declare their child's future position on the Reds roster."
The membership kit includes two free Reds tickets, a diaper clutch, either an organic cotton muslin blanket or Tervis® sippy cup, members-only activities and more.
"The Reds are so excited to continue this program now in its 8th year," said Karen Forgus, Reds Senior Vice President of Business Operations. "Reds Rookies is an important way for us to connect and engage families who are in this very busy stage of parenting, welcoming these newest fans into the Reds baseball family."
For official sweepstakes rules and more information on Reds Rookies, visit www.reds.com/rookies.
COURTESY CINCINNATI REDS & MLBpressbox.com