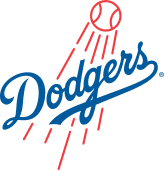 April 24th, 2021
LOS ANGELES – The Los Angeles Dodgers recalled infielder/outfielder Matt Beaty and left-handed pitcher Garrett Cleavinger from the alternate site and placed right-handed pitcher Corey Knebel and Dennis Santana on the injured list.
Beaty, 27, making his second stint with the club after being optioned on April 17. He has appeared in 10 games this season for the Dodgers, recording two walks and one hit in 11 at-bats. In three seasons with the Dodgers, he has hit .252 (78-for-310) with 20 doubles, 11 homers and 51 RBI. He was originally drafted by the Dodgers in the 12th round of the 2015 First Year Player Draft out of Belmont University.
Cleavinger, 27, was acquired from the Philadelphia Phillies in the three-team trade with the Tampa Bay Rays and Phillies on December 20, 2020. He made one appearance for the Phillies in 2020, allowing one run on two hits with one strikeout in 0.2 inning. In nine Spring Training games, he went 1-2 with a 10.57 ERA (9 ER/7.2 IP) and 12 strikeouts for the Dodgers. He was originally drafted in the 3rd round of the 2015 First Year Player Draft by the Phillies out of the University of Oregon.
Knebel, 29, left the game last night and was placed on the injured list with right lat strain. In eight games with the Dodgers, he is 1-0 with a 4.50 ERA (3 ER/6.0 IP) and nine strikeouts. He is in seventh season in the Majors, posting a 7-11 record with 59 saves and a 3.34 ERA (90 ER/242.1 IP) and 345 strikeouts in 247 games. He was acquired from the Brewers in exchange for minor league left-hander Leo Crawford on December 2, 2020.
Santana, 25, has made five appearances for the Dodgers, allowing four runs in 4.2 innings with three strikeouts. He has pitched parts of four seasons for the Dodgers, posting a 2-2 record with a 6.82 ERA (23 ER/30.1 IP) and 31 strikeouts. He was originally acquired by the Dodgers as an international free agent on March 12, 2013.
COURTESY LA DODGERS & MLBpressbox.com