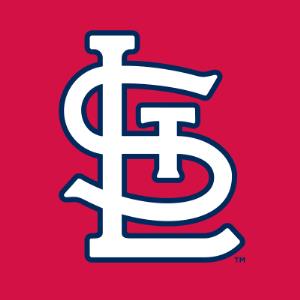 ST. LOUIS, MO., April 15, 2021 – The St. Louis Cardinals announced that they have selected the contract of rookie outfielder Scott Hurst from their Alternate Training Site and optioned outfielder Lane Thomas to the ATS. To make room for Hurst on the team's 40-player Major League roster, the team announced that pitcher Dakota Hudson (right elbow) was transferred from the 10-day Injured List to the 60-day Injured List.
Hurst, 25, will be making his Major League debut with his first game appearance and will wear uniform no. 36.
The left-handed hitting Hurst was the Cardinals 3rd round (94th player overall) draft selection in 2017 out of Cal State-Fullerton University, where he earned First Team All-Big West honors, leading the Titans with 12 home runs and a trip to the College World Series.
The 5-10, 170-pound Hurst appeared in 12 games during Spring Training this year, and owns a .263 (218-for-830) career batting mark with 12 home runs, 90 RBI and 18 steals in 231 games played in the minors. His highest level of play was at Springfield in the Texas League (AA) in 2019.
Hurst ranked among MiLB leaders in 2019 with his 13 outfield assists between Palm Beach and Springfield.
COURTESY ST. LOUIS CARDINALS & MLBpressbox.com