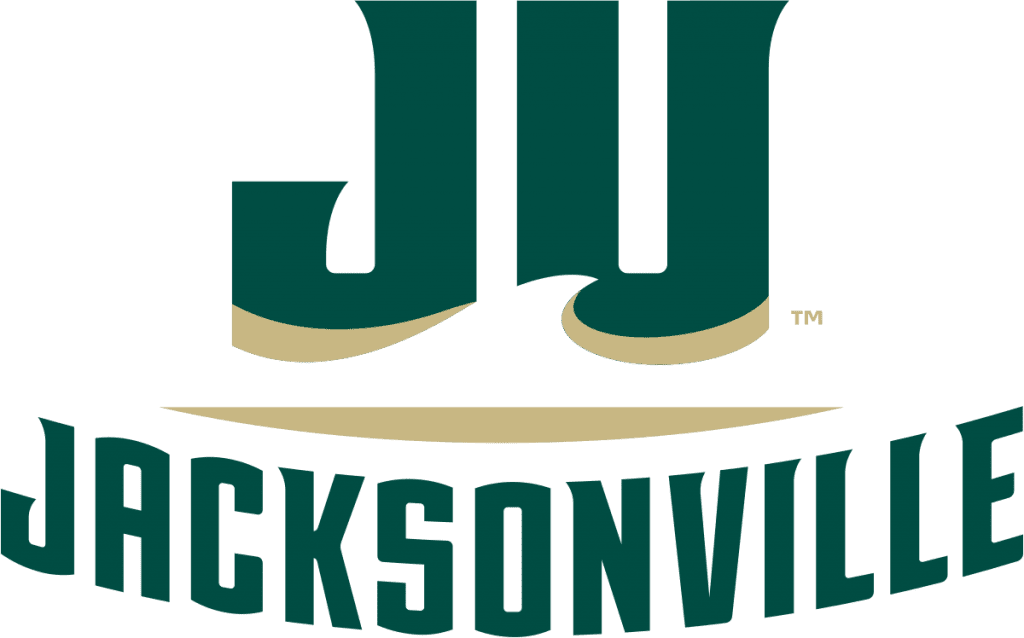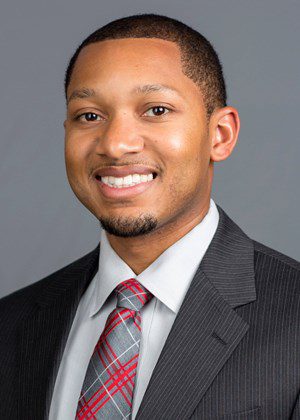 March 2021
JACKSONVILLE, Fla. – Jacksonville University Senior Vice President and Athletic Director Alex Ricker-Gilbert has announced Jordan Mincy as the new Francis H. "Frank" Barker Men's Basketball Head Coach. Mincy, named the top assistant coach in the nation on ESPN.com's 40 Under 40 in May of 2020, takes over the program as its 17th head coach after spending the previous six seasons as an assistant at the University of Florida.
"I'm so excited about the opportunity to lead the Jacksonville program and grateful to President Cost and Alex Ricker-Gilbert for the opportunity," Mincy said. "We share a vision for what we can accomplish here, and we can do it in a way that will make the Dolphin community proud, as we foster a student-athlete centered culture that helps develop young men on and off the court."
Mincy, a 2009 graduate of Kent State, has experienced a meteoric rise in recent years, following stops at South Carolina, Kent State, College of Charleston, Toledo and Louisiana Tech, respectively, prior to his arrival in Gainesville. Entering his second season at Florida in 2016, the Memphis native was named to the NABC 30-Under-30 Team, highlighting young, up-and-coming coaches. At the time, he was one of just five individuals on that list representing a school in a Power 5 conference. His name was thrust into the national conversation for a multitude of head coaching positions following the 40 under 40 recognition from ESPN.
"I've said since the day we began this search that our priority was to bring in a true leader that is going to come in here, embrace the culture, build lasting relationships and bring new life to this program. It was important that we found someone that we believe this University and the many wonderful people associated with it will rally behind. I believe Jordan Mincy is the exact fit we were looking for to take up this charge and I could not be more excited for our players, for our University, and to welcome him and his wife LaTisha into the Dolphin family," Ricker-Gilbert said.
Mincy will bring with him a wealth of experience from every level of Division I men's college basketball. A four-year letterwinner at Kent State (2005-09), his 135 games played were more than any player in MAC history at the time of his graduation and in doing so, led his team to 93 wins and two NCAA Tournament appearances.
"Jordan has seen it all as a player and from the assistant's chair and he's more than prepared to take the next step," Ricker-Gilbert continued. "He showed us his passion for our core values and proved to us that he will create a thriving basketball program, one that is about far more than just winning on the floor but winning in all aspects of the program. That includes leading and mentoring our young men beyond the basketball floor as well as being a leader in our department, on our campus and in the greater Jacksonville community. The future is bright."
Jacksonville University President Tim Cost added: "Jordan Mincy is a coach and individual of highest character, a winner, a leader we believe will make this entire University better, especially our men's basketball program – on and off the court. He believes in building culture similar to what we are working hard to achieve across the entire school. Alex Ricker-Gilbert has a terrific eye for rising talent; he's proven that over and over. I give him all the credit for attracting Coach Mincy and his wife Tish to bring their considerable talents and potential to our University. This is an exciting day for all JU basketball fans and for all those who believe in our University."
He arrived in Gainesville under head coach Mike White in 2015, helping lead the Gators to a 123-75 record over six seasons, including four 20-win seasons and four NCAA Tournament bids where the Gators posted a 7-5 record with three trips to the Round of 32 and an Elite Eight berth in 2016-17. A world-class developer of talent, Mincy coached three players at Florida that went on to NBA careers in Dorian Finney-Smith, Devin Robinson and Chris Chiozza. He was instrumental in recruiting and developing current Gator stars, Keyontae Johnson and Tre Mann, both of whom are likely NBA Draft prospects.
"I couldn't be happier for Jordan," UF head coach Mike White said. "This is an opportunity he has worked incredibly hard to earn, and Jacksonville has hired a fantastic person and exceptional basketball coach to lead their program."
The rich history of the JU Athletic Department has close ties to the NCAA Tournament, where the men's basketball program made its mark on a national stage. The 1969-70 men's basketball team, led by 1971 National Player of the Year and future National Basketball Hall of Fame inductee Artis Gilmore, became one of the first Cinderella stories in Tournament history when it advanced to the National Championship game. That team achieved a national ranking as high as No. 4 and set the standard for Jacksonville athletics for years to come.
Since then, the program has produced the likes of James Ray, Otis Smith, Dee Brown, Ben Smith and more, collecting 27 NBA Draft picks across the program's history. Forging its own path to success, attracting some of the best and brightest young coaches in the nation. The Dolphins were last in the NCAA Tournament in 1986, last in the NIT in 2010 and have produced 14 All-Conference players since 1999.
"I can't wait to get to work as we start writing the next chapter in Jacksonville basketball history," Mincy concluded. "I'm so appreciative to Mike White and everyone who has helped me reach this point. I feel extremely blessed and prepared for this moment, and I'm ready to get going."
Mincy earned his bachelor's degree from Kent State in business marketing and is one of three siblings in his family to play college basketball. He led Ridgeway HS to the Tennessee Class 3A state championship in 2005. He is a member of Kent State's Gamma Tau chapter of Kappa Alpha Psi Fraternity, Inc., and will be joined in Jacksonville by his wife, the former LaTisha Carr.
COURTESY JACKSONVILLE ATHLETICS