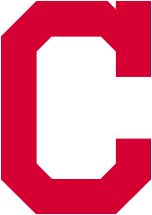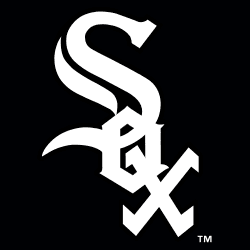 2021 OFFICIAL GAME INFORMATION
CLEVELAND INDIANS (5-3) at CHICAGO WHITE SOX (4-5)
RHP Triston McKenzie (0-0, 2.45) vs. LHP Carlos Rodón (1-0, 0.00)
Game #9/Road #4 » Monday, April 12, 2021 » Guaranteed Rate Field » 8:10 p.m. (ET) » Bally Sports Great Lakes, WTAM/WMMS/IRN
FROM LAST TO FIRST
» The Clevelanders finalized a 3-game weekend sweep of Detroit
with a 5-2 win on Sunday afternoon at Progressive Field, also
securing their season-high fourth consecutive victory…jumped from
last in the division to (-2.0G) to first (+0.5G) over that stretch.
» LOGAN ALLEN battled back from a 33-pitch 1st inning to earn
his first win in a Cleveland uniform, holding the Tigers to a single
run over 5.0 frames (5.0IP, 2H, 1R-ER, 3BB, 5SO, 92 pitches)…
started the contest by hitting Robbie Grossman, who would later
come around to score on Jeimer Candelario's two-out RBI-single;
Allen also issued two of his three walks in the 1st…Allen then retired
11 of his final 13 batters…bullpen combined to hold the Tigers to
just a single run over the final 4.0 innings, which included scoreless
frames from BRYAN SHAW (SO), JAMES KARINCHAK (BB,
3SO) & EMMANUEL CLASE (H, BB, SO), who notched his second
save in three days, both sandwiched around a relief win.
» EDDIE ROSARIO & FRANMIL REYES both turned in multi-hit
efforts to pace Cleveland's offense…Rosario doubled to lead off the
2nd and swiped 3B, later scoring on a JAKE BAUERS fielder's
choice to erase the early one-run deficit…CESAR HERNANDEZ
then broke the 1-1 tie with a 3rd-inning RBI-single to score ANDRÉS
GIMÉNEZ, who reached on a lead-off double…Tribe added a runscoring DP in the 6th and two more tallies in the 8th to capitalize on a pair of Detroit errors.
START ME UP | STARTING ROTATION SUCCESS
» Cleveland's starting rotation hasn't skipped a beat since 2020,
registering a 2.52 ERA through the first 8 games of the season
(50.0IP, 29H, 14R/ER, 6HR, 17BB, 54SO)…signals the rotation's
2nd-lowest ERA thru the first 8 games of a season in the Francona
Era (2013-2021), trailing only the 2020 (2.12 ERA) ball club…thru 9
games, the lowest rotation ERA's in the Francona ERA has been a
2.37 ERA by the 2020 rotation.
» Opponents are batting just .169 (29-for-172) with a .538 OPS
against Tribe starters…Tribe starters boast the 2nd-lowest OPS
(1st in AL) and 2nd-lowest avg. (1st in AL) in MLB behind Miami…
also carry the 5th-lowest ERA in MLB (2nd in AL behind MIN).
» The rotation has logged a quality start in six of the eight games to
start the campaign, 2nd-most in MLB behind LAD (7 QS)…starters
have averaged 14.68 pitches per inning, the 3rd-lowest mark in
MLB behind New York-NL (14.07) and Los Angeles-NL (14.42).
» Since 2016, Cleveland holds the 2nd-lowest ERA of any
starting rotation in MLB with a 3.64 clip (1,701ER/4,211.1IP)
behind only Los Angles-NL (3.38 ERA, 1,456ER/3,874.1IP)…has
amassed the most innings pitched as a rotation since 2016,
ahead of Washington (4,116.0IP).
LOCKDOWN 'PEN
» The Tribe bullpen has gone 1-0 with a 3.60 ERA (8ER/20.0IP)
in the first 8 games of the season…has held opponents to a .171
average against (12-for-70), a .600 OPS and 11.7 SO/9…ranks
among MLB bullpens with the 3rd-lowest average against (2nd in
AL), 4th-highest SO/9 (3rd in AL) and 5th-lowest OPS (2nd in AL).
» Since 2019, Cleveland's bullpen owns the 2nd-lowest ERA in
baseball (3.63 ERA) behind only Los Angeles-NL (3.49 ERA)…had
the 2nd-lowest bullpen ERA in 2019 (3.67) and the 5th-lowest in
2020 (3.53).
BOWLING BALLS | EMMANUEL CLASE
» RHP EMMANUEL CLASE earned his second save in a
Cleveland uniform in Sunday's contest, surpassing his careerhigh of one save in a season (Aug. 30, 2019 against Seattle as
a member of the Texas Rangers)…the flamethrower has tossed
36 pitches at 100+mph in four appearances in 2021…Clase has
more triple-digit pitches in four appearances with Cleveland than all
Cleveland pitchers combined from 2008 (start of pitch-tracking era)
until this season (14 total pitches):
CLEVELAND INDIANS PITCHES 100.0+ MPH (since 2008)
Pitcher Pitches Top Speed (mph)
Emmanuel Clase 36 101.3
Danny Salazar 8 100.7
Blake Wood 4 100.3
Austin Adams 2 100.4
» His 36 pitches of 100+mph leads all of MLB in 2021, ahead of
New York-NL's Jacob deGrom (23 pitches) and St. Louis' Jordan
Hicks (22 pitches)…36 of his 63 pitches this season have been
100+mph (57%).
» He was clocked at 101.3mph with his first pitch on April 7 vs. KC,
the fastest pitch thrown by a Tribe pitcher in the pitch-tracking era
(since 2008)…previous fastest was 100.7mph by Danny Salazar
on Aug. 7, 2013 vs. DET.
FRANIMAL & A GOAT | OFFENSIVE NOTES
» FRANMIL REYES leads the team with 4 homers (T5th in MLB)
and a .333 average after the first week of the season…is tied for the
team lead in RBI (7) with JORDAN LUPLOW…currently boasts a
97.1mph average exit velocity (6th-highest in MLB) as well as the
6th-highest barrels per plate appearance pct. in MLB (15.6%).
» JOSÉ RAMÍREZ owns the 3rd-longest active on-base streak
in MLB (20 games) behind DJ LeMahieu (29G) and Mike Trout
(28G)…current streak dates back to 9/16/2020 and he's slashing
.384/.464/.836 with 8 home runs and 22 RBI over that stretch.
WINDY CITY SOX | AL CENTRAL LOVE
» The Tribe is set to take on the White Sox for the first time in
2021 with a 4-game set at Guaranteed Rate Field…marks the first
of 19 meetings between the two teams in 2021 and will wrap up
12 straight games against the AL Central for Cleveland to start the
campaign.
» Cleveland went 8-2 vs. Chicago-AL in 2020 and has currently
won six straight contests against the Sox…has posted a winning
record against CWS in four of the past five seasons, going 54-32
(.628) since 2016, the most wins by any club against Chicago-AL
over that stretch…CLE is 24-18 at Guaranteed Rate Field since
2016 after going 2-1 as the visiting team in 2020.
TONIGHT'S STARTER
24 TRISTON McKENZIE RHP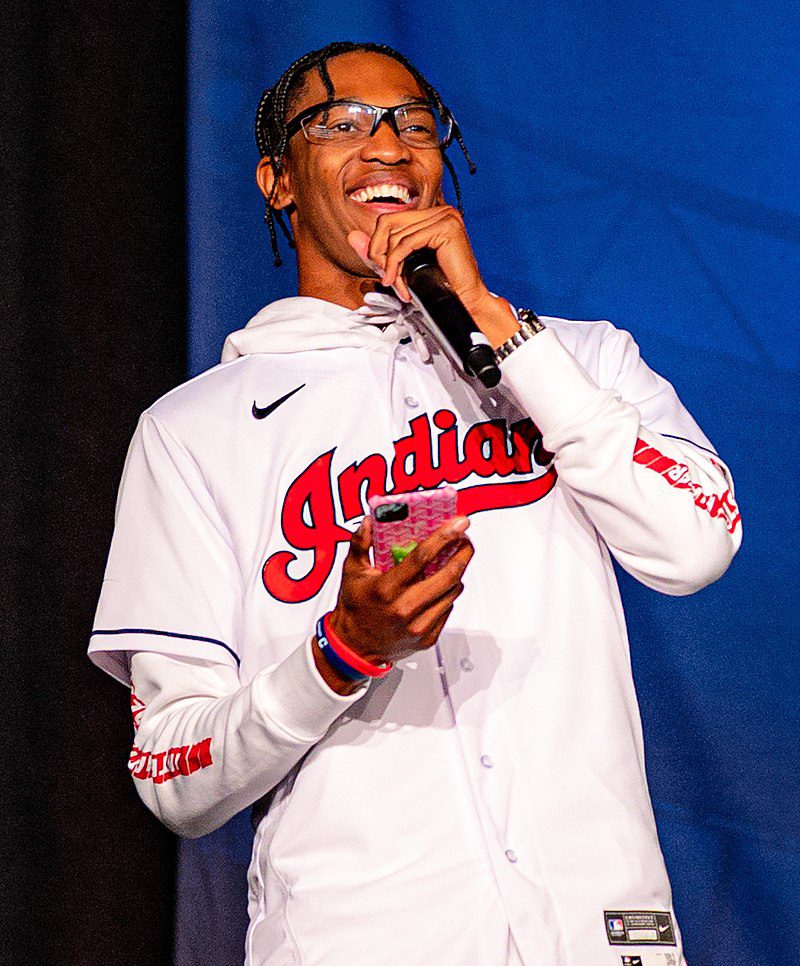 W-L ERA G GS IP H R ER BB SO
2021 0-0 2.45 1 0 3.2 2 1 1 4 5
Career 2-1 3.16 9 6 37.0 23 13 13 13 47
McKENZIE VS. CHICAGO-AL
W-L ERA G GS IP H R ER BB SO
2020 0-0 0.00 1 0 2.0 1 0 0 0 3
Career 0-0 0.00 1 0 2.0 1 0 0 0 3
TRISTON'S FIRST TILT
» The 23-year-old right-hander is set to make his second appearance
and first start of 2021 to open this four-game series in Chicago…will
be starting on extended 6 days' rest, as he last toed the slab in long
relief during the club's home opener on April 5 vs. Kansas City, the
club's fourth game of 2021.
» Was born in Brooklyn, NY and raised in Royal Palm Beach, FL…
his parents, Shereene and Stan, are both Jamaican, but met in NYC…
brother, Tyler, is currently a sophomore on the Vanderbilt baseball
team; Triston was committed to Vandy prior to signing with Cleveland.
LAST OUTING
» Made his third career relief appearance in Cleveland's home opener one week ago, falling one out shy of 4.0 frames in a 3-0 shutout at the hands of the Kansas City Royals (3.2IP, 2H, 1R-ER, 4BB, 5SO)…
followed starter LOGAN ALLEN, who held the Royals to a pair of
runs over 5.0 innings, both coming on a Whit Merrifield 2-run HR in
the 2nd inning…McKenzie issued a career-high 4 walks, the second
of which was drawn by No. 8 hitter Ryan McBroom to start the 7th inning and manifested Triston's only run allowed after a single by Nicky Lopez and a Merrifield sac fly.
» Cleveland's offense managed just 3 hits on the afternoon, as LHP
Danny Duffy tossed 6.0 SHO frames for the victory…lone extra-base
hit came on a 4th-inning 2B by FRANMIL REYES…Cleveland put two
aboard to start the 9th, bringing the tying run to the plate, before former Tribe first baseman Carlos Santana made a diving stop to rob EDDIE ROSARIO of extra-bases and start a rally-killing double play.
2021 CACTUS LEAGUE
» Civale made 6 Cactus League appearances/4starts, going 0-2 with
a 6.98 ERA (19.1IP, 25H, 15R-ER, 7HR, 12BB, 15SO).
2020 SEASON
» Made his Major League debut with six impressive starts and two
additional relief appearances in his what was his sixth professional
season…was in ML camp, but did not appear in Cactus League action
before his March 9 option; opened the campaign at the club's Alternate Training Site in Lake County before his Aug. 22 recall & debut.
» MLB debut came in a 6-1 win on Aug. 22 vs. Detroit, as McKenzie
(6.0IP, 2H, 1R-ER, BB, 10SO) became the first Cleveland pitcher – 8th
overall in MLB (since 1893) – to record 10+ strikeouts while allowing
two-or-fewer hits in a MLB debut (Elias) – just the fourth since 2000…
his 10 K's marked 2nd-most in club history in a MLB debut, most since
Luis Tiant's club record 11 on July 19, 1964-G2 (9.0IP) at Yankee
Stadium…Triston did not allow a hit until the 4th (3.1IP)…first career K
came in the 1st against Miguel Cabrera.
» As a starter, went 2-1 with a 3.68 ERA in 6 outings (29.1IP, 20H,
12ER, 9BB, 36SO, .192 avg)…overall on season, held MLB hitters to
a .179 clip (21-117), including a .143 avg vs. RH hitters.
SOUTH SIDE DEBUT / VS. CHICAGO-AL
» Will be pitching at Guaranteed Rate Field for the first time in his
career, the final A.L. Central ballpark to check off his list after making
starts at Target Field, Kauffman Stadium & Comerica Park in 2020.
» Lone appearance to-date against the Chicago White Sox came in
relief en route to a 3-2, walk-off win on Sept. 23 at Progressive Field…
took the ball from SHANE BIEBER (5.0IP, 2H, 1R-0ER, 3BB, 10SO)
and worked a pair of scoreless frames with 3 K's, retiring 6 of 7 batters faced over the 6th and 7th innings; strikeouts came against Eloy Jiménez, James McCann & Adam Engel…JORDAN LUPLOW
ended the contest with a solo HR in the bottom of the 9th off Gio
González.
ON THE ROAD
» Slated for his first road appearance of 2021 after going 1-1 with a
3.93 ERA across 4 road starts/appearances last season (18.1IP, 15H,
8R-ER, 4HR, 7BB, 19SO)…first career road win came after tossing
6.0 scoreless frames in a 5-0 victory on Sept. 2 at Kansas City (3H,
0BB, 6SO); was his third career MLB appearance.
UPCOMING PROBABLES & BROADCAST INFORMATION
Date Opponent Probable Pitchers – Cleveland vs. Opponent First Pitch TV/RADIO
Tues. April 13 at Chicago-AL RHP Shane Bieber (0-1, 3.65) vs. RHP Lucas Giolito (1-0, 4.22) 8:10PM ET BGSL/WTAM/WMMS/IRN
Weds. April 14 at Chicago-AL RHP Zach Plesac (1-1, 1.38) vs. LHP Dallas Keuchel (0-0, 7.00) 8:10PM ET BGSL/WTAM/WMMS/IRN
HITTERS
NOTES:
vs.LHP:.239(32-134) 9HR,22RBI vs.RHP:.212(25-118) 5HR,13RBI Home:.222(34-153) 9HR,22RBI Road:.232(23-99) 5HR,13RBI
DET Series: 23-94,6 2B,13BB,18RBI,20R,7HR H-Stand:34-153,7 2B,20BB,22RBI,24R,9HR RISP:.209(9-43) 1HR,13RBI
COURTESY CLEVELAND INDIANS & MLBpressbox.com