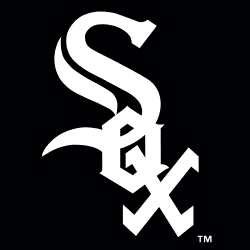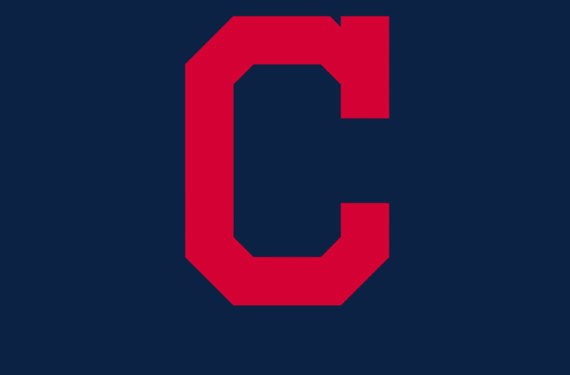 CHICAGO WHITE SOX
2021 GAME NOTES AND INFORMATION
CLEVELAND INDIANS (5-3) at CHICAGO WHITE SOX (4-5)
RHP Triston McKenzie (0-0, 2.45 ERA) vs. LHP Carlos Rodón (1-0, 0.00)
Game #10 | Home #3  Monday, April 12  7:10 p.m. CT  Guaranteed Rate Field
WHITE SOX AT A GLANCE
 The Chicago White Sox have won three of their last fi ve games
as they continue the fi rst homestand of the season tonight with
the opener against the Cleveland Indians.
 LHP Carlos Rodón, who is 5-5 with a 2.94 ERA (32 ER/98.0
IP) and 92 strikeouts in 17 career games (15 starts) against the
Indians, is scheduled to start for the White Sox.
 The Sox opened the homestand by splitting a pair of games
with Kansas City, posting a 6-0 shutout in the home opener on
Thursday before suff ering a 4-3 loss in 10 innings yesterday …
Saturday's game was rained out and rescheduled as part of a
split doubleheader on 5/14 (both seven innings).
 Following this four-game series, the Sox take a six-game trip
to Boston (4/16-19) and Cleveland (4/20-21).
 The White Sox went 3-4 on their season-opening trip to Los
Angeles-AL (1-3) and Seattle (2-1) … of the four losses, two
came when leading after seven innings, one in walkoff fashion
and one when leading by three runs.
TONIGHT'S STORYLINES
 The White Sox are tied for the major-league lead with 50 walks
and rank third with a .354 on-base percentage.
 The Indians have won six straight games in the series dating
back to 8/8/20.
1B José Abreu and SS Tim Anderson will be presented by
White Sox hitting coach Frank Menechino with their 2020 Silver
Slugger Awards in a pregame ceremony
 LHP Carlos Rodón is 1-1 with a 2.63 ERA (11 ER/37.2 IP) and
35 strikeouts in six career home starts against Cleveland.
 Rookie Yermín Mercedes leads the major leagues in average
(.536) and on-base percentage (.594), ranks third in OPS (1.451)
and fi fth in slugging percentage (.857).
 The White Sox bullpen owns a 4/99 ERA (17 ER/30.2 IP) with
13 walks and four blown saves through nine games.
 The Sox are hitting .200 (13-65) with RISP in the last six games.
YESTERDAY'S RECAP
 Kansas City scored an unearned run off reliever Garrett Crochet
in the 10th inning and went on to record a 4-3 victory over the
White Sox to gain a split of the two-game series.
 Adam Eaton hit his fi rst career pinch home run, a go-ahead,
two-run shot off Jesse Hahn in the eighth to give the Sox a 3-2
lead, but Carlos Santana tied the game in the ninth with a solo
shot off RHP Liam Hendriks.
 It was Eaton's fi rst career pinch homer and the fi rst for the
White Sox since 9/28/19 vs. Detroit (Yoán Moncada).
 Michael Kopech retired all seven batters he faced, striking out
three, to extend his season-opening scoreless streak to 6.1 IP
over three relief outings.
 Starter Dylan Cease posted a ND, allowing one run on four
hits with three walks and six strikeouts over 4.2 IP … Hendriks
suff ered his fi rst blown save and Crochet his fi rst career loss.
 The Sox went 1-15 with RISP and left 12 runners as their streak
of 17 straight wins vs. left-handed starting pitchers (one shy of
the MLB record set by the 2004-05 Atlanta Braves) ended.
ON THE AIR
 Tonight's game will air on NBCSCH++ due to confl icts with the
Blackhawks and Bulls games … NBCSCH++ channels include
Xfi nity 101, AT&T U-Verse 1696, DirecTV 665-2 and RCN 687.
 Veteran broadcaster Len Kasper, who is in his fi rst season in
the White Sox radio booth after spending the last 16 seasons in
the Chicago Cubs TV booth, will work tonight's telecast alongside
analyst Steve Stone
 Connor McKnight will handle play-by-play in the radio booth
alongside Darrin Jackson on ESPN AM-1000.
ALTERNATIVE NATION
 The White Sox alternate site team will play the Cubs for the
fi rst time tomorrow at Wintrust Field in Schaumburg, Ill.
 RHP Reynaldo López is scheduled to start for the Sox … no
fans will be allowed for this game.
 Limited fans will be allowed for games vs. the Cubs on 4/24,
4/28 and 4/30.
SILVER SOX
 1B José Abreu (third career) and SS Tim Anderson (fi rst) and
OF Eloy Jiménez (fi rst) were named American League Silver
Slugger Award winners in 2020.
 The three recipients were a franchise-record, and the Sox became the fi rst AL team with three diff erent winners since Boston's
Mookie Betts, Xander Bogaerts and David Ortiz won in 2016.
World Series Champions: 1906, 1917, 2005  AL Champions: 1901, 1906, 1917, 1919, 1959, 2005  AL West Champions: 1983, 1993  AL Central Champions: 2000, 2005, 2008
WHITE SOX VS. CLEVELAND INDIANS
 The White Sox and Indians are scheduled to play 19 times
in 2021 (10 at Guaranteed Rate Field), including nine games
between tonight and 5/2.
 The Indians won the 2020 series, 8-2, including a fourgame sweep at Progressive Field from 9/21-24 … the Sox hit
.206/.255/.355 with a 4.03 ERA and were outscored, 41-30.
 The Indians have won six straight games in the series and are
54-32 against the White Sox since 2016.
CENTRAL COMMAND
 The White Sox are 1-1 vs. the American League Central division
this season after going 25-15 (.625) in 2020, the second-best
winning percentage in franchise history behind the 2005 club
(52-22, .703).
 The Sox are 13-3 in their last 16 home games vs. AL Central
opponents dating back to 8/17/20.
ABOUT THE WHITE SOX: A FIRST˨ROUND FLAVOR
 The White Sox Opening Day roster included six of the club's
fi rst-round draft selections, the most of any team in the major
leagues: SS Tim Anderson (2013), LHP Carlos Rodón (2014),
C Zack Collins (2016), INF Nick Madrigal (2018), OF Andrew
Vaughn (2019) and LHP Garrett Crochet (2020) … Elias.
 Cincinnati, Houston and the Dodgers each featured fi ve of their
own fi rst-round picks on the Opening Day roster.
 The Sox also are the only team in the major leagues with every
one of their fi rst round picks since 2018 on the OD roster.
THE YERMÍN˨ATOR
 Rookie Yermín Mercedes, the American League Player of the
Week for 4/1-4, leads the major leagues in average (.536) and
on-base percentage (.594),
 Some of Mercedes' notable accomplishments in 2021:
 15 hits were the most by a Sox player in his fi rst seven career games.
 12 hits were the most by any player in the modern era over his fi rst
four career starts and the most by any White Sox player over his fi rst
four games of a season, surpassing Ducky Holmes' 11 in 1904.
 First player with 3-plus hits in a game three times in his fi rst four career
starts since Roy Campanella in 1948.
 First player in MLB history to start a season 8-8, breaking the mark of
7-7 set by Cincinnati's Chris Stynes in 2007 (Elias and STATS).
 Went 5-5 with a double and four RBI on 4/2 at Angels, becoming the
fi rst player in MLB history to go 5-5 in his fi rst career start … began
game on 4/3 at Angels 3-3 with a solo homer (fi rst career) and RBI
double before fl ying out in the eighth inning.
 Joined Washington's Cecil Travis (5-7 on 5/16/1933 vs. Cleveland) as
the only players in the MLB modern era to collect fi ve hits in his fi rst
career start (STATS).
MVP! MVP! MVP! MVP!
José Abreu hit his 200th career home run on 4/6 at Seattle,
joining Frank Thomas (448), Paul Konerko (432), Harold Baines
(221) and Carlton Fisk (214) as the only players in Sox history to
reach that milestone.
 In 2020, Abreu became the fourth player (fifth time) in Sox
history to be named American League MVP, joining Nellie Fox
(1959), Dick Allen (1972) and Frank Thomas (1993-94).
 Abreu, who won his third career Silver Slugger Award, also
became the fi rst player in Sox history to lead the major leagues
in RBI and the fi rst player to lead the AL in RBI in back-to-back
seasons since Boston's David Ortiz in 2005-06.
AT THE HELM
 Hall of Famer Tony La Russa is in his 60th season in professional baseball and his second stint as White Sox manager …
he was named Sox manager for the second time on 10/29/20.
 La Russa's 2,732 career wins rank third in MLB history, trailing
only Hall of Famers Connie Mack (3,731) and John McGraw
(2,763) … his 5,106 games managed rank second in MLB history
behind Mack (7,755).
 He needs 31 wins to tie McGraw for second all-time with 2.763.
CY YOUNG SOX
 Four members of the White Sox current pitching staff fi nished
in the Top 10 of the AL Cy Young Award voting in 2020.
 Dallas Keuchel (46 total votes), Lance Lynn (22 with Texas)
and Lucas Giolito (18) were fi fth, sixth and seventh, respectively,
while Liam Hendriks (fi ve with Oakland) tied for ninth.
 No other AL team has more than one pitcher who received
votes in 2020 … the Dodgers, Milwaukee, Philadelphia and San
Diego (two each) are the only MLB teams with more than one.
 Jack McDowell (1993), LaMarr Hoyt (1983) and Early Wynn
(1959) are the only pitchers in White Sox history to win the award.
ALL-TIME MANAGERIAL WINS
Manager W-L
Connie Mack……………………………..3,731-3,948
John McGraw ……………………………2,763-1,948
Tony La Russa …………………………2,732-2,370
Bobby Cox ………………………………..2,504-2,001
Joe Torre …………………………………..2,326-1,997
BULLPEN NOTES
SOX BULLPEN Last: L; 3 R/5.1 IP
Series: 0-1; 3 R/5.1 IP Home: 0-1; 3 R/5.1 IP
SV: 1-5 (20.0) | IR/IRS: 16/5 (31.3) | 1st Batter: 4-22 (.182)
Season Highs: IP – 5.1 (4/11 vs. K.C.) | SO – 8 (2x, 4/11 vs. K.C.)
l White Sox relievers are 1-5 with a 4.99 ERA (17 ER/30.2 IP),
40 strikeouts and a .237 (28-118) opponents average over their
first eight games of 2021.
l The Sox bullpen has struck out five-plus batters in five of its eight
games this season … its 11.74 strikeouts per 9.0 IP (40 SO/30.2
IP) rank second in the American League and third in the majors
60 STARTER DALLAS KEUCHEL LHP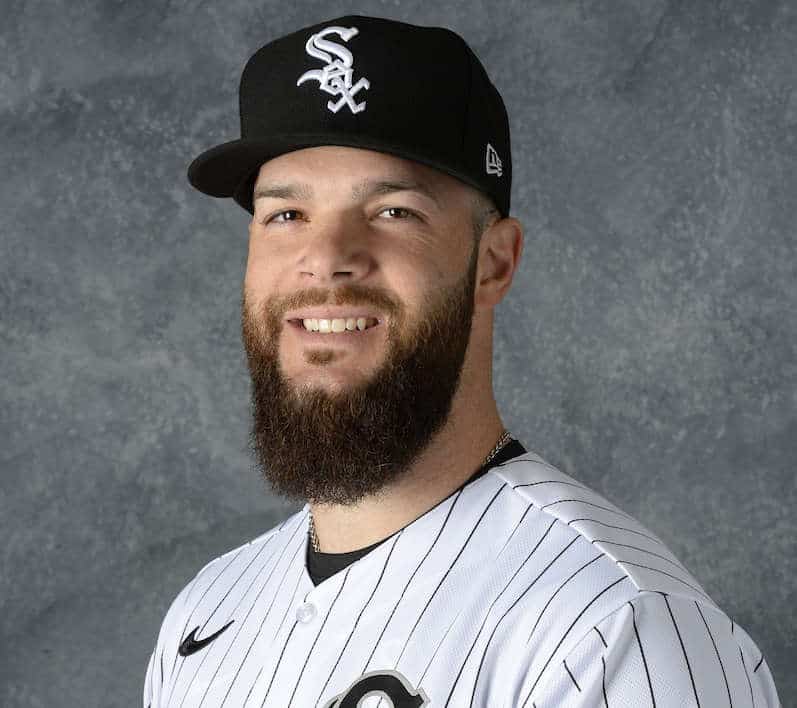 HT: 6-2 | WT: 205 Age: 33 (1/1/88) Signed Through: 2022
Born and Resides: Tulsa, Okla.
Tonight's Starters 2021 Career 2020 vs. Opp. Career vs. Opp.
RHP Triston McKenzie 0-0, 2.45 2-1, 3.16 0-0, 0.00 0-0, 0.00
LHP Dallas Keuchel 0-0, 7.00 90-73, 3.61 0-0, 1.50 4-1, 2.65
KEUCHEL AT A GLANCE
l Is scheduled to make his third start of the season and
first at Guaranteed Rate Field … is starting in place of
LHP Carlos Rodón, who was scratched from tonight's
start due to an upset stomach.
l Is 4-0 with a 2.40 ERA (13 ER/48.2 IP), 34 strikeouts
and a .224 average (41-183) in his last nine starts.
l Needs 10 wins for 100 career and 15 strikeouts for
1,100.
l Is a two-time American League All-Star (2015, '17) and
four-time Rawlings Gold Glove winner (2014-16, '18) …
is one of three active pitchers with multiple Gold Gloves,
joining Zack Greinke (6) and Adam Wainwright (2).
l Agreed to terms with the White Sox on a three-year,
$55.5-million contract on 12/30/19, which includes a club
option for 2023.
LAST START
l Received a no decision on 4/7 at Seattle after allowing
three runs on four hits with three walks and three strikeouts over 5.0 IP.
l Departed the game in the sixth inning with the Sox
leading, 3-1, with runners on second and third and no outs
… threw 93 pitches (54 strikes) … the Mariners scored
seven times in the sixth as they defeated the Sox, 8-4.
l Owned a 52.2 first-strike percentage, and a 10.8
swinging-strike percentage (11 swing and misses) vs.
23 batters … threw 35 sinkers (87.8 mph avg; 89.5 mph
max), 26 changeups (80.2 avg; 81.4 max), 21 cutters
(85.4 avg; 86.9 max), nine sliders (77.6 avg; 80.8 max)
and two four-seam fastballs (89.1 mph avg; 89.3 max).
GROUND AND POUND
l Since making his major-league debut in 2012, leads
all major-league pitchers in ground ball percentage (59.4)
and ground ball/fly ball ratio (2.96) … those marks also
are the fourth-best in the majors since the statistics were
first tracked in 1987 (minimum 1,300.0 IP).
l Has induced a major-league best 167 GIDP since
2012, 13 more than second-place Mike Leake (154) …
his 167 GIDP rank fourth among active MLB pitchers.
l Is allowing just 0.88 home runs per 9.0 IP (134
HR/1,374.1 IP) lifetime, the eighth-lowest mark since
2012.
LEFTIES ARE LIMITED
l Is limiting lefties to a .200/.273/.240 (10-50) slash line
since 2020 … ranked among 2020 AL leaders vs. lefties
in opp. SLG (1st, .171), OPS (2nd, .415), average (4th,
.171) and OBP (9th, .244).
l Ranks among active major-league pitchers vs. lefthanders in opp. OBP (6th, .272), OPS (6th, .603), SLG
(7th, .331) and average (12th, .226).
THE RIGHT RATE
l Went 3-1 with a 2.63 ERA (7 ER/24.0 IP), 17 strikeouts
and a .184 (16-87) opponents average in four starts at
Guaranteed Rate Field in 2020.
HIGH FIVE!
l Posted a 0.67 ERA (4 ER/54.0 IP) in innings 1-5,
compared to a 9.64 mark (10 ER/9.1 IP) in innings 6-8
last season … did not allow a run in the first two innings.
l Opponents went 36-195 (.185) against him from the
first-fifth innings and 16-43 (.372) in the sixth-eighth.
2020 SEASON REVIEW
l Finished fifth in the American League Cy Young voting
in his first season with the White Sox.
l Ranked among the AL leaders in homers/9.0 IP (1st,
0.28), ERA (2nd, 1.99), opp. SLG (2nd, .286), GB% (2nd,
53.3), GB/FB rate (2nd, 2.74), opp. OPS (3rd, .556), wins
(T4th, 6), opp. OBP (6th, .271), opp. AVG (7th, .218) and
WHIP (8th, 1.09).
l His 1.99 ERA was the third-lowest in MLB, trailing only
Shane Bieber (1.63) and Trevor Bauer (1.73) … was the
sixth-lowest ERA by a White Sox pitcher since 1920 and
the lowest since Wilbur Wood (1.91) in 1971.
l Lowered his numbers from 2019 in numerous categories, including ERA (3.75 to 1.99), opp. AVG (.268 to
.218), WHIP (1.37 to 1.09), HR/9.0 IP (1.28 to 0.28) and
BB/9.0 IP (3.12 to 2.42).
l Started Game 2 of the AL Wild Card Series vs. Oakland (L; 3.1 IP, 6 H, 5 R, 3 ER, 4 SO) … appeared in the
postseason for the fourth straight season.
VS. CLEVELAND INDIANS/AL CENTRAL
l Is scheduled to make his 10th career appearance (ninth
start) against the Indians and fifth (fourth) at home (see
game log at right) … will face Cleveland at Guaranteed
Rate Field for the first time in his career.
l Has gone 8-1 with a 1.65 ERA (15 ER/81.2 IP) and
.248 (78-315) opponents average over his last 14 starts
against American League Central opponents.
KEUCHEL AMONG MLB LHP LEADERS SINCE 2014
Category Rank Stat Category Rank Stat
Opp. GIDP……. 1st………..136 SHO………………3rd…………..4
HR/9.0 IP……… 1st……….0.79 CG……………….T3rd………..11
GB/FB Ratio …. 1st……….3.25 Wins ……………..4th …………81
GB Pct. ………… 1st……….60.4 Opp. OBP………5th ……….298
Opp. SLG……… 3rd………..366 WHIP…………….5th ………1.20
Opp. OPS…….. 3rd………..663 IP………………….5th ….1,135.1
ERA …………….. 3rd……….3.28 Opp. AVG ………8th ……….244
RA …………….. 3rd……….3.28 Opp. AVG ………8th ……….244
KEUCHEL'S 2021 STARTING GAME LOG (2 GS)
Date Opp. W-L IP H R ER HR BB SO Pit ERA
4/2 at LAA ND 4.0 6 6 4 1 2 4 69 9.00
4/7 at SEA ND 5.0 4 3 3 0 3 3 93 7.00
2021 Totals 0-0 9.0 10 9 7 1 5 7 — 7.00
Sox Totals 6-2 72.1 62 24 21 3 22 49 — 2.61
Career 90-73 1,374.1 1,321 595 552 134 404 1,085 — 3.61
KEUCHEL'S 2020 STARTING GAME LOG (11 GS)
Date Opp. W-L IP H R ER HR BB SO Pit ERA
7/25 vs. Min. W 5.1 3 2 2 0 0 1 73 3.38
7/31 at K.C. W 5.1 7 2 2 1 1 2 92 3.38
8/5 vs. Mil. L 7.0 5 1 1 0 1 8 97 2.55
8/10 at Det. L 6.0 6 3 3 1 2 4 92 3.04
8/16 vs. STL W 5.2 4 2 2 0 2 1 93 3.07
8/21 at Cubs W 8.0 6 1 1 0 1 3 114 2.65
8/26 vs. Pit. W 6.0 4 2 2 0 3 7 97 2.70
9/1 at Min. ND 5.0 7 1 0 0 2 4 85 2.42
9/5 at K.C. W 5.0 2 0 0 0 0 2 49 2.19
9/19 at Cin. ND 4.0 4 0 0 0 3 7 75 2.04
9/24 at Cle. ND 6.0 4 1 1 0 2 3 93 1.99
2020 Totals 6-2 63.1 52 15 14 2 17 42 — 1.99
KEUCHEL'S 2021 STATISTICAL BREAKDOWN
Split W-L ERA G-GS IP H R ER HR BB SO AVG
Home — — — — — — — — — — —
Road 0-0 7.00 2-2 9.0 10 9 7 1 5 7 .278
Day 0-0 5.40 1-1 5.0 4 3 3 0 3 3 .211
Night 0-0 9.00 1-1 4.0 6 6 4 1 2 4 .353
April 0-0 7.00 2-2 9.0 10 9 7 1 5 7 .278
Category AVG AB H HR BB SO HBP OBP SLG OPS
Total .278 36 10 1 5 7 0 .366 .444 .810
vs. Left .333 9 3 0 1 2 0 .400 .556 .956
vs. Right .259 27 7 1 4 5 0 .355 .407 .762
QS-GS Pct. RSA #P/G SO/9 SO/BB HR/9 WHIP W-L
0-2 0.0 11.00 81.0 7.00 1.40 1.00 1.67 1-1
2 0.0 11.00 81.0 7.00 1.40 1.00 1.67 1-1
KEUCHEL'S 2020 ADVANCED METRICS
FIP BABIP Contact% F-Str% SwStr% HardHit% FB% FBvelo
4.70 .310 72.9 59.5 11.7 41.1 41.4 87.8
KEUCHEL'S GAME BESTS/HIGHS
2021 Season Career
IP 5.0 (4/7 at SEA) 9.0 (9x, 4/25/17 at Cle.)
SO 4 (4/2 at LAA, 4.0 IP) 13 (7/19/15 vs. Tex., 7.0 IP)
R (High) 6 (4/2 at LAA, 4.0 IP) 9 (9/16/15 at Tex., 4.2 IP)
HR (High) 1 (4/2 at LAA, 4.0 IP) 3 (8x, 8/8/19 at Mia., 3.2 IP)
Hits (High) 6 (4/2 at LAA, 4.0 IP) 13 (3x, 6/10/18 at Tex., 4.1 IP)
CG None 12 (4/16/18 at Sea., 8.0 IP)
SHO None 4 (8/15/16 vs. Tex.)
Pitches 93 (4/7 at SEA, 5.0 IP) 128 (5/19/14 at LAA, 8.2 IP)
Scoreless IP 2.0 (3x, 4/7 at SEA) 20.2 (5/8-19/14)
Win Streak None 11 games (8/21/16-6/2/17)
Loss Streak None 7 games (7/4-8/29/12)
KEUCHEL'S CAREER GAME LOG VS. CLEVELAND
Date H/R W-L ERA G-GS IP H R ER HR BB SO #Pit
6/23/12 H W 1.00 1-1 9.0 6 1 1 1 1 3 108
4/20/13 H ND 3.09 1-0 2.2 7 7 3 1 2 3 74
9/19/13 R ND 2.41 1-1 7.0 7 1 1 0 1 7 112
4/6/15 H W 1.75 1-1 7.0 3 0 0 0 3 4 103
7/6/15 R W 2.27 1-1 6.0 9 3 3 0 1 8 101
4/25/17 R W 2.21 1-1 9.0 6 2 2 2 3 5 117
5/19/18 H L 2.76 1-1 5.0 6 4 4 1 2 3 98
5/25/18 R ND 2.79 1-1 6.0 8 2 2 0 1 5 103
9/24/20 R ND 2.65 1-1 6.0 4 1 1 0 2 3 93
Home 2-1 3.04 4-3 23.2 22 12 8 3 8 13 —
Road 2-0 2.38 5-5 34.0 34 9 9 2 8 28 —
Career 4-1 2.65 9-8 57.2 56 21 17 5 16 41 —
*Personal bests vs. Indians in bold italics
KEUCHEL VS. CLEVELAND INDIANS
Player AB H 2B 3B HR RBI BB SO AVG OBP SLG
Pérez 2 1 1 0 0 0 0 0 .500 .500 1.000
Rosario 9 4 0 0 0 1 0 3 .444 .444 .444
Ramírez 14 6 4 0 0 2 1 1 .429 .467 .714
Reyes 5 2 0 0 0 0 1 0 .400 .500 .400
Rosario 6 2 0 0 0 1 0 0 .333 .286 .333
Hernández 9 2 1 0 0 2 1 1 .222 .300 .333
Gamel 5 1 0 0 0 0 1 0 200 .333 .200
Luplow 2 0 0 0 0 0 0 1 .000 .000 .000
Wittgren 1 0 0 0 0 0 0 0 .000 .000 .000
COURTESY CHICAGO WHITE SOX & MLBpressbox.com