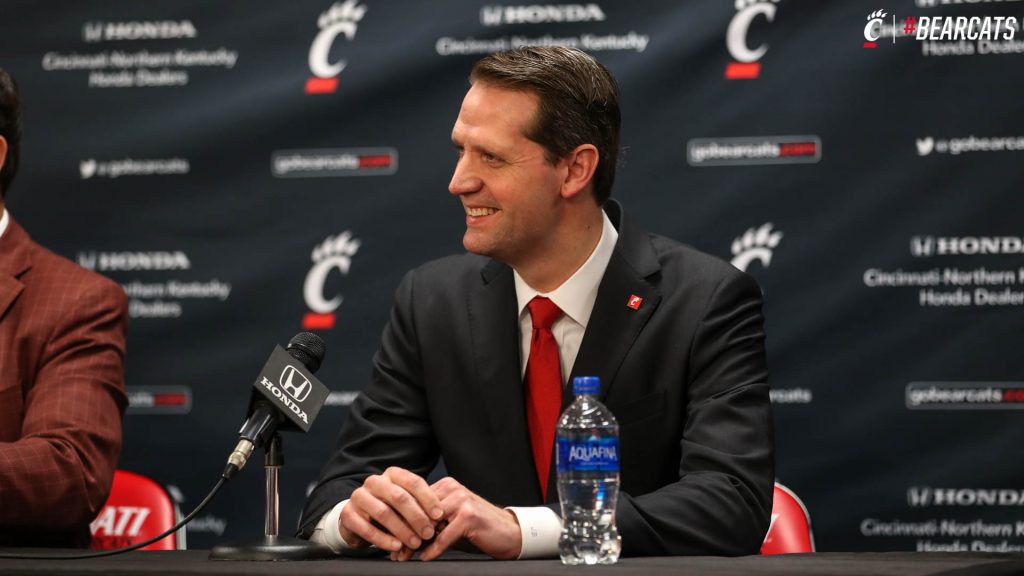 April 9, 2021
Men's Basketball Coaching Change Announced
CINCINNATI – University of Cincinnati Director of Athletics John Cunningham announced Friday men's basketball head coach John Brannen had been relieved of his duties.
In a letter to Bearcats' supporters, Cunningham said:
Dear Bearcats:
This afternoon, we informed Men's Basketball Head Coach John Brannen that he has been relieved of his duties effective immediately. Tim Morris will serve as Interim Head Coach while we conduct a comprehensive nationwide search for a new leader of our men's basketball program.
The decision to move in a new direction comes after a thorough review of our program, which included conversations with student-athletes, coaches and staff, as well as with Coach Brannen. Ultimately, the University is acting in the best interests of our student-athletes and of the institution, and this decision is reflective of our commitment to both, as well as to our values that we hold dear. As this is a personnel matter, we are unable to provide further details of the program review or the decision.
We will work quickly but judiciously in finding a new head coach. With a passionate fan base, strong tradition and history, elite facilities, and a collective commitment to success, we are confident that we will have a deep pool of candidates. We will continue to engage with and support our student-athletes during this transition.
Thank you for your patience. We look forward to cheering on the Bearcats together in Fifth Third Arena next season.
Sincerely,
John Cunningham
Director of Athletics
COURTESY UC SPORTS COMMUNICATIONS