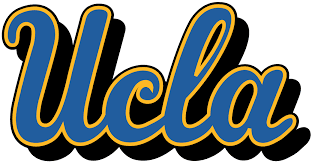 March 19, 2021
INDIANAPOLIS – Hours after UCLA's late-night overtime victory over Michigan State in the NCAA Tournament's First Four on Thursday night, the team's attention quickly shifted toward Saturday night's showdown against BYU.

Jaime Jaquez Jr. scored a career-high 27 points in the Bruins' comeback win over Michigan State. Johnny Juzang finished with 23 points in the 86-80 overtime victory, helping UCLA seal its first NCAA Tournament win since March of 2017.

The win helped UCLA (18-9) snap a four-game losing streak. The Bruins had led their opponent midway into the second half – or later – in each of those contests. Most recently, UCLA had dropped an 83-79 overtime decision to Oregon State in the quarterfinals of the Pac-12 Tournament (March 11).

"Look, it didn't break us," said Cronin, the Michael Price Family UCLA Men's Head Basketball Coach. "I was worried about it, about the guys losing their confidence. At some point, it would have been easy to pack it in. We've got to come across the country to play Michigan State."

After the game's start pushed back to 10:19 p.m. (local time), the Bruins trailed by 14 points in the first half and entered the locker room down 44-33 at the intermission.

UCLA took a one-point lead late in the second half before the Spartans (15-13) padded their margin to six points points – 73-67 – at the 4-minute mark. Both teams continued to trade baskets, and the Bruins found themselves down 77-72 with 1:29 to go.

Juzang connected on a pair of free throws (1:10) and Jaquez Jr. had the decisive moment in the game's final minute, grabbing a rebound on his own missed free throw and ultimately converting an old-fashioned 3-point play to tie the contest at 77-77 with 28 seconds left.

UCLA's defense held strong on the Spartans' final possession and the Bruins forced overtime.

"There were some play calls for me that, you know, my job was to get in there," Jaquez Jr. told the media on a Zoom call on Friday afternoon. "If I could score, score – and if not, just to initiate the offense. So it was a little bit of both. There were some play calls, but if I got the ball and there was an opening, I just took advantage."

For Jaquez Jr. and the Bruins, both Thursday's game and Saturday's contest are rematches from the 2019 Maui Jim Maui Invitational. UCLA lost to Michigan State on the final day of the tournament last season and dropped a 78-63 decision to BYU in the opening round at the Lahaina Civic Center that week.

In the loss to BYU, Jaquez Jr. totaled 16 points and six rebounds in 29 minutes off the bench. His strong play against the Cougars helped the then-freshman break into UCLA's starting rotation.

"I remember that in Maui," Jaquez Jr. said. "But last year, we were that team and this year we're a different team. So coming out into this game, we're just going to give it everything we've got and we've got to win one and move onto the next."

The Bruins have compiled a 12-12 all-time record against BYU. Prior to last season's meeting in Maui, UCLA had not faced BYU since a neutral-site matchup at the John Wooden Classic in Anaheim (Honda Center) – UCLA won that contest, 86-79. BYU entered that game ranked No. 16 in the AP poll.

UCLA's matchup on Saturday will be nationally televised on CBS, with Andrew Catalon and Steve Lappas on the call, and AJ Ross serving as the sideline reporter.

Fans in Southern California can catch the Bruins' radio broadcast on AM 1150 with Josh Lewin (play-by-play) and Tracy Murray (analyst).

NOTES ON UCLA: Jaime Jaquez Jr. played in all 45 minutes on Thursday – Jaquez Jr. had played all 55 minutes of a triple-overtime win over Pepperdine in UCLA's second game of the season (107-98 win on Nov. 27, 2020, at San Diego State) … Jaquez Jr. had a career-high 27 points against Michigan State in his first career NCAA Tournament contest … UCLA registered its first win in the NCAA Tournament since defeating Cincinnati on March 19, 2017, at the Golden 1 Center in Sacramento … UCLA overcame a 14-point deficit (trailed 40-26 at the 2:38 mark, first half), marking the team's largest comeback under second-year head coach Mick Cronin … Jaquez Jr.'s 27 points were the third most by a UCLA player in his debut NCAA Tournament contest (Reggie Miller had 32 points in 1987, and Lew Alcindor had 29 points in 1967) … the winner of Saturday's game between UCLA and BYU will face the winner of the Texas vs. Abilene Christian contest (on Monday, March 22).
COURTESY UCLA ATHLETIC COMMUNICATIONS