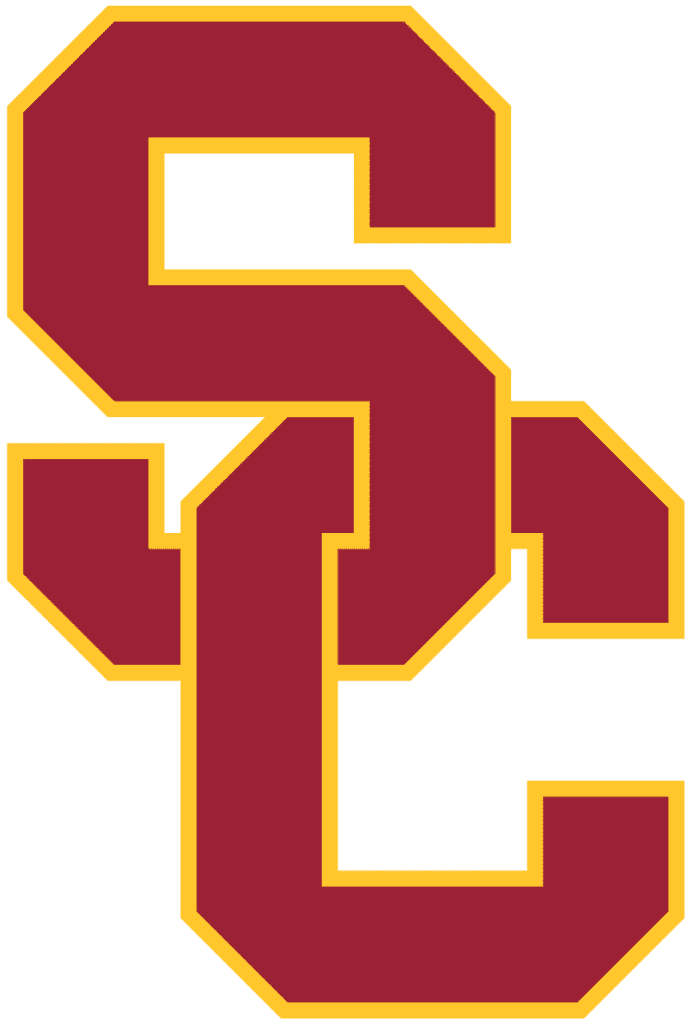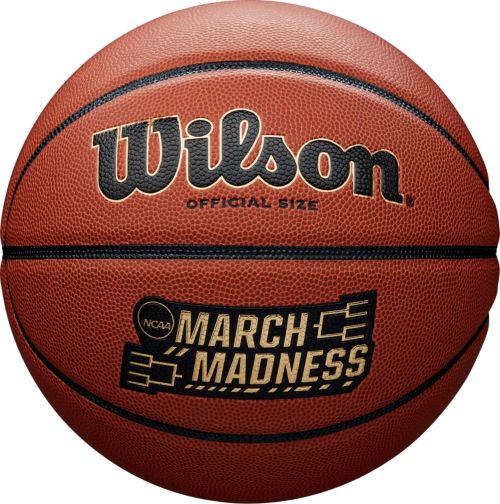 March 17, 2021
The No. 6 seed USC Trojans (22-7, 15-5) will face the winner of No. 11 seed Wichita State (16-5, 11-2)/Drake (25-4, 15-3) in a NCAA Tournament first-round game at Bankers Life Fieldhouse in Indianapolis, Ind. on March 20 at 1:30 p.m. PT. The game will air on TNT with Brian Anderson and Jim Jackson calling the action, and Allie LaForce providing courtside reports. It will also be on Westwood One Radio with Dave Pasch and Danny Manning calling the action. USC has won 20 or more games for the fifth time in its last six seasons under Andy Enfield. USC's 22-7 record is its best after 29 games since being 24-5 during the 1992 season.
USC IN THE NCAA TOURNAMENT – USC is 14*-19 all-time in NCAA Tournament action (*1 loss in 2008 vacated due to NCAA penalty, original record 14-20). USC was last in the tournament in 2017 when the Trojans went 2-1, defeating Providence 75-71 in a First Four game and SMU 66-65 in a first-round game, before falling 84-78 to Baylor in the second-round. USC is 2-2 in the NCAA Tournament under head coach Andy Enfield. The only player on USC's roster who has played in the NCAA Tournament before is forward Chevez Goodwin who played for Wofford in 2019 which defeated Seton Hall before losing to Kentucky. USC's No. 6 seed is its highest since also being a No. 6 seed in 2008. USC is 5-5 against this year's NCAA field.
BREAKING DOWN DRAKE — The Drake Bulldogs (25-4, 15-3) lost 75-65 to Loyola Chicago in the finals of the Missouri Valley Conference Tournament on March 7. Drake won its first 18 games this season and has five players averaging double figures in scoring, led by ShanQuan Hemphill at 14.1 points per game. USC is 0-1 all-time against Drake, losing 80-70 in the first round of the Commissioner's Confernce Playoffs in Louisville, Ky. on March 13, 1975.
PUTBACK PUTS OUT TROJANS IN PAC-12 SEMIS — After USC had come all the way back from a 15-point deficit to tie it at 70-all, D'Shawn Schwartz' putback dunk off a missed 3-pointer with 3.1 second remaining gave Colorado a 72-70 win in the Pac-12 semifinal matchup on March 12. Down 12 points with 3:54 remaining, Tahj Eaddy went to work. First he hit a 3-pointer with 3:37 left, then after a turnover he hit a jumper with 2:51 remaining to make it 68-61. After a Colorado miss, Evan Mobley hit a 3-pointer to cut it to 68-64 with just over 2 minutes left. McKinnely Wright hit a layup, but Tahj Eaddy hit a 3-pointer to cut it to 70-67 with 1:24 remaining. After Mobley blocked a shot and Wright missed 3-pointer, Eaddy drove the lane and completed an old fashioned 3-point play to tie it at 70-all. Wright took a contested 3-pointer as the shot clock expired, and Schwartz' putback dunk with 3.1 remaining sealed the win for Colorado. USC's inbounds play was foiled when Wright and Eaddy got tangled up and the ball went out of bounds. For the second consecutive game, Evan Mobley finished with 26 points, 9 rebounds and 5 blocks. Eaddy was the only other Trojan in double figures with 11, scoring them all in the final 3:37. Colorado had an early 17-0 run to open up a 20-6 lead and USC chased from there.
MOBLEY'S HISTORIC HAUL OF PAC-12 AWARDS — Evan Mobley was named the 2020-21 Pac-12 Player of the Year, Freshman of the Year and Defensive Player of the Year on March 9. He became the first Pac-12 player to win all three awards in a single season and joined Anthony Davis of Kentucky (2011-12) as the only other major conference player to accomplish the feat. Mobley joins Shareef Abdur-Rahim (California, 1996), Kevin Love (UCLA, 2008) and Deandre Ayton (Arizona, 2018) to win the Pac-12 Player of the Year and Freshman of the Year Awards in the same season. The only player to double as Freshman of the Year and Defensive Player of the Year was Gary Payton (Oregon State, 1987). Mobley became USC's fourth conference Player of the Year (Wayne Carlander – 1985, Harold Miner – 1992 and Sam Clancy – 2002). Mobley also becomes USC's second Conference Freshman of the Year, joining Miner who won the award in 1990. Mobley is the third USC player to be selected as the top defensive player in the Pac-12, joining Marcus Simmons (2011) and Taj Gibson (2009).
THE UNICORN — USC freshman Evan Mobley, who is averaging 16.8 points, 8.6 rebounds, 2.2 assists and 3.0 blocks, is the only Division I player to be averaging at least 16.5 points, 8.5 rebounds, 2.0 blocks and 2.0 assists.
ENFIELD NAMED PAC-12 COACH OF THE YEAR — USC head coach Andy Enfield was named the 2021 John R. Wooden Pac-12 Coach of the Year recipient as he has guided the Trojans to a 22-7 record and second place in the Pac-12 with a 15-5 record, percentage points behind Oregon (14-4). USC's 22 victories are tied for the most by a Pac-12 teams and only 11 Division I teams have won more games this season through games on March 13. Enfield has guided the Trojans to a 154-109 record in his eight seasons as USC's head coach, the fourth most wins in school history. The Trojans currently ranked No. 24 in the AP poll. Enfield is now five wins away from picking up his 200th career victory, as he is 195-137 in 10 years as a college head coach. Enfield is the first USC head coach to be named the conference's Coach of the Year since George Raveling in 1992. The other Conference Coach of the Year winners were Stan Morrison in 1985 and Bob Boyd in 1979.
THE MAGIC MARK — With the 64-63 win at UCLA on March 6, USC is now 87-5 in its last 92 games when holding the opposition to under 70 points scored dating back to Feb. 28, 2015.
THE WINNING WAYS —  Since the beginning of the 2016 season USC has picked up 131 victories which are the 17th-most by any team in  the six Power basketball conferences in that period (ACC, Big 12, Big East, Big Ten, Pac-12 & SEC).  The last two seasons, USC's 44 total wins are tied for the third most among all six basketball power conference teams.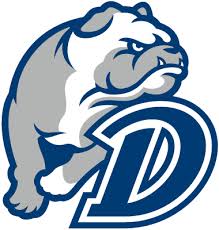 COURTESY USC ATHLETIC COMMUNICATIONS