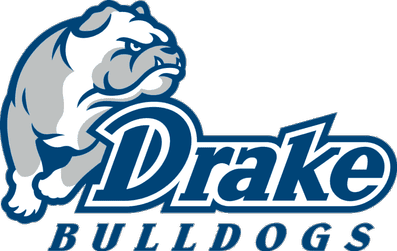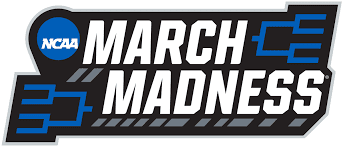 3/18/2021
WEST LAFAYETTE, Ind. – On the 50th anniversary of the program's last NCAA Tournament victory, the 2021 Drake University men's basketball team continued to etch its name in the history books with a 53-52 win over Wichita State on Thursday night at Mackey Arena.

The No. 11 seed Bulldogs (26-4) advance out of the First Four to meet No. 6 USC on Saturday at 3:30 CST inside Bankers Life Fieldhouse in Indianapolis.

Joe Yesufu scored a team-best 21 points to lead Drake to its 26th win of the season, tying for the second-most in a season in school history. The result marks the Bulldogs' 70th victory in the last three campaigns, the most in any three-year period in Drake history.

"I'm really excited for our guys and for our program," said Drake head coach Darian DeVries. "It wasn't the prettiest game in the world, but I thought our guys really had to show some resiliency to hang with it in both halves when we got down double-digits and didn't have anything going offensively. They continued to stay with it and believe in one another and pull out a very hard fought game."

In the Bulldogs' first NCAA Tournament appearance since 2008, DJ Wilkins opened the scoring with a 3-pointer, and Garrett Sturtz converted in the paint moments later to give Drake an early 5-2 lead.

The offense soon screeched to a halt, however, as Drake mustered one point – a free throw by ShanQuan Hemphill – in the next 9:56 of play. Wichita State rattled off 16 points during the stretch as it claimed an 18-6 lead – the Shockers' largest of the contest.

Darnell Brodie stemmed the tide with a basket, and Hemphill – making his first appearance since foot surgery sidelined him on Feb. 11 – righted the ship with a jumper as Drake gained its footing.

Yesufu took over from there, floating home a baseline attempt before slamming a poster dunk moments later. Yesufu put the exclamation point on Drake's 10-0 outburst to close the half with a leaning 3-pointer in the closing seconds.

"Honestly, I didn't know where the ball went," Yesufu said of his highlight-reel jam. "I thought I missed it at first, but everybody started cheering so I figured it went in. That was a very great moment. It pumped us up as a team and energized us."

Despite generating a season-low 20 first-half points, Drake faced a mere one-point deficit thanks to Yesufu's eruption and the team's stingy defense. The Bulldogs limited the Shockers to 9-of-32 shooting (28.1 percent) from the field and 1-of-9 (11.1 percent) from 3 in the opening 20 minutes.

"In our timeouts, our whole focus was really on our defense," said DeVries. "Just keep guarding to keep us in this, because we'll break free at some point. You've just got to trust it. We got enough stops to not let it get out of reach, and I thought that was maybe the biggest key of the game was just our ability to stay within striking distance."

The second half mirrored the opening frame as Brodie powered up an and-one layup to knot the game at 23, only for the Bulldogs to run scoreless for 6:56 as Wichita State took command with nine-straight points.

Yesufu delivered another floater in the paint, but the Shockers answered with five unanswered points. Drake suddenly found itself back in a 12-point hole 11:24 to play.

It was Tremell Murphy's turn to come up big for Drake, and the senior bookended a 12-5 exchange with a pair of 3-pointers. Murphy then threaded the needle to Issa Samake for a dunk as the Bulldogs pulled to within three.

The teams traded buckets, and Yesufu netted five points to slash the Shockers' lead to 45-44 with 5:11 remaining.

The game-defining sequence occurred soon after as Drake grinded out a defensive possession in which Wichita State missed four point-blank attempts before Brodie secured the rebound. Yesufu pushed in transition and dumped it to Brodie for a go-ahead layup with 4:15 to go.

The Shockers again tested the Bulldogs' mettle as Morris Udeze – who finished with a career-high 22 points – tilted the advantage back in Wichita State's favor with a basket inside.

Drake had one final response as Sturtz found Murphy for a go-ahead 3-pointer to give the Bulldogs a lead they wouldn't relinquish.

"It was a collective effort," said Yesufu. "Tremell with his big shot, DJ with his amazing defense on a great player, Brodie crashing the boards. We all played roles."

On the next possession, Sturtz collected an offensive rebound, allowing Drake to reset the offense before Brodie converted a clutch turnaround 15-footer to put Drake ahead 51-47 with 1:02 remaining.

The fireworks weren't over. Following a Wichita State layup and a pair of Yesufu free throws, Wilkins – who held the Shockers' leading scorer, Tyson Etienne, to one point for the game – forced a turnover, but the Shockers quickly regained possession and nailed a 3-pointer to cut the Bulldogs' lead to 53-52 with eight seconds left.

Drake misfired on the front end of a one-and-one, but the Shockers' 3-pointer at the buzzer hit front rim and caromed away, sealing Drake's first NCAA Tournament win in exactly 50 years.

"It's been a long time, and our guys knew that," said DeVries. "Getting the opportunity to be here, it's something these kids dreams about. To get a win for our program that hasn't happened in 50 years, it's really exciting. These guys have fought through so much, and for them to be the ones who were able to get us a win, I think it's really deserving."

Drake, which gained entry into March Madness with the program's first-ever at-large bid, advances to face USC on Saturday. The game is slated for 3:30 CST and will air on TNT.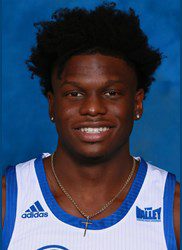 TEAM NOTES
Drake earned its 26th win, tying the mark for second highest wins in a season by the 1968-69 NCAA Final Four team which posted a 26-5 mark
This marked Drake's 70th victory over the last three seasons—the most in any three-year period in school history
Drake advanced to the first round of the NCAA Tournament facing No. 6 seed Southern Cal at 3:30 p.m. Central time Saturday at Bankers Life Fieldhouse in Indianapolis with the game televised on TNT. It will mark the first meeting between the schools since the Bulldogs beat USC, 80-70, in the quarterfinal round of the 1975 National Commissioners Invitational in Louisville, Ky.
Drake is 6-0 in games decided by five or less points this season
This marked the sixth time Drake has come from behind to win after trailing by 10 or more points in a game
Drake held Wichita State to a season tying low 52 points.
Drake junior guard DJ Wilkins held Tyson Etienne, the co-American Athletic Conference Player of the Year with a 17.7 ppg average, to a season-low one point. Etienne was 0-for-6 from the floor.
Drake improved its record to 20-1 this season when out rebounding opponents, owning a 38-35 advantage over Wichita State.
Drake also pushed its record to 10-0 this season when limiting opponents to 59 points or less.
Drake tied a season low with six free throws but remained unbeaten in five games when that occurs.Drake also tied a season low with nine free throw attempts.
Drake's 20 first-half points were a season low. The Bulldogs' previous low was 22 in the 51-50 overtime win over Loyola.
Drake closed out the first half with a 10-0 run, marking its 14th double-digit run of the season.
Drake's 53 points were its second lowest total of season, trailing 51 against Loyola Feb. 14.
Drake committed 13 turnovers, surpassing its entire combined total of 10 turnovers (2-Missouri State,8-Loyola) in its previous two games.
This marked only the fourth time Drake had shot less than 40 percent in a game (.377), improving its record to 3-1 when that occurred.
Wichita State became the second Drake opponent which failed to score any fastbreak points joining Kansas State which was blanked in Drake's season opener.
Drake is 10-0 when Tremell Murphy has a game with multiple three-point baskets. He finished with three three-point baskets.
Drake is 5-0 when Joseph Yesufu makes three or more three-point baskets in a game. He finished with three.
INDIVIDUAL NOTES
TOURNAMENT NOTES
Drake, making its fifth NCAA Tournament appearance (first since 2008), earned its first NCAA Tournament win 50 years ago to the date when it beat Notre Dame, 79-72, in overtime in the Midwest Regional semifinal at Wichita, Kan., March 18,1971.
Darian DeVries joined Maury John as the only Drake coaches ever to win in their NCAA Tournament coaching debuts.
Drake improved its NCAA Tournament record to 6-4 in previous NCAA Tournament appearances, 5-4 in non-consolation games.
Drake became the sixth Missouri Valley Conference team to win its opening round game in the NCAA Tournament as a No. 11 seed. Since the NCAA Tournament expanded to 64 teams in 1985, MVC teams have never lost an opening game in the tournament as a No. 11 seed: Creighton, 1991, Southern Illinois 2002; UNI & Wichita State 2016; Loyola, 2018 and Drake, 2021.
Joseph Yesufu became the eighth player in Drake history to score 20-plus points in the NCAA Tournament with his 21 points ranking No. 6 on the school single-game mark.
Darnell Brodie became the 10th player in Drake history to grab 10-plus rebounds in the NCAA Tournament, finishing with 10.
Drake set several single-game lows in its NCAA Tournament history: points, game-53; points, 1st half-20; field goals made-20; field goal attempts-53; field goal percentage (tied) .377; free throws made-6; free throw attempts-10; three-point baskets made-seven; three-point shot attempts-19; personal fouls-16.
Drake held Wichita State to its lowest single game scoring total in its storied NCAA Tournament history in which it had played 35 games.
SERIES NOTES
Drake, playing Wichita State for the first time since 2017, snapped an 11-game losing streak to the Shockers, while earning its first win in the series since Jan. 28, 2012— a 93-86 triple overtime win in Des Moines. Wichita State leads the series, 104-48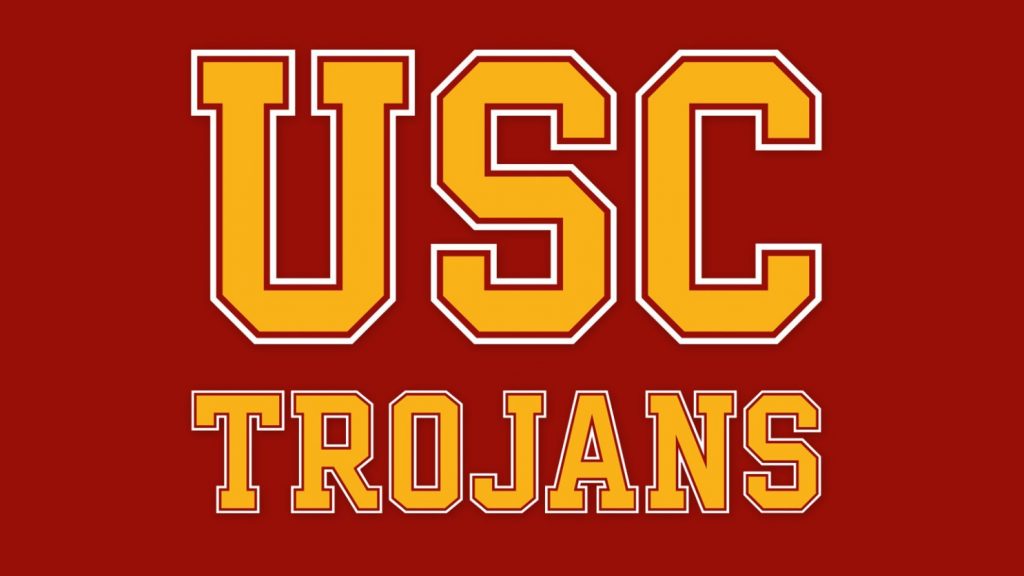 COURTESY DRAKE ATHLETIC COMMUNICATIONS