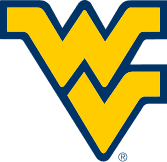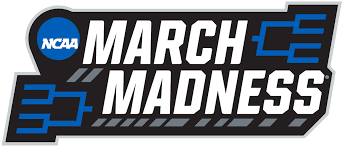 Game 28 – Morehead State
DATE: Friday, March 19, 2021
LOCATION: Lucas Oil Stadium in Indianapolis, Indiana
TIPOFF: 9:50 p.m. ET
SERIES: West Virginia leads 3-0
TV: truTV (Lisa Byington, Steve Smith and AJ Ross)
RADIO: MSN from Learfield IMG College (Tony Caridi & Jay Jacobs) Sirius 135/XM 202
OFFICIALS: Announced on game day
Scouting Morehead State
• Morehead State captured the Ohio Valley Conference Championship and has won 19 of its last 20 games.
• Preston Spradlin is 69-76 is in his fourth season as head coach at Morehead State.
Series Record
• West Virginia is 3-0 all-time against Morehead State.
• The last meeting took place on Nov. 22, 2011, an 83-48 Mountaineer win in Charleston, West Virginia.
• The second meeting took place in Morgantown with the Mountaineers recording an 82-69 victory on Feb. 25, 1981.
• The first meeting took place on Jan. 28, 1980, a 79-66 WVU victory in Charleston, West Virginia.
• West Virginia is 9-1 against current members of the Ohio Valley Conference.
• Bob Huggins is 10-2 all-time against the Eagles: 6-2 at Akron, 3-0 at Cincinnati and 1-0 at West Virginia.
• Bob Huggins won the Ohio Valley Conference championship at Akron in 1985-86. He was named the Ohio Valley Coach of the Year in 1985 and 1986.
WVU Basketball Tradition
• This is the 112th season and 118th year overall for West Virginia basketball, which began in 1903.
• The Mountaineers own a 1,810-1,119 all-time record in intercollegiate basketball competition, ranking the
Mountaineers 20th in wins among all Division I schools.
• WVU has earned 30 NCAA berths, 16 NIT trips and one CBI bid since 1941, and has finished in the Top 25 24 times,
including an amazing nine straight years from 1955-63.
• Since 2005, WVU played in the CBI in 2019, reached the NCAA Sweet 16 in 2018, 2017 & 2015, NIT First Round in
2014, NCAA Second Round in 2012, NCAA Third Round in 2011, the NCAA Final Four in 2010, made the NCAA Tournament in 2016 and 2009, reached the NCAA Sweet 16 in 2008, won the NIT in 2007, reached the NCAA Sweet 16 in 2006 and NCAA Elite Eight in 2005.
• In 1958, the Mountaineers finished the regular season ranked No. 1 in both polls and in 1959, West Virginia, led by
All-America guard Jerry West, lost in the NCAA finals to California.
• West Virginia has had 12 first team All-Americans, headlined by West, who went on to become one of
basketball's all-time greats with the NBA's Los Angeles Lakers.
• Under Huggins, Jevon Carter was named to the John Wooden, Lute Olson and Senior CLASS All-America teams in 2018.
Juwan Staten was named to the Lute Olson All-America team in 2015, Da'Sean Butler earned All-America first team
honors in 2010 by John Wooden & Basketball Times and Kevin Jones earned All-America honors in 2012 by John Wooden.
• Besides West, some of basketball's biggest names have been affiliated with the Old Gold & Blue, including former
Lakers coach and general manager Fred Schaus, former NBA President of Basketball Operations and NBA Hall of Famer
Rod Thorn and former Utah Jazz broadcaster and NBA Hall of Famer "Hot Rod" Hundley.
• West Virginia has played in four different home venues: the ROTC Armory (1903-15), The Ark (1916-27), Stansbury Hall
(1928-69) and the WVU Coliseum (1970-present). When the WVU Coliseum was closed due to asbestos removal during
the 1999-2000 season, WVU played home games in Charleston, Wheeling and Fairmont.
2021 NCAA Division I Men's Basketball Championship • WVU has reached the Sweet 16 in eight of its last 12 NCAA appearances (2018, 2017, 2015, 2010, 2008, 2006, 2005, 1998).
• West Virginia is 26-14 in postseason games (11 NCAA, 3 NIT and 1 CBI) in its last 15 appearances.
• West Virginia has won 20 of its last 32 NCAA Tournament games.
• Derek Culver was named to the All-Big 12 First Team, while Miles McBride was named to the All-Big 12 Second Team.
Sean McNeil and Taz Sherman were named All-Big 12 Honorable Mention. Gabe Osabuohien was named to the Big 12
All-Defensive Team, and Jalen Bridges earned a spot on the Big 12 All-Freshman Team.
• With the win at Iowa State on March 3, 2020, Bob Huggins moved past Dean Smith for sixth place on the NCAA all-time Division I winningest coaches list. Huggins' record now stands at 899-381 in his 39th season as a head coach. He needs three more to tie Bob Knight (902) for fifth place and four more wins to tie Roy Williams for fourth place all-time.
• Huggins is the fourth-winningest active Division I coach behind Mike Krzyzewski, Jim Boeheim and Roy Williams.
• On Jan. 4 at Oklahoma State, Bob Huggins recorded his 300th career victory at his alma mater. Only Gale Catlett (1979-2002) has won more games at WVU with 439. Huggins now has 309 victories at West Virginia.
• Bob Huggins became just the second coach to win at least 300 games at two different Division I schools (WVU – 309
and Cincinnati – 399), joining Roy Williams (Kansas and North Carolina).
• Huggins was named as a finalist for the Jim Phelan National Coach of the Year award.
• Huggins was named the USBWA District II Coach of the Year.
• Huggins was named as one of 10 semifinalists for the Naismith Trophy Men's College Coach of the Year.
• WVU is 48-34 in March under Bob Huggins, and WVU is 63-41 in its last 104 games in March.
• Derek Culver became West Virginia's 54th 1,000-point scorer on March 6. He now ranks 51st with 1,017 career points.
• WVU had three different players win Big 12 Player of the Week honors: Culver (Nov. 30), McBride (Feb. 8 & 22) and
McNeil (Feb. 15). Culver became the first WVU player since Jaysean Paige (2016) to win the award.
• WVU has had three different Player of the Week honorees for the first time since 1994 (Atlantic 10).
• WVU is shooting 38.3% from 3-point range since Jan. 1. Prior to Jan. 1, WVU shot 30.3% from 3. McBride has gone from 37.5% from 3 prior to Jan. 1 to 40.0% since Jan. 1, while Sean McNeil has gone from 34.0% to 39.8%. WVU's scoring average has increased from 74.6 ppg to 78.9 ppg.
• Five Mountaineers have had career highs in points since Jan. 25: (McNeil – 26 at Tech, McBride – 24 vs. Tech, then 31 vs. Kansas, Sherman – 25 vs. Kansas, then 26 vs. Baylor, Culver – 28 vs. Florida, then 29 vs. OU and Bridges – 22 vs. TCU).
• The Mountaineers have made at least eight 3-point field goals in 11 of their last 18 games. WVU made eight or
more 3s three times all of last season and not once in the final 19 games of the 2019-20 season.
• Huggins has seven wins over AP Top 5 teams, most recently No. 4 Baylor on March 7, 2020.
• West Virginia has allowed its opponent to shoot 50 percent or better 84 times under Bob Huggins (479 games).
• West Virginia has made at least one 3-point field goal in 727 consecutive games.
• Huggins has wins over 54 AP-ranked teams at WVU, including 22 wins over Top 10 teams and three over No. 1.
• Huggins has 99 wins over ranked teams as a head coach in his career.
• In the Big 12 stats, Culver leads the league in double-doubles (11), defensive rebounds (6.8), rebounds (9.8), is fourth in offensive rebounds (2.9) and third in FG% (49.0).
• Miles McBride is second in the league in assists with 128 and leads the league in assist/turnover ratio at 2.61.
• Culver is drawing 7.4 fouls per 40 minutes per game. Culver is rebounding 29.2% of opponent's missed shots.
• WVU is rebounding 35.6% of its missed shots, ranking 13th nationally. The national average is 27.9 percent.
• This season, Gabe Osabuohien leads WVU with 156 deflections followed by McBride with 152 and Culver with 94.
• WVU's leaders in +/- this season: Miles McBride (+172), Taz Sherman (+137) and Sean McNeil (+133).
• The Mountaineers have won 109 of their last 121 games when holding opponents to 69 points or less.
• WVU has won 120 of its last 133 and 176 of its last 199 games when holding opponents to less than 69 points.
• WVU is 231-41 under Huggins when holding opponents to 69 points or less.
• West Virginia is 77-5 under Bob Huggins when shooting 50 percent or better from the field.
• West Virginia is 242-51 under Bob Huggins when leading at halftime.
• West Virginia is 250-29 under Bob Huggins when leading by 10 or more points in a game.
• West Virginia is 213-16 under Bob Huggins when posting a higher shooting percentage than its opponent.
• The Mountaineers are 230-58 under Bob Huggins when scoring 70 or more points in a game.
• West Virginia is 230-67 under Bob Huggins when outrebounding its opponent.
• The Mountaineers hold an all-time record of 5-6 in games played on March 19.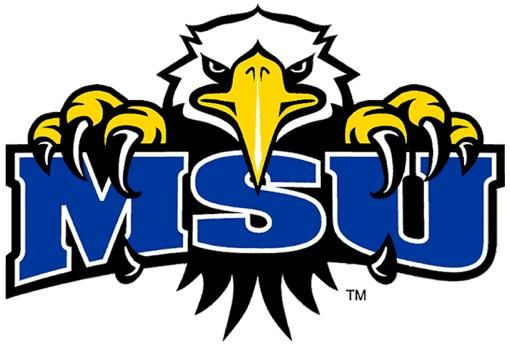 COURTESY WEST VIRGINIA ATHLETIC COMMUNICATIONS