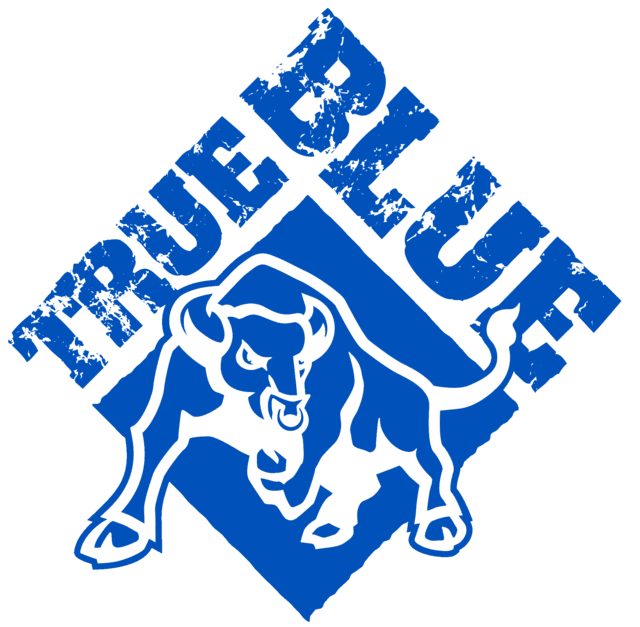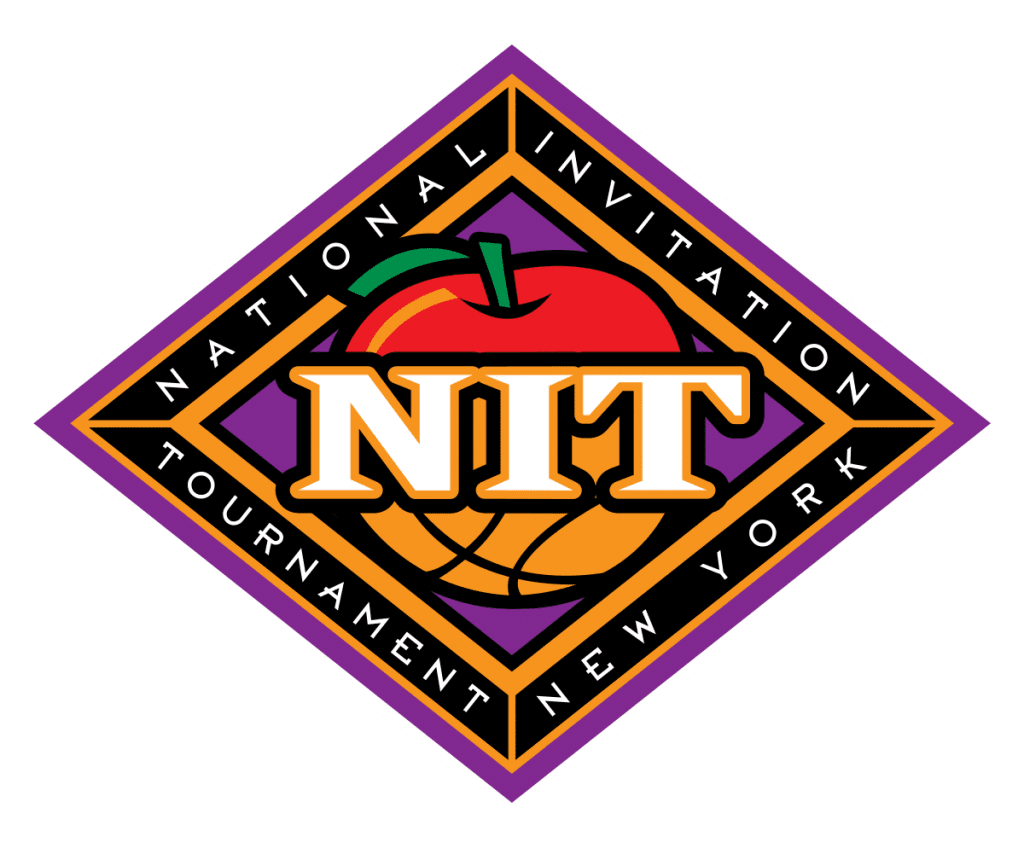 #4 Buffalo (18-8, 12-5 MAC) vs. #1 Colorado State (18-6, 14-4 MWC)
March 19, 2021
UNT Coliseum (Denton, TX) – 7:00 pm ET/6:00 pm CT

Bulls on the AirRadio
Buffalo – ESPN 1520
Television
ESPN2

10 Things To Know About Today's Game
1. Buffalo will begin play at the 2021 National Invitation Tournament on Friday night when the Bulls face Colorado State in Denton, TX.  This will mark the second ever meeting between the programs and the second all-time appearance in the NIT for the Bulls. This will be Buffalo's first game in the state of Texas since Dec. 21, 2017 at Texas A&M.
2. With no postseason last year due to COVID-19, Buffalo will be playing in a postseason tournament for the fifth time in the last six seasons, with the previous four being NCAA Tournament appearances.
3. UB has not played in the NIT since the 2005 season, when the Bulls went 1-1, defeating Drexel in overtime in the first game before falling to St. Joseph's in the second round. This will be the first time the Bulls and Rams meet on the hardwood since Dec. 20, 2008 when Buffalo defeated Colorado State in the championship game of Outrigger Rainbow Classic in Hawaii, 67-53.
4. Since the 2017-18 season the Bulls have won 18 games in March, tied for third most in the nation with Virginia. Oregon is second in the nation with 19 wins in March, while Texas Southern leads the way with 22 victories in the month of March.
5. Junior Josh Mballa was named the MAC Defensive Player of the Year, the fourth time in the last five years a Buffalo player has won Defensive Player of the Year.  Mballa, Jeenathan Williams, and Jayvon Graves were all named to the All-MAC Second Team, while Mballa and Williams were both named to the MAC All-Tournament Team. Graves recently moved into eighth place on UB's all-time scoring list, surpassing Turner Battle, a member of the Bulls during their last NIT appearance.  Graves is also third all-time in games played for UB as Friday night will be his 131st career game. 
6. Junior Josh Mballa had 50 rebounds over three games at the MAC Tournament, the most rebounds in one tournament in MAC history.  He averaged 16.7 boards per game, including 20 in UB's semifinal win over Akron. Mballa is 10th in the nation in total rebounding and he is second in the nation in offensive boards at 4.33 per game.
7. After leading the nation in rebounding a year ago, Buffalo again leads the country in that category, averaging 43.96 boards per contest. The Bulls are second in the nation in offensive rebounds. No team nationally has finished a season averaging 44.0 or more rebounds since Quinnipiac averaged 45.37 during the 2014-15 season.
8. There is a connection amongst coaching staffs as UB head coach Jim Whitesell was the head coach for Colorado State assistant JR Blount, while at Loyola (IL). Blount was a team captain for the Ramblers under Whitesell. Blount also coached at Saint Leo (FL), the alma mater of UB assistant coach Angres Thorpe, although Thorpe was there earlier.
9. This will be the 15th postseason games in UB's Division I school history, combining the NCAA Tournament, NIT, CBI, and CIT.  UB is 6-8 all-time in the post season,having won postseason games in each of the last two postseasons played.
10. Buffalo is 68th in the latest KenPom rankings and they have the 11th fastest possession length in the nation at 15.1 seconds.

Bulls Set For First NIT In 16 Years
    The University at Buffalo men's basketball team plays in the National Invitation Tournament for the first time since the 2005 season when the Bulls open play Friday night against Colorado State.  The Bulls have won 10 of their last 12 games entering Friday, falling short in the MAC Championship game Saturday night. With last year's postseasons being canceled due to COVID-19, this will mark the third straight season the Bulls are playing in the postseason and the fifth time in the last six postseasons. 
    Colorado State is 18-6 and went 14-4 in the Mountain West Conference before falling in the semifinals of their conference tournament to Utah State. This is the second all-time meeting between the two schools and the second time they will meet on a neutral floor.
            
Can You Spare Me A Dime?
    Buffalo recorded 27 assists on Jan. 21 against Eastern Michigan, its highest total since also recording 27 against Ohio on Feb. 24, 2018.  In the win over the Eagles, five UB players had four of more assists as UB had 27 assists on 34 made baskets (79.4%).  
    Three players had five assists in the game, all coming from the forward position, as sophomore LaQuill Hardnett had a career high five dimes, while Jeenathan Williams and Josh Mballa also finished with five assists.
    The 27 assists are the second most by a Mid-American Conference team this season.  The  Bulls had 23 assists in the win over Miami, including 16 combined from junior Ronaldo Segu and senior Jayvon Graves. It was the first time since the 2018 season that two UB players have combined for 16 or more assists.

Giving 100%
    Buffalo hit the 100-point mark for the first time this season in its 102-74 win at Northern Illinois.  It was the first time UB hit 100 points since a 104-98 win at Kent State and the first time they have done it in regulation since scoring 109 against Nazareth on Nov. 11, 2019.
    The 102 points are the fifth most scored in a road game in school history and third highest in Division I.  Only one time had Buffalo scored more points in a Division I game on the road in regulation and that was against Niagara on Nov. 29, 2017, a 106-87 win.
    The 102 points scored are also the most against a Northern Illinois team since Notre Dame scored 108 on Dec. 8, 2007 and UB is the first opponent to score over 100 points in DeKalb in regulation since Akron scored 103 on Feb. 5, 2001.
    UB is the third team this season to score 100 or more points with three or fewer three-pointers in a game.  Syracuse actually achieved that feat against the Bulls in their overtime win, while UMKC had 138 points with zero three pointers against Greenville. Only Buffalo and Gonzaga have Division I victories in a game where they scored 100 points with 39 or more two-point baskets.  Finally, the 102 points score by Buffalo are the most by a Mid-American Conference school against a Division I opponent this season.
            
Winner, Winner Chicken Dinner
    Buffalo continues to be one of the winningest programs in the nation over the last three seasons.  Since the 2017-18 season, the Bulls have won 95 games, tied for 13th most in the nation during that time frame. Gonzaga leads the nation with 122 victories since 2017-18 season.
    The Bulls have a nine-victory margin on any other team from the Mid-American Conference as Toledo is second in the league with 86 wins, good for a tie for 39th in nation.
    The Bulls have won 20 or more games in five of the last six seasons, including a school and Mid-American Conference record 32 games during the 2018-19 season.
            
On The Rebound
    Over the last two seasons Buffalo has been arguably the best rebounding team in the nation as UB has led the country in rebounds in both of the last two seasons.  Due to NCAA stats rule, the Bulls have not be declared the rebounding leaders in the nation as that is determined by rebounding margin and not overall boards. The Bulls lead the nation this year at just under 44.0 rebounds per game and Buffalo is second in offensive boards.
    Most of the success can be attributed to junior Josh Mballa, who is averaging 10.9 rebounds per game after a Mid-American Conference Tournament in which he set multiple rebounding records.  Mballa tied the MAC record for rebounds in a tournament game with 20 in the semifinal win over Akron, just one day after registering 19 boards against Miami.  In just three games in Cleveland, Mballa finished with 50 rebounds, a new MAC Tournament record for boards in an entire tournament.  It is five rebounds more than Ohio's Leon Williams, who achieved the record in 2005, but played in four games in the tournament to do so.
            
Graves Digger
    The Bulls are led by senior Jayvon Graves who was named to the preseason All-MAC First Team and locally was named the preseason Big 4 Player of the Year. Graves led the Bulls in scoring last season, averaging 17.1 points per game.  He was consistent through out the year, averaging 17.2 points per game in conference action.  The highlight of his season came in a double overtime victory at Kent State where Graves scored a career high 33 points.
    He begins the 2020-21 season 17th in school history in career scoring with 1,080 points, one of 23 players ever for UB to score 1,000 points in their career. Graves set the UB single-season record last year with 479 field goals attempted. Graves scored 20 points against Towson to open the year and finished with a game-high 23 points against Bowling Green. He added 22 points and seven assists at Syracuse and 17 against Bowling Green and he is now eighth place on Buffalo's all-time scoring list with 1,424 points. Graves had the third triple double in school history with 13 points, 10 rebounds, and 11 assists on Tuesday against Akron.  He joins Shannon Evans (12/30/14) and CJ Massinburg (12/5/18) as the only UB players with a triple double. He claimed the MAC's final Player of the Week honor. Graves was one of three Bulls named a second-team All-MAC selection.
            
Slam-balla
    Junior Josh Mballa had a breakout season last year in his first season with the Bulls after transferring in from Texas Tech.  Mballa recorded 308 boards last season, the most in the Modern Era but a Buffalo player and the most by any UB player since Sam Pellom in 1977-78.
    Mballa, who returned from a foot injury against Miami, had a career day at Syracuse leading the Bulls with 27 points, going 11-of-18 from the floor. He was even more impressive against Ball State as he finished with 19 points, 19 rebounds, and six assists in the win over the Cardinals. Mballa is one of only two players in the nation this year with that stat line joining Hayden Brown of The Citadel.  Mballa is the only one to do it against a Division I opponent. Mballa added 15 rebounds against Bowling Green and he had 22 points and a career-high seven steals against Kent State, tied fourth in school history for steals in a game. He had 22 points, 16 rebounds, and five steals against Ball State, the only such performance in the nation. Mballa finished with 21 points and 12 boards against Northern Illinois. He had 23 points against Ohio, including 19 of those in the first half. Mballa is the second straight Bulls to win MAC Defensive Player of the Year and the fourth time in the last five years Buffalo has won the award.  He was also named to the All-MAC Second Team. Mballa was named a finalist for the Lefty Driesell Defensive Player of the Year Award.  In the MAC Quarterfinals, he had 23 points and 19 rebounds, the second most rebounds in a game in MAC Tournament history. He followed it up with 20 rebounds in the MAC semifinals, tying the conference tournament record. Mballa was named to the All-MAC Tournament team.
    
The Sixth Sense 
    Buffalo has had a knack for developing sixth men of the year something the Bulls have done for the last four years.  After Nick Perkins became the first player in NCAA history to be named a league's sixth man for three straight years, the torch was passed last year as junior Ronaldo Segu was honored by the Mid-American Conference after coming off the bench for all 32 games. 
    The MAC Sixth Man of the Year was first handed out following the 2002-03 season.  Since then, the Bulls have won the award five times beginning with Mark Bortz in 2005. Segu had a game-high 18 points against Army West Point, while adding four pilfers. He recorded a new career best in scoring with 23 points at Bowling Green. Segu had 13 points and six assists against Syracuse, including a three that sent the game to overtime. Segu finished with 15 points against Bowling Green and has scored in double figures in 10 of the last 11 games, including 19 points at Kent State and 19 more against Eastern Michigan.  Segu, who scored 20 points at Ball State, failed to score in double figures for the first time in nine games on Feb. 6 against Miami. He had a career high 11 assists on Feb. 25 against Central Michigan, notching his first career double-double. Segu went 8-of-10 from the free throw line against Akron, helping the Bulls seal the victory on Tuesday. Segu went 5-of-6 from three in the win over Miami (OH) and had 18 point in the semifinal win over Akron. Segu had a new career hight 24 points in the MAC Championship game against Ohio.

Williams Ready For New Heights
    Junior Jeenathan Williams had a career year last season as he finished second on the team in scoring at 11.6 points per game, increasing that to 12.8 in MAC play.  A highly touted recruit our of Rochester, NY, Williams played at powerhouse Prolific Prep in Napa Valley, CA before coming to UB.  This season, Williams is reunited with one of his teammates from Prolific Prep in walk-on sophomore Lucas Saleh who joined UB after playing last year at Feather River Valley CC.
    Williams had a huge start to 2020-21 as he finished with a career high 28 points and a career best 12 rebounds in the win over Towson. He had a career high five assists against Army. Williams, who leads UB in scoring and rebounding, finished with 17 points and 12 boards in the win over Mercyhurst. Williams added a game high 21 points against Miami. He added 19 points, seven rebounds and four assists at Syracuse. Williams had 25 points and a career high 14 rebounds in the win over Western Michigan  and he has added 24 points against Eastern Michigan. Williams was one of three Bulls named to the All-MAC Second Team. He had a career high five three in the MAC Quarterfinal win over Miami, finishing with 20 points. Williams led UB with 26 points against Akron his second straight 20-point performance in the MAC Tournament. Williams was named to the All-MAC Tournament Team.

Fagan Returns To Lineup
    After missing all of last season due to a knee injury, redshirt junior Tra'von Fagan has returned to the Buffalo lineup and will look to provide immediate depth as one of the top options off the bench.
    Fagan had a career day against Miami with 14 points including a pair of three pointers, one a 35-foot buzzer beater to head into halftime. Fagan followed that up with 11 points in the win over Western Michigan and he has hit five three pointers over the last two games, after having just one in his career to date before that. Fagan had 10 points against Ohio and seven more against Akron.

David is Goliath
    A pair of David's are looking to make a big impact this season in senior David Nickelberry and redshirt freshman David Skogman.
    Nickelberry is one of the most versatile players on the UB roster and can play almost anywhere on the court. Nickelberry finished with 14 points against Western Michigan and had a career high 16 points against Ohio, his fifth game scoring in double figures.
    Skogman sat out his first season at UB as a redshirt, but is a versatile big man who can shoot the three.  He knocked down his first two career three pointers against Miami. He had the best game of his career in the second meeting with the RedHawks with 16 points and 11 rebounds. Skogman had one of the dunks of the year against Northern Illinois finishing with eight points and seven boards against the Huskies.

We're Number One!
    Sophomore LaQuill Hardnett has been in the starting lineup for nearly every game during UB's winning ways in February and March.  As a redshirt freshman last year he led the Bulls in field goal percentage and is doing the same again this year.
    Picking up the start at Ball State, Hardnett responded with 11 points, six rebounds, and three steals. He had a then career high 16 points in the victory over Northern Illinois, but followed that up with 20 points and 10 rebounds in the win over Central Michigan.  Hardnett had made 23-of-24 shots from the floor since joining the starting lineup and 18 field goals straight before missing his first shot against Akron. Hardnett had six points in the MAC semifinal win over Akron.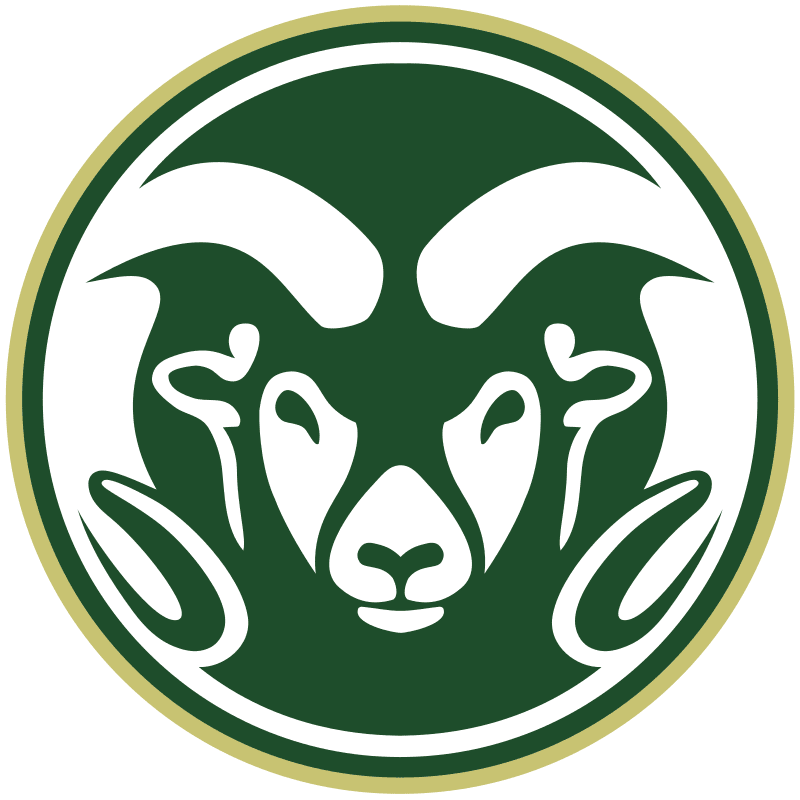 COURTESY BUFFALO ATHLETIC COMMUNICATIONS