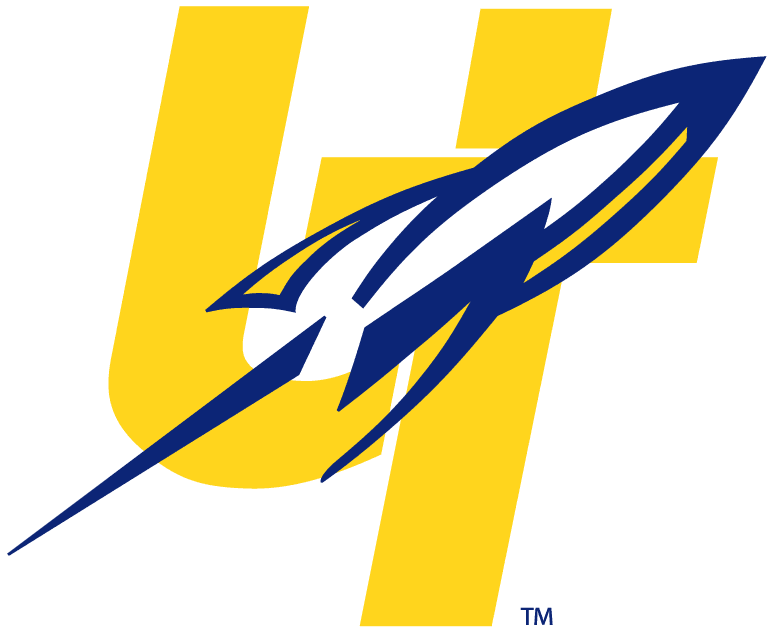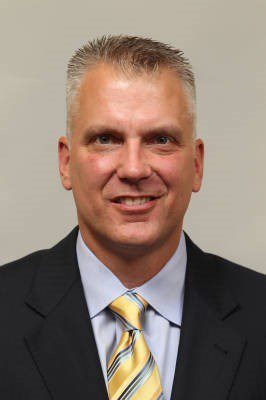 CLEVELAND, Ohio – The Toledo men's basketball program was honored for its tremendous 2020-21 season on Wednesday morning with the Mid-American Conference's announcement of the specialty awards and all-conference teams.
Senior guard Marreon Jackson received MAC Player of the Year, guard Ryan Rollins earned MAC Freshman of the Year and Head Coach Tod Kowalczyk was named MAC Coach of the Year. Jackson also earned a spot on the All-MAC First-Team squad, with senior guard Spencer Littleson receiving a selection to the All-MAC Second-Team and All-MAC Defensive Team units. Rollins also was an Honorable-Mention All-MAC and MAC All-Freshman Team selection.
Jackson leads Toledo with 17.6 ppg, 6.2 apg (No. 10 nationally), 1.9 spg and a 91.2 FT% (No. 7 nationally) and is the only player in the nation averaging 17.0 ppg, 6.0 rpg and 6.0 apg. He raised his level of play down the stretch, registering a pair of triple-doubles and six double-doubles in his last nine games. He ranks seventh on Toledo's all-time scoring list with 1,749 career points and is in second with 299 three-point FGs and third with 562 assists on the Rocket career charts.
"I'm really happy for Marreon. His development over the last four years has been remarkable," Kowalczyk said. "That's a credit to the hard work he put in and also to assistant coach Justin Ingram, who has done a great job working with Marreon on a daily basis."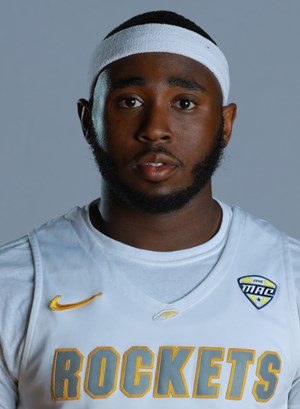 Littleson leads the nation with 96 three-point field goals, ranks second with a 48.7 three-point FG% and is fifth with 3.56 3PTFG/game. He shot even better in league play, ranking first with a 50.0 3PTFG% and 3.89 3PTFG/game. In addition, Littleson currently holds the school record for career three-point FG% (43.8%), just ahead of Nick Moore's 43.5 mark from 1999-2003.
"Spencer is very deserving of his all-league honor as well as being recognized for his defensive play," Kowalczyk said. "He's had an unbelievable senior year, and is one of the toughest, hardest-working players I've been around."
Rollins leads all MAC freshmen with 13.8 ppg and has scored the fifth-most points (373) by a freshman in program history. He ranks second on the team with 2.6 apg and has made an impact on the boards as well with 5.4 rpg. Rollins scored a season-high 25 points vs. CMU (Jan. 19) and registered two double-doubles with 16 points and 13 rebounds at Marshall (Dec. 16) as well as 16 points and 11 boards vs. NIU (Dec. 22).
"Ryan is clearly a special talent and the future of our program," Kowalczyk said. "We look forward to working with him and growing his game to even new heights. I'm very excited to see how good of a player he can become."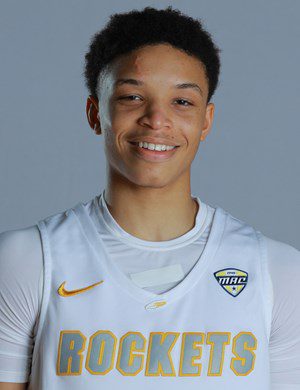 Kowalczyk has guided the Rockets to five 20-win campaigns in the last eight years and ranks second on Toledo's all-time win list with 204 victories in 11 seasons at the Rockets' helm. Toledo has won a school-record 15 conference contests this season and ranks in the Top 15 nationally in seven categories – 1st in 3PTFGs made (292), 2nd with 10.8 3PTFGs/game, tied for 10th with a 78.5 FT%, 11th with a 1.50 A/TO ratio, tied for 12th with a 38.6 3PTFG% and 14th with 81.3 ppg and a 29.0 three-point FG% defense.
"I look at Coach of the Year as being Staff of the Year," Kowalczyk said. "Jeff Massey has been with me a long time and has done an unbelievable job and deserves so much credit. Justin Ingram, Walter Offutt and Jordan Lauf also have contributed greatly and make up the best coaching staff I've been a part of. They deserve all the credit."
COURTESY TOLEDO ATHLETIC COMMUNICATIONS