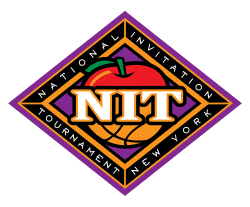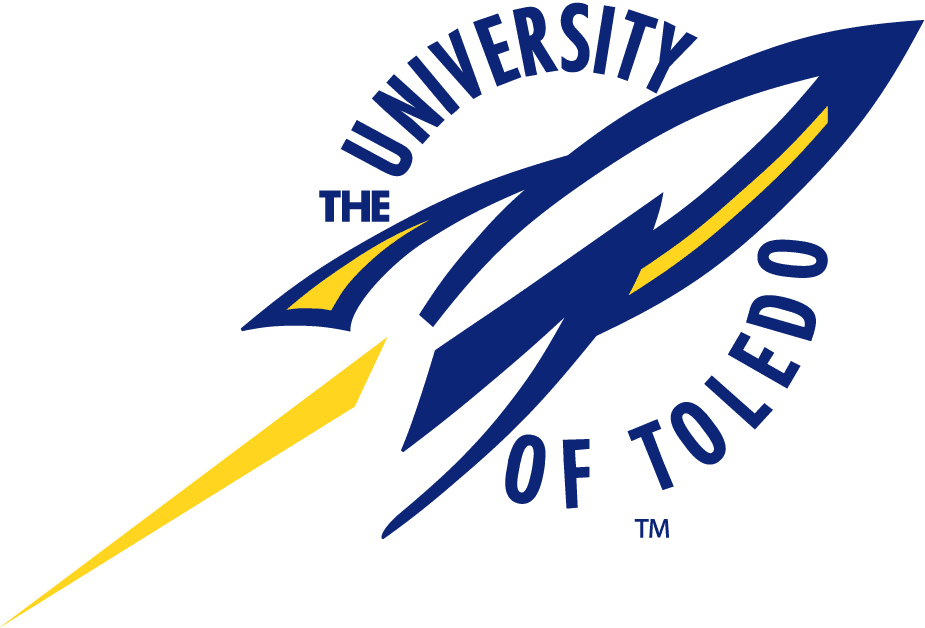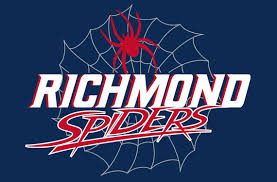 3/16/2021 
TOLEDO, Ohio – The Toledo men's basketball team (21-8) opens postseason play on Wednesday, March 17 when it faces Richmond (13-8, 6-5) in Denton, Texas in the first round of the 2021 National Invitation Tournament. The contest will be televised nationally on ESPN2 and tip off in the UNT Coliseum at 7:00 p.m.
The Rockets are the No. 3 seed in their region, while the Spiders are the No. 2 seed. The winner of the Toledo-Richmond contest will face the winner of Saturday's game pitting No. 1 seed Saint Louis (14-6) and No. 4 seed Mississippi State (15-14) on Thursday, March 25.
The Rockets will be playing in the NIT for the 10th time in program history and are making their third appearance in the tourney under Head Coach Tod Kowalczyk.
Toledo is looking to bounce back from an 87-80 loss to eventual MAC Tournament Champion Ohio last Friday in the MAC Tournament Semifinals. Senior Marreon Jackson led the Rockets with 29 points, the same total he had in Toledo's 81-79 overtime win in the quarterfinals vs. Ball State on Thursday. Junior Setric Millner Jr. was the only other Rocket in double figures, adding a career-high 26 points and nine rebounds.
Jackson leads Toledo with 18.4 ppg (No. 4 in MAC), 6.1 apg (No. 12 nationally), 1.9 spg (No. 3 in MAC) and a 91.4 FT% (No. 6 nationally). Spencer Littleson and Ryan Rollins are tied for second in team scoring at 13.5 ppg with Millner Jr. (12.9 ppg) and JT Shumate (11.5 ppg) are also scoring in double digits. Littleson ranks second nationally with a 47.4 three-point FG%, while Millner is grabbing a team-high 6.8 rpg.
Toledo will be meeting Richmond for the first time in program history.

GAME INFORMATION
Date: Wednesday, Mar. 17, 2021.
Tip-Off: 7:00 p.m.
Location: Denton, Texas.
Arena: UNT Coliseum (9,797).
Television: ESPN2. Dave Feldman will provide play-by-play for broadcast with King McClure serving as analyst.
Radio: Rocket Radio Network. WSPD (1370 AM) in Toledo. Brent Balbinot will provide play-by-play for broadcast with Jay Lehman serving as analyst.

SERIES
First meeting.
POST TOUCHES
• Marreon Jackson ranks second on the team with 6.1 rpg and he put the Rockets on his back down the stretch by averaging 20.6 ppg, 9.3 rpg and 6.7 apg in his last nine games. He also registered a pair of triple-doubles and six double-doubles during this time.
• Jackson is the only player in the nation averaging more than 17.0 ppg, 6.0 rpg and 6.0 apg.
• Jackson ranks fifth on Toledo's all-time scoring list with 1,807 career points, seven behind Keith Triplett (2001-05) and 31 behind Julius Brown (2011-15).
• Jackson also is in second place with 306 three-point FGs, three behind all-time leader Nate Navigato (2015-19), and ranks third with 570 assists in Rocket history.
• Spencer Littleson has knocked down a school-record 101 three-point field goals this season and hit four or more triples in 14 games, including 11 times in MAC play.
• Littleson's eight treys at Kent State (Jan. 5) and vs. Oakland (Nov. 26) were one shy of the school record held by Kent Murphree on Nov. 24, 1991. Littleson's eight triples at Kent State tied Nate Navigato (2018) for most triples ever by a Rocket in a MAC game.
• Ryan Rollins leads MAC freshmen with 13.5 ppg and was named MAC Freshman of the Year as well as being named a finalist for the Kyle Macy National Freshman of the Year. He ranks second on the team with 2.6 apg, third with 5.3 rpg and is fourth all-time for points (392) by a Rocket freshman. He trails Julius Brown (427, 2011-12), Ken Epperson (420, 1981-82) and Jake Barnett (414, 2009-10).
• Rollins scored a season-high 25 points vs. CMU (Jan. 19) and has two double-doubles with 16 pts. and 13 reb. at Marshall (Dec. 16) as well as 16 pts. and 11 boards vs. NIU (Dec. 22).
• Setric Millner Jr. scored a career-high 26 points vs. Ohio in the MAC semifinals last Friday and has registered three double-doubles this season. His last double-double came with 13 points and 12 rebounds vs. Ball State in the MAC Quarterfinals.
• JT Shumate tallied a career-high 33 points and set a school record by making 11-of-11 shots (5-of-5 3PTFG) at Miami (Jan. 26). Shumate, whose sister Katie is a sophomore guard at Kent State, transferred to Toledo from NCAA Division II Walsh University last spring and received immediate eligibility in mid-December.
• Shumate ranks among the MAC leaders in two categories. He is third with 1.4 bpg and a 59.6 FG%.
• Mattia Acunzo ranks second on the team with a 52.5 FG% and has a 40.5 3FG% (15-of-37). Acunzo has hit 22 of his last 25 free throws to raise his season mark to a 75.0 FT%.
• Head Coach Tod Kowalczyk is in his 11th season at the Rockets' helm and has guided Toledo to five 20-win campaigns in the last eight years, marking the first time for this accomplishment since Bob Nichols recorded five straight 20-win seasons from 1976-81.

SOME TEAM STATISTICAL TIDBITS
• Toledo is the Mid-American Conference's top-ranked team in the KenPom (No. 62) and NET (No. 67) rankings.
• Toledo ranks No. 13 in kenpom.com's Offensive Efficiency ranking.
• UT won MAC regular-season titles prior to this year in 1953-54 (10-1), 1966-67 (11-1), 1971-72 (7-3), 1978-79 (13-3), 1979-80 (14-2), 1980-81 (10-6), 2006-07 (14-2) and 2013-14 (14-4).
• Toledo ranks in the Top 25 nationally in eight categories (through games of March 15) – 1st in 3PTFGs made (308), 4th with 10.6 3PTFGs/game, 13th with a 1.47 A/TO ratio, 14th with 81.6 ppg, 17th with a 29.5 three-point FG% defense, 19th with a 77.9 FT%, 23rd with 16.2 apg and 25th with a 38.6 3PTFG%.
• Toledo won a school-record 15 league games this season and is the only MAC school to win 13 or more league games in three of last four years.
• The Rockets won 13 of their 15 MAC games by nine points or more and led the league with a plus-12.0 scoring margin in conference games.
• Five or more Rockets have scored in double digits on 10 occasions.
A LOOK AT THE ROCKETS
    Toledo has registered its fifth 20-win season in the last eight years and possesses an 86-42 (.672) win-loss mark since the start of the 2017-18 season. Toledo won a school-record 27 games under Coach Kowalczyk in the 2013-14 campaign. The Rockets' 25 victories in 2018-19 ranked second in program history.
    The Rockets were picked to finish sixth in the Mid-American Conference according to voting from the league's 12 head coaches.

PERFORMING WELL IN THE POSTSEASON
      Senior Marreon Jackson has played his best for the Rockets in post-season play. He averaged 19.9 ppg in seven MAC Tournament games but didn't play in the 2019 NIT at Xavier due to a shoulder injury.
      Jackson tallied 29 points in each of the Rockets' games in this year's MAC Tournament. Last year, he scored 25 points in a first-round game vs. Western Michigan. As a freshman, he exploded for a season-high 26 points (8-of-11 3FG) in Toledo's 64-63 semifinal victory over Eastern Michigan.
COURTESY TOLEDO ATHLETIC COMMUNICATIONS