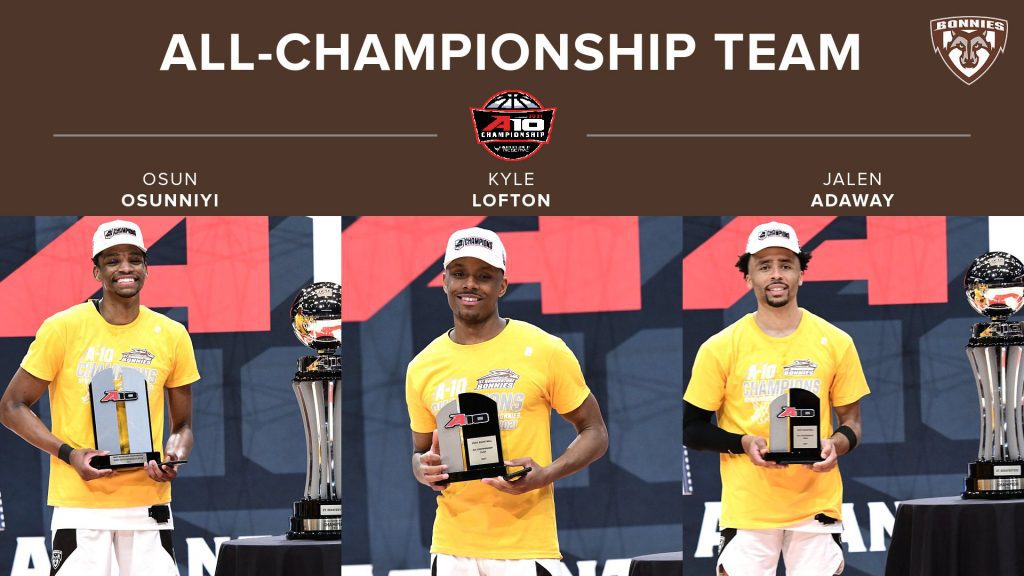 Mar 15, 2021
Three members of the St. Bonaventure men's basketball team earned spots on the Atlantic 10 All-Championship Team following the team's conference championship victory. Osun Osunniyi, Kyle Lofton and Jalen Adaway were all honored for their efforts during Bona's championship run.
Osunniyi topped the list by earning Most Outstanding Player honors. Osunniyi was dominant throughout Bona's tournament run, averaging 13.3 points and 10.3 rebounds. His 13 blocks during the tourney were just two off the Atlantic 10 record of 15.
In Bona's quarterfinal win over Duquesne, he put up a massive stat line of 18 points, 14 rebounds, six assists and three blocks. The next day against Saint Louis in the semifinals, he was everywhere defensively, swatting seven shots. In the championship game win over VCU, he finished with a double-double of 14 points, 12 rebounds and three blocks. He becomes the second tournament MVP in program history, joining Andrew Nicholson who led the Bonnies to the conference title in 2012.
Lofton also earned a spot on the All-Championship Team by continuing his outstanding season. Already an Atlantic 10 First Team All-Conference pick for the second straight year, he averaged 15.3 points, 6.7 rebounds and 5.7 assists.
Lofton, who was also an All-Championship Team pick as a freshman in 2019, had his finest performance of the tournament in a 23-point effort, adding six assists while delivering a season-high four three-pointers, in Sunday's title game victory over VCU. He also scored 12 points with a career-best 10 rebounds in the semifinal win over Saint Louis after posting 11 points, five rebounds and five assists vs. Duquesne.
An X-factor for the Bonnies throughout the season, Adaway continued an active streak of six straight games scoring in double figures with three such efforts in the Atlantic 10 Tournament, averaging 13.0 points and 6.0 rebounds. His strongest effort came in the semifinal win over Saint Louis as he dominated the second half, finishing with a game-high 17 points. He added 10 points and six boards in the championship win over VCU.
The three All-Championship Team selections are the most in program history. In the 2012 title season, Demetrius Conger joined Nicholson on the squad.
———
For the latest news on St. Bonaventure athletics, stay connected on social media. Follow the Bonnies on Twitter @GoBonnies and get men's basketball updates @BonniesMBB. Keep up with the Bonnies on Facebook /GoBonnies and on Instagram @GoBonnies.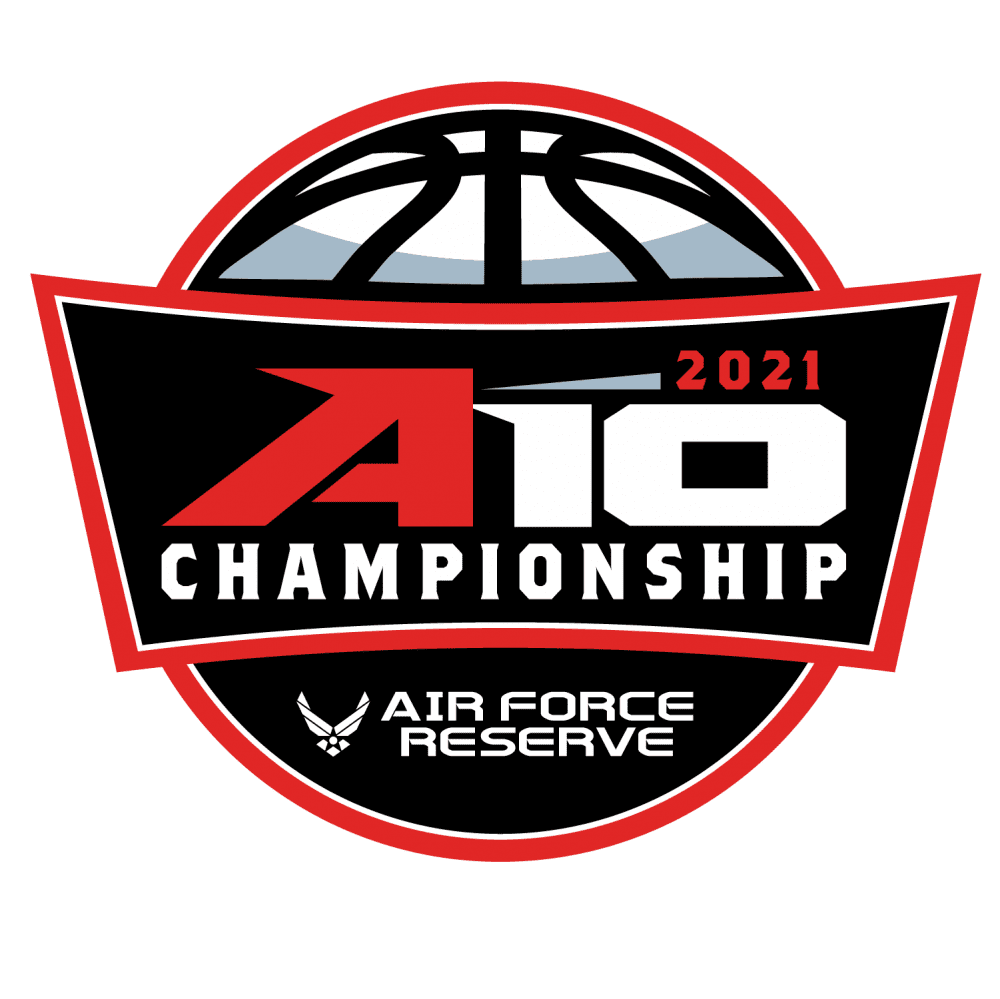 COURTESY ST. BONAVENTURE ATHLETIC COMMUNICATIONS