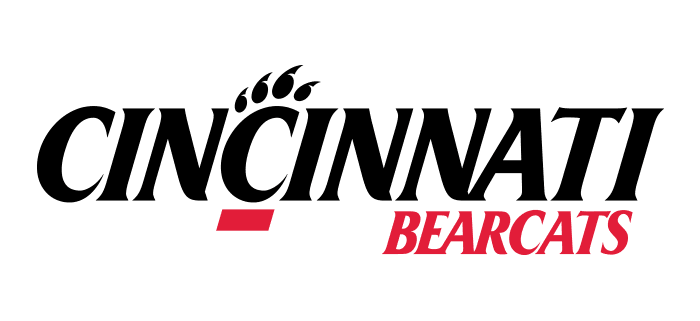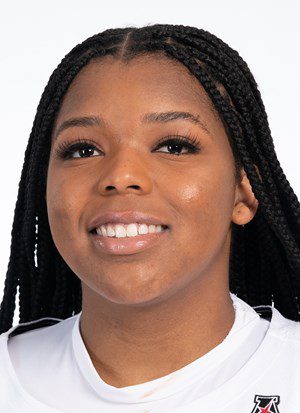 GOBEARCATS.COM LINK: https://bit.ly/3ujZ5Oi
VOTE NOW
CINCINNATI – University of Cincinnati senior forward IImar'I Thomas (first name pronounced ee-MAR-ee) has been named one of 10 finalists for the 2020-21 Senior CLASS Award, given annually to a women's basketball student-athlete who excels both on and off the court.
Thomas is the first UC women's basketball player selected as a finalist for the award since its inception in 2002.
To be eligible for the award, a student-athlete must be classified as an NCAA Division I senior and have notable achievements in four areas of excellence: community, classroom, character and competition.
The finalists were chosen by a selection committee from the list of 30 women's candidates announced earlier in the season. Nationwide fan voting begins immediately to help select the winner, and fans are encouraged to submit votes online at the Senior CLASS Award website through March 22. Fan votes will be combined with those of the media and Division I head coaches to determine the winners. The Senior CLASS Award recipients will be announced during the 2021 NCAA Women's Final Four.
For more information on each of the finalists, visit seniorCLASSaward.com. Vote here: https://bit.ly/3upoDd1
Thomas, a native of Oakland, California, who has earned American Athletic Conference All-Academic team selection and Dean's List honors as a Bearcat, is on pace to earn her sports administration degree from the UC this summer.
Thomas has volunteered numerous hours of her time to help better serve Greater Cincinnati communities during her collegiate career. She has interacted with and encouraged Cincinnati youth during visits to area Boys and Girls Clubs, a nearby Ronald McDonald House and local YMCA youth clinics. Also a favorite among youth attending the annual UC women's basketball summer camps, Thomas quickly creates a mentoring relationship with younger children thanks in part to her warm and engaging personality.
Following the departure of veterans Antoinette Miller, Angel Rizor and Sam Rodgers, Thomas has grown into a vocal leader and mentor to younger players during the 2020-21 campaign. Despite off-season limitations due to the outbreak of COVID-19, Thomas spearheaded efforts to help organize zoom calls and lead team meetings to foster team unity, facilitate the integration of newcomers with returning players and communicate preseason training and team goals and expectations for the current season. Thomas also met with team members and led discussions to help craft the team's statement on the nation's social injustice issue.
A strong work ethic, belief in herself and strong character have been evident since Thomas' arrival to UC as a freshman at the age of 16. Despite her young age, she developed throughout the season, earning AAC Freshman of the Year accolades and unanimous selection to the AAC's All-Freshman Team.
Thomas has garnered AAC First Team acclaim each of the past two seasons and was named a 2019-20 WBCA honorable mention All-American.
This season, the AAC Co-Preseason Player of the Year and semifinalist for the Becky Hammon Mid-Major Player of the Year Award ranks nationally in several statistics. She enters the final full week of February listed among the NCAA leaders in minutes played per game (second at 39.35), field goals made (12th at 157), points per game (17th at 21.9), total points (17th at 417), free throws made (24th at 94) and free throws attempted (28th at 116).
Her on-court achievements are listed throughout the UC record books as well. She ranks as only the third player in program history to achieve at least 1,700 career points and 800 career rebounds. She also currently ranks among the school's best in field goal percentage (first at .580), blocks (second at 121), rebounds (fourth at 834), points (fifth at 1,773) and rebound average (tied for eighth at 7.1).
ABOUT THE AWARD
An acronym for Celebrating Loyalty and Achievement for Staying in School, the Senior CLASS Award focuses on the total student-athlete and encourages students to use their platform in athletics to make a positive impact as leaders in their communities.
The women's candidates will be narrowed to 10 finalists in late February, and those names will be placed on the official ballot. Ballots will be distributed through a nationwide voting system to media, coaches and fans, who will then select one female candidate who best exemplifies excellence in the four C's of community, classroom, character and competition.
The Senior CLASS Award winner will be announced during the 2021 NCAA Women's Final Four this spring.
2020-21 WOMEN'S BASKETBALL SENIOR CLASS AWARD
Rennia Davis, Tennesse
Dana Evans, Louisville
Arella Guirantes, Rutgers
Blanca Millan, Maine
Nancy Mulkey, Rice
Michaela Onyenwere, UCLA
IImar'I Thomas, Cincinnati
Unique Thompson, Auburn
Jill Townsend, Gonzaga
Mariah White, Cleveland State
COURTESY UC SPORTS COMMUNICATION