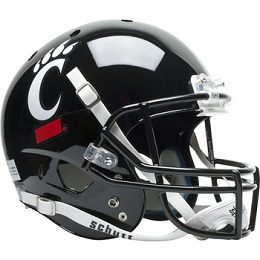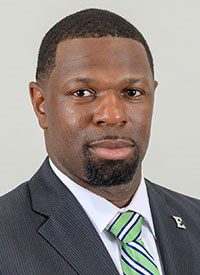 WEB LINK: https://bit.ly/37C3xxY
CINCINNATI – Darren Paige was named the University of Cincinnati football program's running backs coach, Head Coach Luke Fickell announced Wednesday.
Paige, entering his second decade in coaching, came to UC after spending 2019-20 mentoring wide receivers at Eastern Michigan.
"Happy to complete our coaching staff with the hire of Darren Paige," Fickell said. "Darren was someone who really impressed us during the interview process. He's got a proven record of getting the best out of his players at every stop he's made, brings a perspective from outside our program and was the best possible fit for our program. Excited to see how that translates into on-the-field success as he takes over a very strong position group."
"I am very excited to get to work alongside this collection on men Coach Fickell has assembled on this staff," Paige said. "Coach Fickell is someone I have always admired and respected as a man and a coach. This opportunity is one I am truly grateful for and excited about. I am looking forward to rolling up my sleeves and getting to work with the young man in the program and our staff."
In two years in Ypsilanti, Paige was part of a staff which led the nation in red-zone offense in 2020 and put up over 5,000 yards of total offense and set three school records on the way to a Quick Lane Bowl appearance.
Paige has previous collegiate coaching stops at Stony Brook, Holy Cross, Midwestern State and Gannon. The Rossford, Ohio, native started his coaching career at Haines City (Fla.) HS in 2009.
He played collegiately at Miami (OH) in 2003 and transferred to Findlay where he led the Oilers in receptions and receiving yards from 2005-07, totaling 117 catches for 1,461 yards and eight touchdowns.
A 2008 graduate of Findlay, Paige also has a master's degree from Kent State.
Paige and his wife Amanda, have a son, Brandon.
View Paige's complete bio online.
BUY 2021 SEASON TICKETS NOW!
Season tickets for the 2021 University of Cincinnati football campaign are on sale now and represent the best value for Bearcats fans to see the defending American Athletic Conference Champions in action this fall.

UC will look to build on a school-record, 20-game winning streak at Nippert Stadium in 2021 with matchups against: Miami (OH) Murray State, SMU, Temple, Tulsa and UCF.

Season ticket packages start at just $99, with limited seats available in the Coach's Corner and a majority of our best-value seats in the Varsity View and Bearcats Lair sections starting at $150. Bearcats fans are encouraged to visit season ticket central online to view available seats and review all price levels.

FOLLOW THE BEARCATS
For all the latest information on Cincinnati football, please visit GoBEARCATS.com. For up-to-the-minute updates, follow Cincinnati football (@GoBearcatsFB) and Coach Fickell (@CoachFick) on Twitter. You can also find the Bearcats on Instagram and Facebook.
COURTESY UC SPORTS COMMUNICATIONS