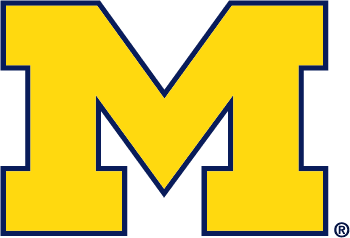 Two-time Big Ten Gymnast of the Year Lexy Ramler of Minnesota highlights 20-person Gymnasts to Watch list
ROSEMONT, Ill. – Michigan is the preseason choice to win the 2021 Big Ten Conference women's gymnastics championship, according to a poll of the 10 Big Ten coaches released Wednesday.
The Wolverines, who have won 26 conference titles including the past six Big Ten Championships and the past four regular-season crowns, were followed by Minnesota, which has been the Big Ten regular-season runner-up the past two years. Nebraska was chosen third, with Iowa and Illinois rounding out the top five in the team balloting.
All 10 Big Ten programs were ranked or receiving votes in the preseason Women's Collegiate Gymnastics Association (WCGA) Top 35 poll, led by No. 5 Michigan. Minnesota was next at No. 11, followed by No. 20 Nebraska, No. 22 Illinois and No. 25 Iowa. Penn State was ranked 27th, Maryland was 28th and Ohio State was 29th, with Michigan State at No. 34 and Rutgers receiving votes.
Also on Wednesday, the conference unveiled the 2021 Big Ten Gymnasts to Watch List, as selected by the conference coaches. Half (10) of the 20 student-athletes on the Gymnasts to Watch List are returning All-Big Ten selections, including two-time reigning Big Ten Gymnast of the Year Lexy Ramler of Minnesota and the last three Big Ten Freshman of the Year honorees in Ramler (2018) and the Michigan duo of Natalie Wojcik (2019) and Sierra Brooks (2020).
In addition, seven of this year's Big Ten Gymnasts to Watch have earned Academic All-Big Ten honors (six of them are two-time selections), highlighted by four Big Ten Distinguished Scholars, including two-time honoree Belle Huang of Rutgers.
The 2021 Big Ten women's gymnastics season starts this weekend with eight conference schools competing in non-conference meets. On Friday, No. 25 Iowa travels to No. 11 Minnesota for a 4:30 p.m. (ET) meet that will be televised live nationally on BTN, while No. 22 Illinois visits No. 20 Nebraska at 5 p.m. (ET) and that matchup will be streamed on Big Ten Network+. Fifth-ranked Michigan plays host to No. 29 Ohio State at 4 p.m. (ET) Saturday, also on Big Ten Network+, while No. 27 Penn State welcomes No. 28 Maryland at 5 p.m. (ET) Sunday for another BTN broadcast.
Here's a look at the complete 2021 Big Ten Women's Gymnastics Preseason Poll and Gymnasts to Watch List:
2021 BIG TEN WOMEN'S GYMNASTICS PRESEASON POLL
1. Michigan
2. Minnesota
3. Nebraska
4. Iowa
5. Illinois
6. Penn State
7. Maryland
8. Ohio State
9. Michigan State
10. Rutgers
2021 BIG TEN WOMEN'S GYMNASTS TO WATCH
Nicole Biondi, Sr., Illinois
Mia Takekawa, So., Illinois
JerQuavia Henderson, So., Iowa
Adeline Kenlin, Fr., Iowa
Audrey Barber, Sr., Maryland
Emma Silberman, So., Maryland
Sierra Brooks, So., Michigan
Natalie Wojcik, Jr., Michigan
Baleigh Garcia, Fr., Michigan State
Nyah Smith, So., Michigan State
Ona Loper, Sr., Minnesota
Lexy Ramler, Sr., Minnesota
Kinsey Davis, Fr., Nebraska
Kynsee Roby, Sr., Nebraska
Elexis Edwards, So., Ohio State
Emma Pritchard, Fr., Ohio State
Alissa Bonsall, Sr., Penn State
Cassidy Rushlow, So., Penn State
Belle Huang, Sr., Rutgers
Hannah Joyner, So., Rutgers
#B1GWGYM
COURTESY THE BIG TEN CONFERENCE