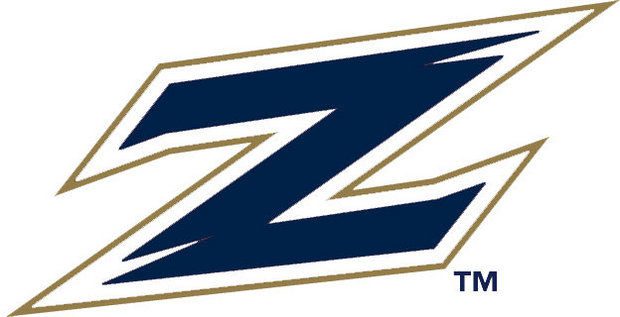 FOR IMMEDIATE RELEASE
Jan. 13, 2021
Follow Zips Football on Twitter (@ZipsFB), Facebook and Instagram
AKRON, Ohio – The University of Akron football has unveiled its schedule for the upcoming 2021 campaign, one that includes road tests at perennial powers Auburn and Ohio State, as well as six home games at InfoCision Stadium–Summa Field.

Akron is scheduled to open its 2021 season at Auburn on Sept. 4 in the second-ever encounter between the two schools. In the only other meeting between the two programs, the then 12th-rated Tigers bested the Zips on Oct. 15, 1988.

Akron opens its home campaign the following week welcoming former Mid-American Conference foe Temple to InfoCision Stadium–Summa Field on Sept. 11. In a series dating back to the 1967 season, the Owls lead the all-time series, 14-7.

The Zips continue their home slate hosting the first-ever encounter with Bryant on Sept. 18.

Akron closes out its non-conference campaign visiting Columbus, Ohio, for a showdown with Ohio State on Sept. 25. The two teams are meeting for the first time since the 2011 campaign and ninth time overall with the Buckeyes leading the all-time series, 7-1.

The MAC recently announced Akron's league opponents for the upcoming season as the Zips will welcome Ball State, Buffalo, Kent State and Ohio to InfoCision Stadium–Summa Field, while facing road tests at Bowling Green, Miami University, Toledo and Western Michigan.

Fans who renew or purchase season tickets for any of our sports during the fall 2021 season have several options in case of a postponement or cancellation of games. We urge you to extend your generosity toward our student-athletes by giving to the Z-FUND, which supports the greatest needs of the athletic department at any given time. Historically, these funds have covered summer school tuition, team equipment needs, and the cost of attendance scholarships. Our goal is to raise $1,000,000 or more through our "Zips Rise Together" Initiative. This is a critical period for our mission of preparing Zips to succeed in competition and life and your gifts today will be applied to the immediate needs of our teams allowing us to sustain our enterprise and build the support of our students who proudly wear the Akron Blue and Gold! If you prefer to keep your funds on account as a credit for future athletics contests or explore another option, please contact our athletics ticket office. You may contact the C.P. and Cornelia S. Chima Athletics Ticket Office directly during regular business hours at 888-99-AKRON (25766).
– AKRON ZIPS –
COURTESY AKRON ATHLETIC COMMUNICATIONS