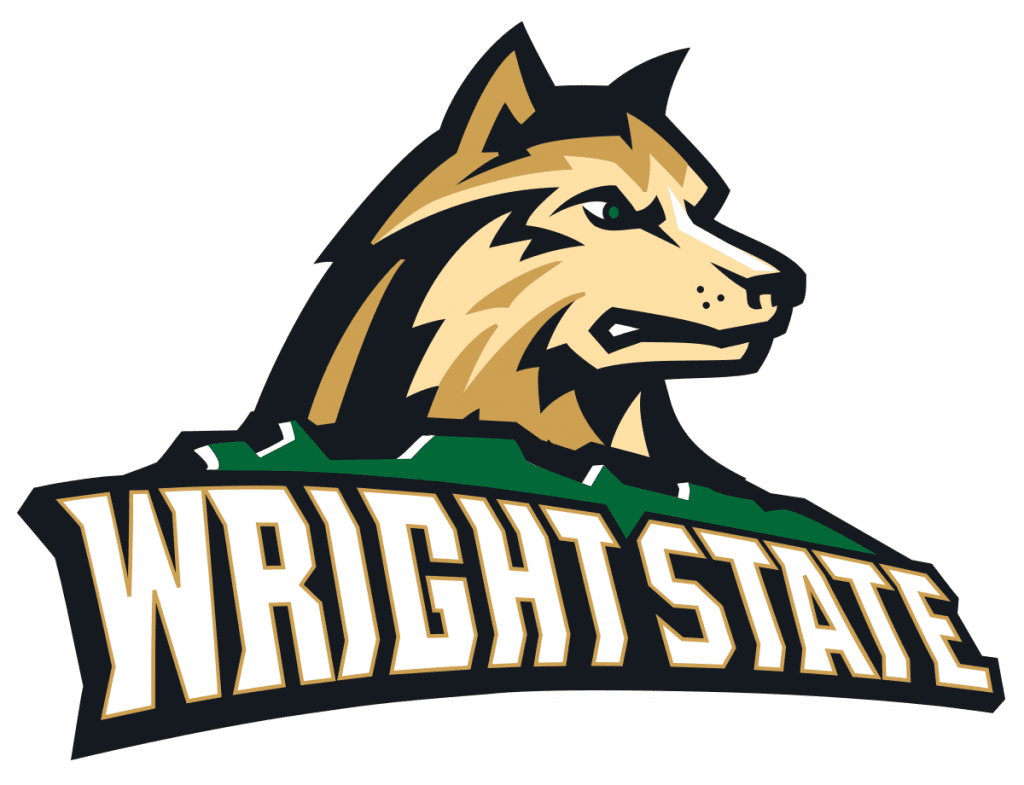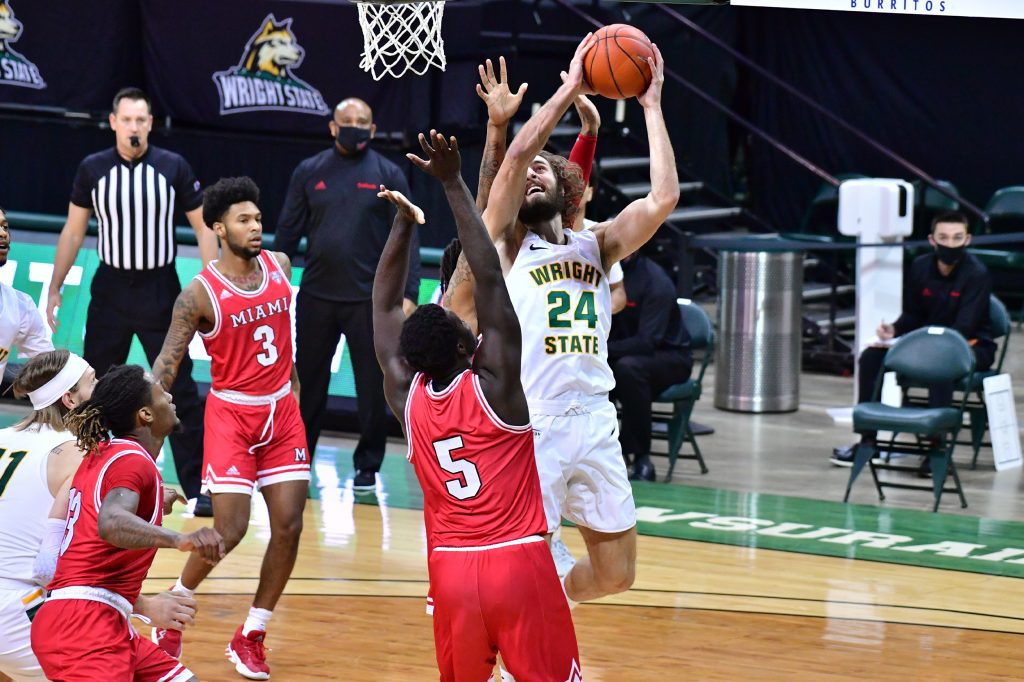 The Wright State men's basketball team fell at the buzzer on Friday night, with Youngstown State's Garrett Covington's layup at the horn handing the Raiders a 74-72 loss inside the Nutter Center.
The Raiders finished with five players in double figures for the third time this season, as the loss marked Wright State's first back-to-back defeats in Horizon League play since the 2016-17 campaign.

Down three with less than 30 seconds to play, Tim Finke connected on his fourth three-pointer of the night off an assist from Loudon Love to tie the game at 72-all with 13.4 seconds remaining. Following a timeout, Youngstown State's Naz Bohannon dribbled down the clock and found Covington cutting to the basket in the final moments for the win for the visitors.

Tanner Holden led Wright State with 17 points, while Finke turned in 16 points and 11 rebounds for the second straight Friday night – tying both his season- and career-highs in both categories that he set last weekend at Oakland. Finke's four three-pointers were also a season-best.

Trey Calvin tallied 13 points while adding five assists, three rebounds and two steals, while Loudon Love finished with 12 points and seven rebounds. Grant Basile rounded out the double figure scorers with 11 points and was a perfect 5-for-5 from the floor with a three-pointer.

After a back-and-forth first half, Youngstown State scored 14 straight points late before the Raiders went into the locker room trailing 39-31 thanks to Calvin's three just before the buzzer. The visitors grew the lead to as many as 13 points with 16:50 remaining before Wright State used a 21-7 scoring run to regain the lead on a Finke free throw with 9:42 remaining. During the stretch, the Raiders saw Basile and Holden each tally six points as Wright State shot 8-for-11 with a pair of three-pointers.

Wright State pushed its advantage to five on a Finke layup at the 5:28 mark, but Youngstown State responded with a 10-2 run of its own to take a three-point lead with three minutes to play. The Raiders tallied four quick points on baskets from Holden and Love before the visitors had back-to-back baskets of their own to regain the three-point advantage and set up the closing moments.


Wright State finished the night shooting 45 percent from the floor (29-of-64) and was 11-of-23 (48 percent) from three-point range. Youngstown State connected on 48 percent (30-of-62) of its shots overall and was 5-of-14 (36 percent) from three-point range.

The visitors had a 10-shot advantage at the free throw stripe, going 9-of-16 (56 percent), while Wright State got to the line six times (3-of-6, 50 percent). Youngstown State outrebounded the Raiders 38-35, and finished with 40 points in the paint, thanks in large part to Bohannon's game-high 28 points.
Wright State (7-3, 5-2 Horizon) and Youngstown State (7-4, 3-4 Horizon) are back in action on Saturday afternoon in the second game of the weekend series. Tipoff is scheduled for 3 p.m. and fans can follow the action on ESPN3 and WRZX 106.5 FM.
COURTESY WRIGHT STATE ATHLETIC COMMUNICATIONS