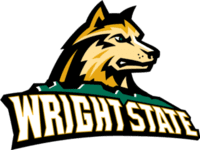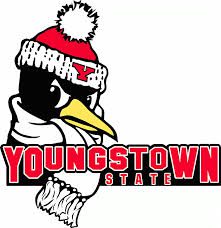 The Wright State men's basketball team returns home to the Nutter Center this weekend to host Youngstown State in Horizon League action. Friday night's contest is scheduled for a 7 p.m. tipoff, while Saturday's game is set for a 3 p.m. start.
Raider fans can follow the action on ESPN2 on Friday and ESPN3 on Saturday. Chris Collins and Jim Brown will be calling the play-by-play on WRZX 106.5 FM both days, and can also be heard on ESPN3 on Saturday.
Last time out, Wright State split a pair of road Horizon League contests last weekend at Oakland, tallying a 90-51 win on Friday night before an 81-71 loss on Saturday. Friday's win saw Tanner Holden, Tim Finke and Loudon Love all finish with double digit scoring nights. Holden's 24 points were a season-best for him and a game-high, while Finke's 16 points and 11 rebounds were both career highs as well. Love tallied his fifth double-double of the season with his 12 points and 11 rebounds. Friday night was the first time this season that Wright State had multiple players with double doubles in the same game. The Raiders saw their seven game winning streak snapped on Saturday, but had four players finish in double digits scoring, paced by Loudon Love's 17 points. Tanner Holden had a double-double with 16 points and a game-high 11 rebounds, Trey Calvin also finished with 16 points while passing out a game-leading eight assists, and Jaylon Hall had 10 points of his own.
PLAYIN' PENGUINS
Youngstown State comes to the Nutter Center 6-4 overall and 2-4 in Horizon League play after splitting with Green Bay last week. Wright State and Youngstown State have previously met 61 times entering this weekend's action, with each team winning at home last year – first the Raiders at home in mid-January before a Youngstown State win in late February. Wright State leads the overall series 48-13 entering the 2020-21 campaign, including wins in six of the last seven meetings.
YOUNGSTOWN TIDBITS
Youngstown State is coming off of a Monday night 109-56 win over NAIA school Carlow. Youngstown State is now 4-0 in non-conference action, although three of the victories came against NAIA opponents (Point Park, West Virginia Tech, Carlow). The Penguins also picked up a 14-point road win at Binghamton. In Horizon League play, Youngstown State has split a pair of games with both NKU and Green Bay, and lost two games at Cleveland State. Darius Quisenberry became the 38th player in Youngstown State history to reach 1,000 career points when he scored 17 points at Binghamton, becoming the third fastest YSU Division I player to score 1,000 points. Two more Penguins are on the verge of reaching 1,000 career points – Garrett Covington has 938 and needs 62 more points while Naz Bohannon has 967 points and needs 32 more to reach 1,000. Bohannon ranks fifth all-time with 852 career rebounds and needs 148 more to become the first YSU Division I player to post 1,000 career rebounds.
NATIONAL EXPOSURE
Friday night's contest on ESPN2 is the first of back-to-back nationally televised Friday night games for Wright State, as the Raiders' game against Cleveland State on Friday, January 15 will be televised on ESPNU. Wright State appeared on national television four times during the regular season last year – twice at home and twice on the road – winning all four contests. In 2019-20 League play, the Raiders hosted Northern Kentucky on ESPNU and UIC on ESPN2, while also playing in front of the national audience on the road against Oakland (ESPNU) and in the rematch against Northern Kentucky (ESPNU).
ADD 'EM UP
Wright State's 48 victories against Youngstown State entering the 2020-21 season are most in Wright State program history against a single opponent. The first-ever meeting came Jan. 29, 1977 at Youngstown State, a 73-71 Raider loss. Wright State's first win in the series came on Jan. 28, 1978 – a 60-59 home victory. The 61 all-time matchups between the Raiders and Penguins entering this weekend makes Youngstown State the sixth-most faced opponent in Wright State history behind some other familiar (and Horizon League) names.
MID-MAJOR POLL
Wright State dropped one spot to No. 16 in the latest CollegeInsider.com Mid-Major Top 25 poll, released Jan. 4. Horizon League foes UIC (4 votes) and NKU(3 votes) also received votes this week. The Raiders opened the 2020-21 season at No. 20 in the listing's preseason poll on November 23 and were No. 25 in the Nov. 30 before playing a game. Wright State climbed as high as 10th overall in the poll on three occasions last year and was in every weekly ranking during the 2019-20 campaign.
FRIDAY: WATCH ON ESPN2 | FOLLOW LIVE STATS | LISTEN ON WRZX 106.5 FM | GAME NOTES (PDF)
GAME PREVIEW COURTESY OF WRIGHT STATE ATHLETICS