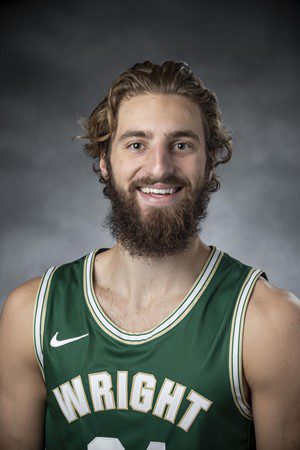 2020-21:
Mins/Game: 28.9
Points/Game: 8.8
Shooting %: 41.7
Shot Attempts: 25-60
3pt Shooting %: 35.5
3pt Shooting: 11-31
Free Throw %: 75.0
FT Attempts: 9-12
Reb./Game: 5.6
2019-20: Redshirting due to NCAA transfer rules.
2018-19 (at Grand Canyon): Played in all 34 games with three starts and averaged 15.3 minutes per game… Averaged 3.5 points with a high of 14 against Utah (11/23)… Was a 37 percent shooter (39-of-104) from the floor, which improved to 37 percent from three-point range (18-of-49)… Averaged 2.9 rebounds per game.
Notes: Regarded as Illinois' No. 2 recruit by ESPN.com as high school player and No. 27 shooting guard in the nation… Was named The News-Gazette's All-Area Player of the Year in 2017-18… Tallied 2,015 career points to become Champaign-Urbana's all-time leading scorer… Helped lead the Maroons to a 3A regional title in all three seasons with them… Earned All-Area first team honors in all four years of high school… Averaged 21.0 points, 9.2 rebounds and 3.2 assists as a senior in 2017-18… Averaged 19.5 points, 7.8 rebounds and 3.8 assists as a junior in 2016-17… Father, Jeff, was his head coach.
INFORMATION COURTESY WRIGHT STATE ATHLETIC COMMUNICATIONS