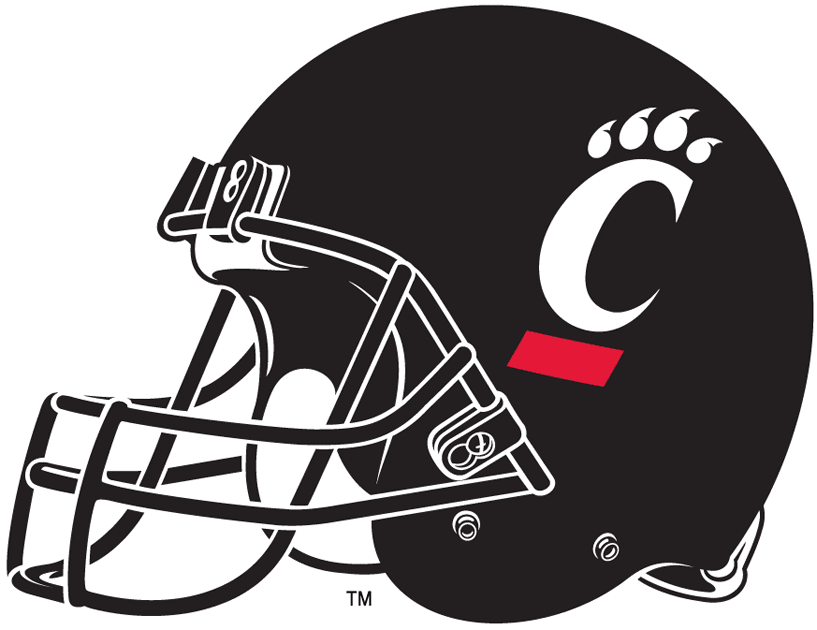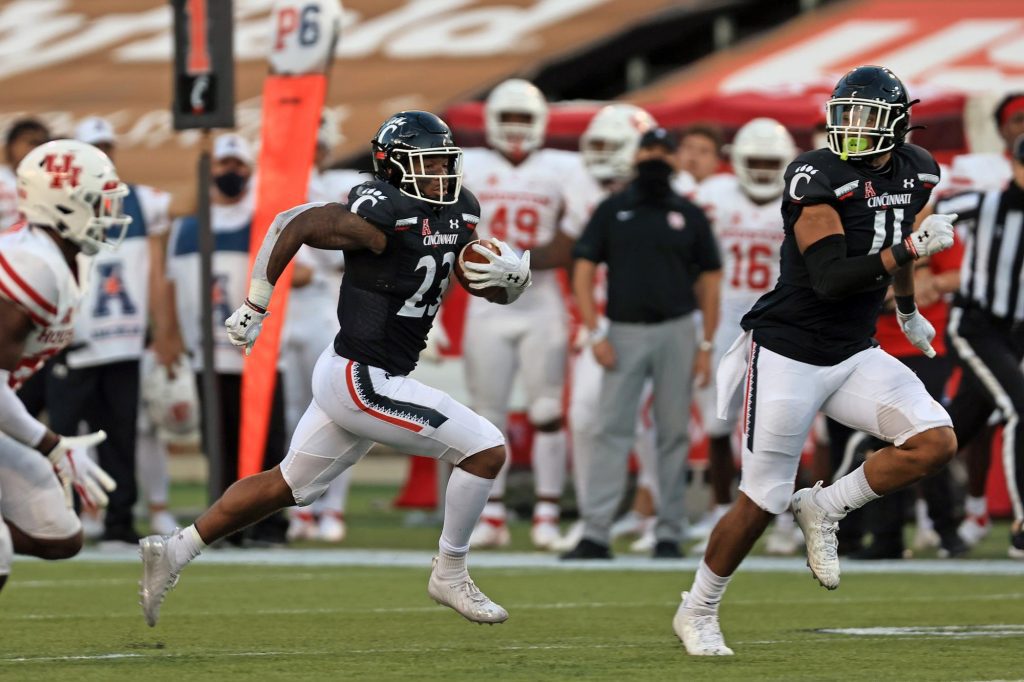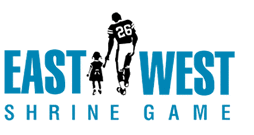 CINCINNATI – University of Cincinnati running back Gerrid Doaks (Indianapolis, Indiana/Lawrence Central) has accepted an invitation to the 2021 East-West Shrine Bowl.

While the 2021 contest, the 96th annual event, was canceled to the ongoing COVID-19 pandemic, players selected by the committee for their outstanding senior seasons will participate in virtual training sessions, in conjunction with the National Football League, in preparation for the NFL Draft.

The student-athletes will participate in various virtual training/informational drills with current NFL coaches and members of the NFL Operations staff. Some 2021 all-stars will also participate in various virtual experiences with Shriners Hospitals for Children patients in recognition of the game's nearly century-long commitment to supporting the health care system's life-changing mission.

Doaks' 2020 campaign has proven one of his most successful, earning First-Team All-American Athletic Conference honors after toting the ball 144 times for 673 yards and seven scores along with 14 receptions for 202 yards and a pair of additional touchdowns.

Over 30 career games, Doaks has averaged 5.2 yards per carry on 331 rushes, covering 1,712 yards and scoring 14 times. Doaks missed the 2018 season due to injury

UC (9-0) won the American Athletic Conference Championship, their first outright league crown since 2009. Cincinnati was No. 8 in the final College Football Playoff rankings and will play in its first New Year's Six game since the 2009 season when the Bearcats battle No. 9 Georgia at Mercedes Benz Stadium in the Chick-fil-A Peach Bowl. Kickoff is scheduled at noon ET and the game will air on ESPN and 700 WLW AM.

ABOUT THE EAST-WEST SHRINE BOWL
The nation's oldest college football all-star game, the East-West Shrine Bowl dates back to its original contest in 1925. It benefits Shriners Hospitals for Children and its mission to provide advanced specialty care for children. The Shriners Hospitals for Children health care system provides excellent care for children with orthopaedic conditions, burns, spinal cord injuries, and cleft lip and palate, regardless of the families' ability to pay for services.

Thousands of East-West Shrine Bowl players have gone to the National Football League in nearly a century, including 78 who went on to be enshrined in the Pro Football Hall of Fame. As of today, 98 athletes who played in the most recent East-West Shrine Bowl, in January 2020, are currently on NFL rosters.

ONE TEAM ONE TEST
Your gift to the Next Level Success Fund will have a direct impact on the Bearcats football team as they prepare to take on Georgia in the 2020 Chick-fil-A Peach Bowl. As they have all season, members of the team and coaching staff will continue to be COVID tested leading up to the game. Your contribution will help us ensure that the team can safely practice and take the field on New Year's Day.
To make a gift, or learn more, please visit https://impact.uc.edu/project/21337.
FOLLOW THE BEARCATS
For all the latest information on Cincinnati football, please visit GoBEARCATS.com. For up-to-the-minute updates, follow Cincinnati football (@GoBearcatsFB) and Coach Fickell (@CoachFick) on Twitter. You can also find the Bearcats on Instagram and Facebook.
COURTESY UC SPORTS COMMUNICATIONS