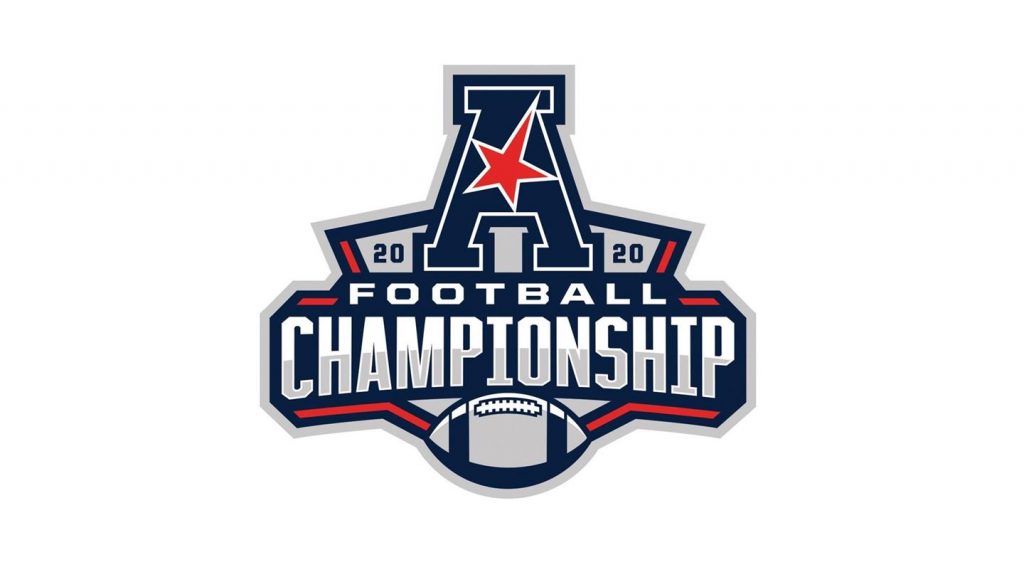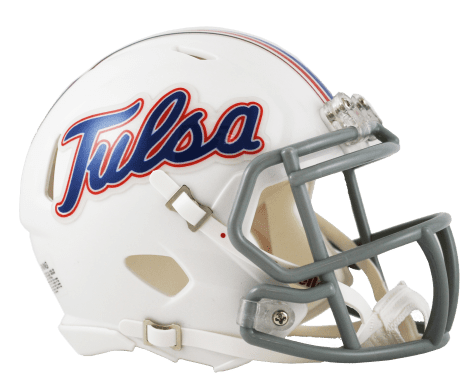 GAME 8: TULSA (6-1, 6-0 AAC) vs. CINCINNATI (8-0, 6-0 AAC)
AMERICAN ATHLETIC CONFERENCE CHAMPIONSHIP
Saturday, December 19, 7:00 p.m. (CT) / 8:00 p.m. (ET)
Cincinnati, Ohio
Nippert Stadium (40,000)
TULSA – Philip Montgomery (Tarleton State '95), 6th year
CINCINNATI – Luke Fickell (Ohio State '97), 4th year
ABC TV
Joe Tessitore (pxp), Greg McElroy (analyst), Holly Rowe (sideline)
Tulsa leads 17-15-2
"Third time's a charm" when it comes to Saturday's American Athletic Conference Championship Game.

Tulsa and Cincinnati were scheduled to play October 17 in Tulsa, but a case of COVID with the Cincinnati team postponed the initial meeting. A second game was rescheduled for the weekend of Dec. 5, but then was moved back a week to Dec. 12. Last week's meeting was canceled as well when the Bearcats were hit with COVID again.

The two teams will finally make it to the field this Saturday with the conference championship on the line. The game kicks off at 7:00 p.m. (CT) / 8:00 p.m. from Nippert Stadium in Cincinnati.

The title contenders come into the contest with identical 6-0 league records, while the nation's 6th-ranked Bearcats have an overall 8-0 mark and No.20 Tulsa sits at 6-1 on the season.

The spotlight will be on the league's top two defenses and two of the best in the country as Cincinnati and Tulsa are one-two for scoring defense and total defense. UC is first for run defense and Tulsa is fourth, while the Hurricane is ranked second for pass defense and Cincinnati is third.

Cincinnati's defense allows just 15 points and 308.1 yards and are led by 5 first-team all-conference performers, but the Bearcats offense is just as impressive with a 40.9 scoring average, gains 473 yards, including 234 on the ground to lead the league and 238.9 yards passing.

The Bearcats offense is led by the AAC's Offensive Player of the Year, quarterback Desmond Ridder, who has completed 66.5 percent of his passes for 1,821 yards and 16 touchdowns.

UC's league-leading running game is led by the AAC's second-leading rusher and all-conference performer Gerrid Doaks with 660 yards and a 4.8 average per carry, while Ridder is 6th in the AAC for rushing with 526 yards and another 11 TDs.

Ridder has spread the ball around to 16 different receivers this season as Jayshon Jackson, Josh Whyle and Michael Young are the top 3 receivers. Jackson has 297 yards and one touchdown, tight end Whyle totaled 291 yards and 5 touchdowns and Young has 260 yards and 3 TDs.

The Bearcats offensive line is led by first-team all-league tackle James Hudson on the left side.

The Hurricane defense has been nearly as effective as the Bearcats' unit, holding the opposition to 19.9 points and 330 yards to rank second in The American.

Tulsa's four-time AAC defensive player of the week and candidate for National Defensive Player of the Year, linebacker Zaven Collins, leads the Hurricane defense.
The 6'4″ junior was unanimously chosen as The American Defensive Player of the Year, becoming the first player in league history to earn unanimous player-of-the-year honors. A finalist for the Bronko Nagurski Trophy as the nation's top defensive player and for the Butkus Award as the top linebacker, Collins has registered 51 tackles, 11.5 tackles for loss, 4 sacks and 4 interceptions for 152 return yards, including two that were returned for touchdowns, 2 pass breakups, one forced fumble one fumble recovery and one safety on the year.

Collins is not the only linebacker making an impact on the defensive side of the ball for the Hurricane. He is joined by second-team all-conference sophomore Justin Wright and senior Treyvon Reeves. The duo has combined for 80 tackles, 12 TFLs and 2 pass breakups. Grant Sawyer, Robert Revels III and Dorian Hopkins have also seen consistent playing time at linebacker.

Getting the majority of the reps upfront in Tulsa's 3-3-5 defensive scheme is junior Jaxon Player, seniors Tyarise Stevenson and Cullen Wick and sophomore Anthony Goodlow. Player and Goodlow have 28 and 27 tackles, respectively, to lead the group, while the quartet has totaled 17 TFLs for 51 yards. Player, who was a first-team all-league selection, is coming off of a 12-tackle, 4.5 TFL performance against Navy two weeks ago that propelled him into being named the AAC's Defensive Player of the Week.

True freshmen Everitt Rogers at nose tackle and Haydon Grant at end as well as redshirt freshman RaQuan Thompson are young players that have filled in on the front line.

The secondary, led by corners Allie Green IV and Akayleb Evans, have been up to the challenge each week. The two big, tall corners with good speed and skills to handle opposing receivers may be especially excited to show their abilities against the Cincinnati offense since the duo was overlooked in all-conference voting by the league's coaches. The tandem has combined for 38 tackles and 3 pass breakups. Tyon Davis and Ryan Nixon have done more than an admirable job filling in for the two starters in reserve roles.

The safety position has also been solid for the Hurricane in 2020. Strong safety Kendarin Ray has 52 tackles to lead the Hurricane, along with 5 pass breakups, while senior TieNeal Martin has totaled 19 tackles and a team-high 6 breakups in just 5 games from his free safety spot. Lamar Mullins and Jaise Oliver provide solid production in backup roles.
The nickel safety position is manned by second-team all-conference selection Cristian Williams, Bryson Powers and Daiquain Jackson. The starter, Williams, has 31 total tackles, while Powers and Jackson have combined for 20 stops.


The Cincinnati defense is as solid across the lineup as any team the Hurricane has faced this season. All-conference linebacker Jarell White leads the way with 68 tackles, 7 TFLs for -33 yards, 2 sacks and 2 pass breakups.

White's running-mate at linebacker, Darrian Beavers was a second-team all-league pick and has compiled 48 tackles and 6 TFLs, while middle backer Joel Dublanko is third on the Bearcats roster with 40 tackles.

All three Bearcat defensive lineman earned all-conference honors. First-team selection Myjai Sanders has tallied 27 tackles, 6.5 TFLs, a team-best 5 sacks and 4 pass breakups from his end position, while fellow lineman Marcus Brown and Elijah Ponder were second-team performers.

Ponder has been credited with 19 tackles and Brown has 10 stops, while the duo has registered 7.5 TFLs for -24 yards.

Cincinnati has the league's top two corners as Ahmad Gardner and Coby Bryant were first-team all-conference selections. The duo has combined for 52 tackles, 12 pass breakups and 4 interceptions, while holding the Bearcats have held the opposition to under 200 yards receiving.

Safety James Wiggins also earned first-team all-conference honors after totaling 31 tackles, including 25 solos, and 6 pass breakups.

Offensively, it's been well documented that the Hurricane has not come out of the gate very strong in starting games, scoring only 10 offensive points and suffering 8 turnovers in the first quarter.

On the year, Tulsa's offense averages 27.7 points and 411.1 yards per game, while putting up 251.7 yards through the air and 159.4 rushing yards.

Senior quarterback Zach Smith was back in the lineup at Navy after missing all but the first quarter of the Tulane game after being knocked out with an injury.
In his absence, Davis Brin, who spelled backup Seth Boomer after an injury, ended the Tulane game leading Tulsa back from a 14-point deficit in the 4th quarter. Brin, seeing the most playing time of his career, completed 18-of-28 passes for 266 yads and 2 TDs, including a 'Hail Mary' pass to tie the game at the end of regulation.

On the year, Smith has completed 58-percent of his passes for 1,434 yards, an average of 205 yards per game and 11 TDs.

The Hurricane front-line, averaging 6-feet, 3-inches and 323 pounds, had all 5 starters each earn all-conference honors. The O-Line will need to live up to that honor when going up against what has been called the best defensive front in the AAC. Redshirt freshman left tackle Tyler Smith was a first-team all-AAC performer, while veteran right tackle Chris Paul earned second-team honors for the Hurricane.

Ever since the school's 5th-leading rusher Shamari Brooks went down with a season-ending knee injury prior to the opener, Tulsa's run game has been by committee.

Tulsa has a trio of running backs that have shared the load for the Hurricane this season. Texas A&M transfer Deneric Prince leads the way for the TU ballcarriers with 356 yards, a 5.0 average and 2 TDs in 6 games. Corey Taylor II has totaled 329 yards, a 5.2 average and 2 touchdowns in limited time due to injury this season, while power back T.K. Wilkerson has gained 317 yards and 4 TDs in 6 games.

With Wilkerson leaving the Navy game after an injury, freshman redshirt Christian Lovick jumped in for his chance and responded with 31 yards on 6 carries, while Missouri transfer Anthony Watkins also adds depth.
A quartet of Tulsa receivers have been the main targets for Tulsa quarterbacks this year, led by second-team all-AAC Keylon Stokes with 508 yards and two TDs on 35 receptions, followed by junior Josh Johnson with 484 yards and a team-best 6 TDs on 35 catches. Fellow juniors Sam Crawford Jr. and JC Santana have combined for 632 yards and 4 TDs on 46 receptions. Santana had his first career 100-yard game with 138 yards and the game-tying 'Hail Mary' touchdown catch in the Tulane contest, while Stokes and Johnson each had 100-yard receiving games this season against SMU.

A young, but talented tight end position is led by James Palmer, Ethan Hall and Abe Anderson.
COURTESY TULSA ATHLETIC COMMUNICATIONS